An Indonesian man who overstayed his visa is the latest to seek sanctuary in a New Jersey church after Immigration and Customs Enforcement (ICE) police allegedly tried to pick him up from his home, according to the church's co-pastor.
Harry Pangemanan was backing out of his driveway Thursday morning when he spotted a black Ford Explorer with tinted windows that turned on its engine, the Rev. Seth Kaper-Dale, co-pastor of the Reformed Church of Highland Park, said in a phone interview.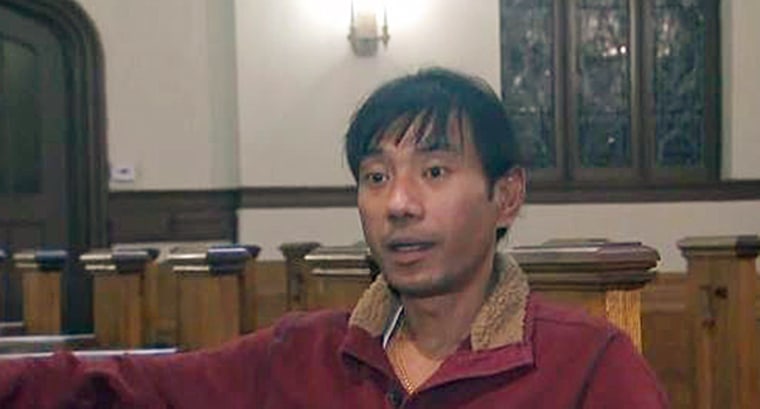 Thinking it was suspicious, Pangemanan pulled back into the driveway, left the car running, ran into the house, locked the door, and told his daughters to walk to school, Kaper-Dale said.
Pangemanan called Kaper-Dale, who got into his own car and attempted to confront the Ford Explorer, the co-pastor said. Both times the vehicle took off, according to Kaper-Dale.
"At that point, I said, 'Harry, get in the car right now,'" Kaper-Dale said. "He came running out of the house, got in the car. We drove five blocks down to the church."
Pangemanan joins two other Indonesian men — Arthur Jemmy and Yohannes Tasik — who have been holed up at the The Reformed Church of Highland Park, around 35 miles southwest of New York City.
Jemmy has been there for 110 days and Tasik for a little over two weeks, Kaper-Dale said on Sunday. ICE has not gone into the church, he said.
New Jersey Gov. Phil Murphy, a Democrat, said at a news conference Friday that the men are Christians from Indonesia who came to escape religious persecution, according to NBC New York.
"So they didn't necessarily come here for economic opportunity," he said. "They're coming basically because they're being marginalized and persecuted."
The men arrived in the United States on tourist visas, which they overstayed, according to Kaper-Dale. None of the Indonesians are criminals, he said.
Kaper-Dale said that the same day Pangemanan fled to the church, two other Indonesian men — Roby Sangr and Gunawan Liem — were also picked up by ICE.
ICE said in a statement that it arrested two foreign nationals with orders of removal in Franklin Park and Metuchen, New Jersey. The agency said it does not target individuals based on religion, ethnicity, gender or race.
"All enforcement actions are a part of routine, daily targeted operations conducted by ICE around the country targeting criminal aliens and other immigration violators who are in the U.S. in violation of federal law," a spokesperson said in an email.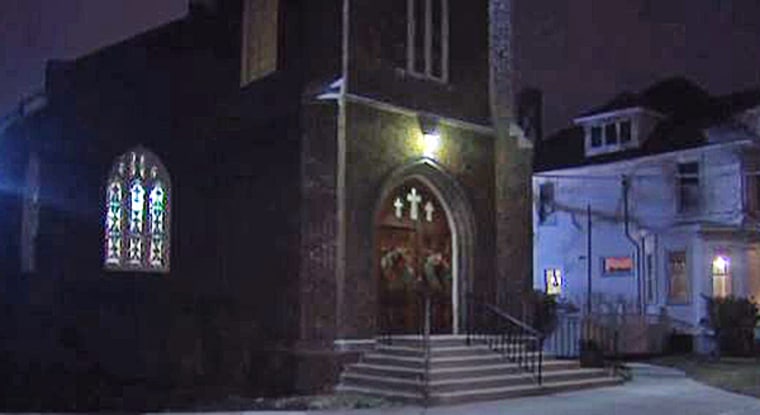 Kaper-Dale said Indonesians like Pangemanan began arriving to the U.S. in the mid-to-late '90s to escape the collapse of the Suharto regime, which experienced cronyism and corruption. A large group ended up settling in central New Jersey.
"They looked for churches that had historic connections to how they worshipped in Indonesia," Kaper-Dale said.
Pangemanan was detained in 2009 for 68 days, according to Kaper-Dale, after which immigration officials tried to deport him. The co-pastor said he talked his way onto Pangemanan's plane to pray with him. His deportation was later stayed.
"The fact that ICE could use its discretion to release somebody helped us realize that discretion is possible," Kaper-Dale said.
But a pair of executive orders signed by President Donald Trump just days into office have sown fear in immigrant communities across the U.S., leaving some to wonder and worry whether they might be targeted for removal.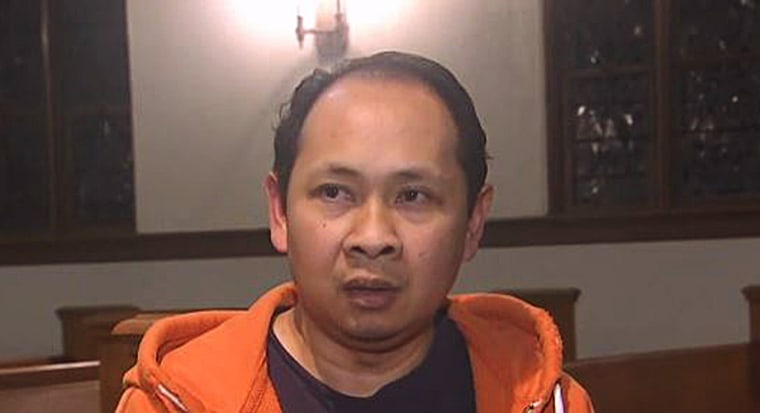 Of the roughly 11 million people in the U.S. illegally, around 14 percent are from Asian countries, according to Pew, a figure often overlooked as the immigration debate is framed mostly as a Latino issue.
Kaper-Dale also said the homes of Jemmy and Pangemanan had been burglarized a day after Murphy met with the men in sanctuary.
Jennifer D. Elzea, ICE press secretary, said in an email that the reports of vandalism, if true, are unfortunate.
"However, to suggest that ICE law enforcement officers were involved in such an incident is patently false," Elzea wrote in part.
A spokesperson for the Highland Park Police Department could not be reached for comment Sunday. A voicemail left with the Edison Police Department was not immediately returned.
The Reformed Church of Highland Park first provided immigrant sanctuary in 2012, Kaper-Dale said, offering refuge to nine people for 11 months.
"We are prepared to make this place a sanctuary for all who ICE is trying to disrupt," the co-pastor said. "We're not going to let families be broken up easily."
Follow NBC Asian America on Facebook, Twitter, Instagram and Tumblr.