BIRMINGHAM, Ala. — A federal judge on Wednesday threw out a civil rights case against an Alabama police officer accused of using excessive force on an Indian man.
U.S. District Judge Madeline Haikala granted a motion to acquit Madison police officer Eric Parker after his two previous trials ended in hung juries.
In her 92-page opinion, Haikala said evidence that was presented during Parker's two trials didn't eliminate reasonable doubt that Parker was guilty of a crime.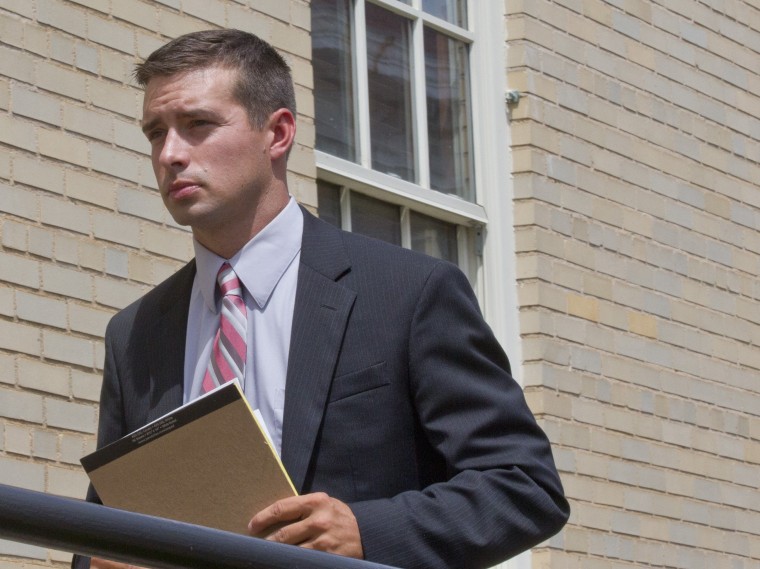 "The Court has no reason to expect a different result in a subsequent trial given the totality of the evidence that the parties have provided," Haikala wrote.
Parker slammed 58-year-old Sureshbhai Patel down face first during a suspicious person investigation in February in a Huntsville suburb. The incident was recorded on cameras inside patrol vehicles and Patel was injured in the takedown.
Parker has testified that Patel tried to pull away from him, indicating he may have been up to no good.
RELATED: Indian Grandfather Paralyzed After Encounter With Alabama Police
Patel has said through an interpreter that he doesn't speak English and couldn't understand officers' orders.
Haikala said in her opinion that based on his training, Parker had to consider that Patel might have said that to evade officers.
Parker had testified that Patel's actions and appearance were "in sequence" with those of a burglar. He told jurors Patel tried walking away and wouldn't answer questions when officers approached him. Parker has said he was suspicious when Patel reached for his pockets and when he pulled one of his hands free during a pat-down.
RELATED: Alabama Gov. Apologizes for Cop's 'Excessive Force' That Injured Indian Grandfather
Patel wasn't armed and suffered a spinal injury when he was thrown down face-first on a lawn. During the first trial, Parker said he lost his balance and fell on top of the man.
Jurors watched police video that shows an officer knocking Patel's legs out from under him and pushing him face-first to the ground. Patel said his arms and legs went numb after the impact, and he could not stand on his own. Parker's colleagues had given conflicting testimony on whether the takedown violated department policy or was necessary.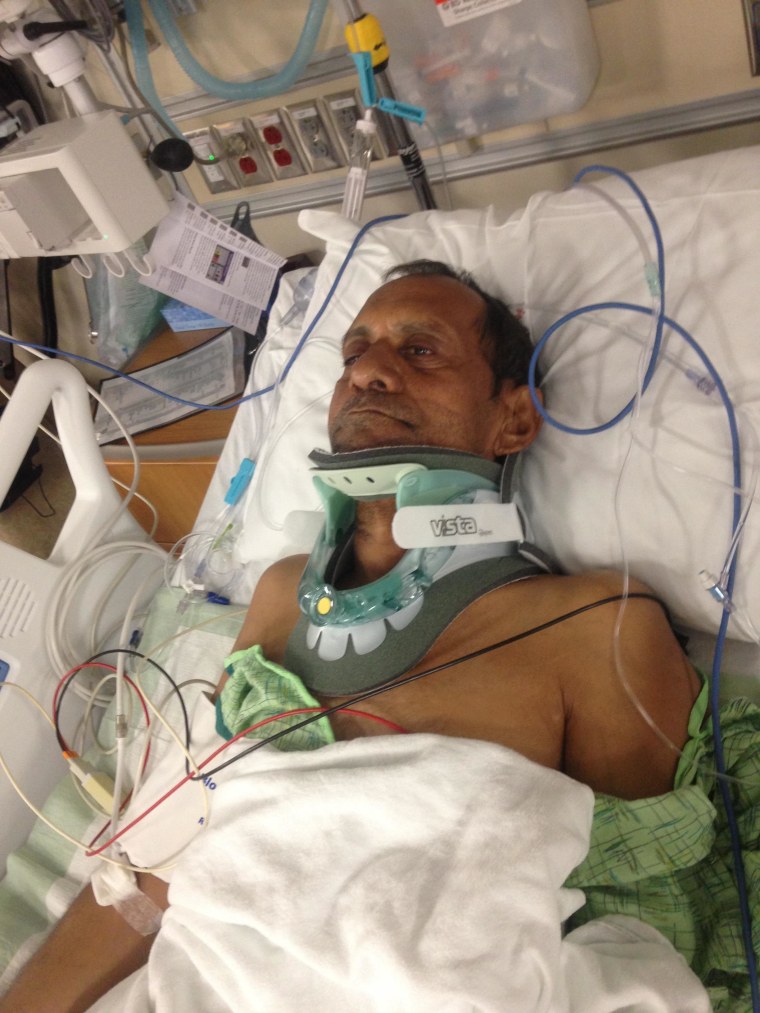 Judge Haikala said the video didn't account for critical details, including whether Patel put his hands in his pockets before Parker restrained him. Gaps in the evidence were "insurmountable" in the case and it's unlikely that prosecutors would do better in a third or fourth trial, Haikala wrote.
Patel had been in the United States only a few days at the time of the confrontation, which happened as Parker and another officer were checking a citizen's report of a suspicious person in a suburban neighborhood near Huntsville.
RELATED: Sureshbhai Patel, Grandfather Partially Paralyzed by Cop, 'Improving': Attorney
Jurors deliberated for days in both trials and Parker's attorney Robert Tuten said after the second mistrial in November that the length of the jury's discussions highlights the complexity of the case. Tuten has called the case an unfortunate escalation of police tactics.
Assistant U.S. Attorney Robert Posey has said one of the primary difficulties in prosecuting law enforcement in civil rights cases is proving that an officer knew he or she was acting unlawfully.
RELATED: Another Mistrial Declared For Alabama Cop Who Paralyzed Indian Grandfather
Alabama Gov. Robert Bentley has apologized to the Indian government for Patel's treatment, calling it a case of excessive force and Patel has filed a civil lawsuit against Parker.