When Preethi Chandrasekhar helped launch Indian Moms Connect (IMC) — a South Asian-focused parenting blog — in 2011, there weren't many resources available about children's content, she said. That's why, after five years of reviewing books and providing tips online, her organization will be hosting its first Festival of South Asian Children's Content this weekend.
"It will be space to discuss challenges and talk about ways we can make representative content for children more accessible," Chandrasekhar told NBC News. "While there are events and awards for South Asian writing, there isn't one specifically for children's content."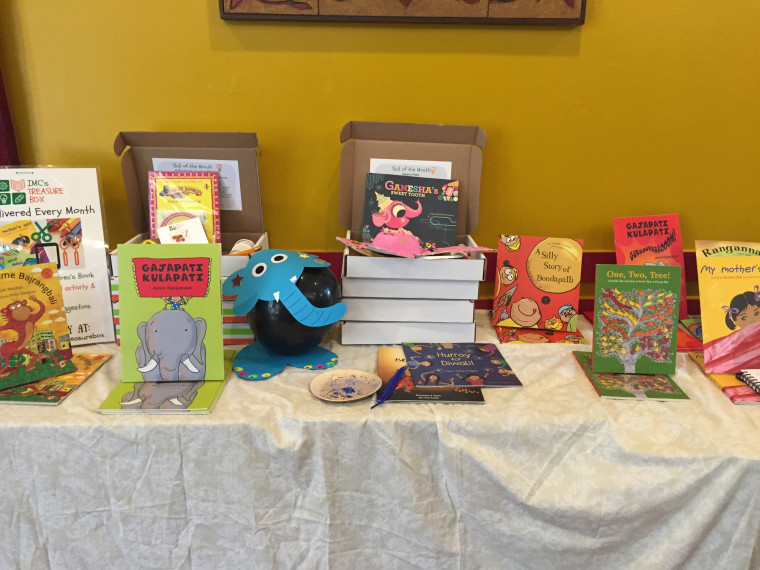 The San Francisco Bay Area-based festival — which is the first of its kind, according to organizers — will take place at the India Community Center in Milpitas, California, on Nov. 5.
RELATED: In New Library, South Asian Community Finds 'Powerful Community Project'
More than 30 authors, content creators, and app developers have been invited to the event, including independent publisher Yalli Books, Chandrasekhar said. Book titles that will be available for purchase include "Celebrate Durga Puja with Me," "Bye, Bye Motabhai" by Yalli Books, and "Avani and Pea Plant," among other titles. The festival will also features puzzles, games, and toys focused on helping children learn language, Chandraekhar said.
Also on the schedule are storytelling sessions, author signings and question and answer sessions, and arts and crafts. The festival will also provide networking opportunities for creatives to discuss ways to collaborate and push for more diverse educational content.
"We have been doing book reviews and other book things online for about four years now and we thought this time we would take it offline and facilitate interactions between authors and illustrators, and other South Asian content creators," Chandrasekhar said.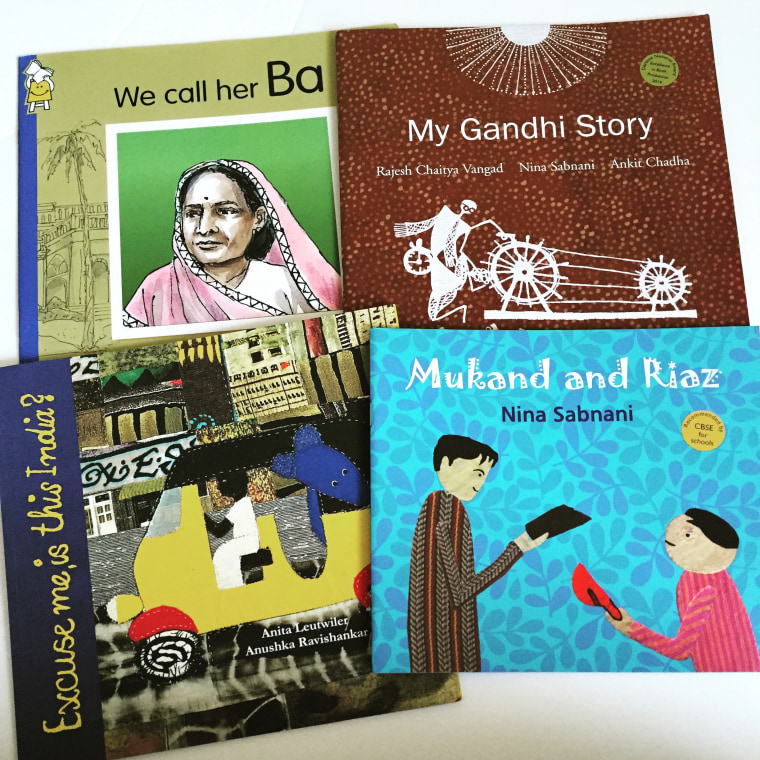 "Not many people are aware that content creators exist," Chandrasekhar added. "We wanted the South Asian community to come and see the books and to know that these are really great and you might consider buying them."
Srividhya Gopalakrishnan, another co-founder of IMC and one of the organizers of the festival, noted that the Silicon Valley has a large South Asian population and hopes the visibility of the festival will provide awareness about diverse and representative content, including IMC's Treasure Box monthly subscription service, which launched a year ago and provides representative children's content.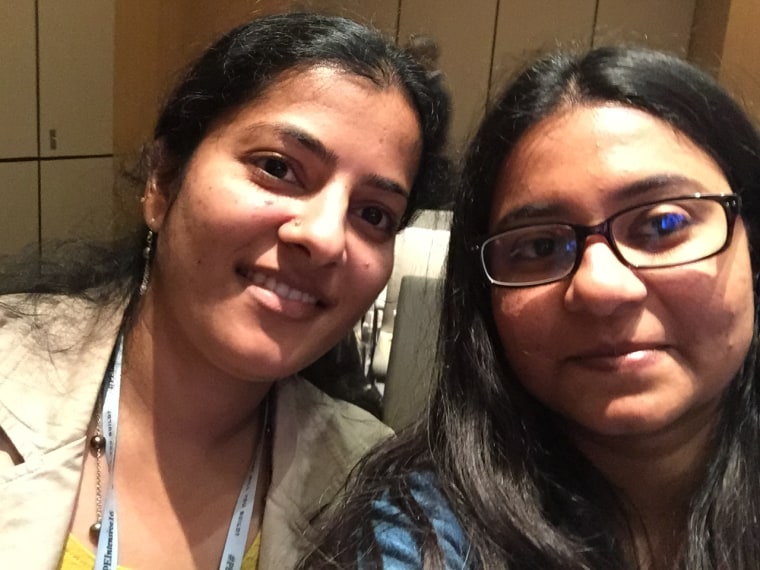 Author Sona Charaipotra, vice president of content for the We Need Diverse Books team, told NBC News she is pleased to hear of the existence of the festival, noting that a large part of the reason she became a storyteller was to create diverse, relatable content and to help lift marginalized voices in the process.
"I never saw myself on the pages of a book as a kid — Mogli doesn't count, I assure you — and now, some 30 years later, my kids still rarely see themselves," Charaipotra said.
RELATED: Children's Book 'Let's Celebrate Diwali' Explores Holiday's Different Traditions
Charaipotra also emphasized the importance of seeing authors of South Asian descent gathered at a festival that celebrates the arts and diverse stories.
"A lot of South Asian parents — at least from the older generation, and this includes my parents — don't see storytelling as a viable career option," she said. "Voices like those included in the festival will hopefully counter that impression, and remind people that storytelling is a very old, respected and critical part of South Asian and diaspora culture. It's what we'll leave behind, and that's of utmost importance."
Follow NBC Asian America on Facebook, Twitter, Instagram, and Tumblr.