Danongan "Danny" Kalanduyan — a musician from the Philippines, whose performance of the kulintang gong brought him to the United States, where he was an ambassador of Filipino cultural music — died last week from heart failure at Stanford Medical Center in California.
He was buried Sept. 29, within 24 hours of his death in accordance to his Muslim faith.
As a teacher of kulintang music for nearly 40 years, Kalanduyan's death came as a surprise to his students and fans, but his close friends told NBC News that Kalanduyan had suffered from heart problems for more than 20 years and died when undergoing a special procedure last week.
Days before his death, Titania Buchholdt, a collaborator and co-founder with Kalanduyan of a non-profit — Mindanao Lilang-Lilang — that promotes pre-colonial Filipino culture, visited the Kalanduyan at his residence in the San Francisco Bay Area.
The two launched into a brief kulintang demonstration for a student, Buchholdt said. Kalanduyan played the gongs and Buchholdt stood by and played the drum for a piece called "Kapagonor."
But, while playing, Buchholdt noticed something different in the music, she said.
"[Danny] usually played it three to four times faster than this," Buchholdt told NBC News. "I was so shocked by how slowly he played that when at one point he wanted me to increase the tempo, I would not. I was worried."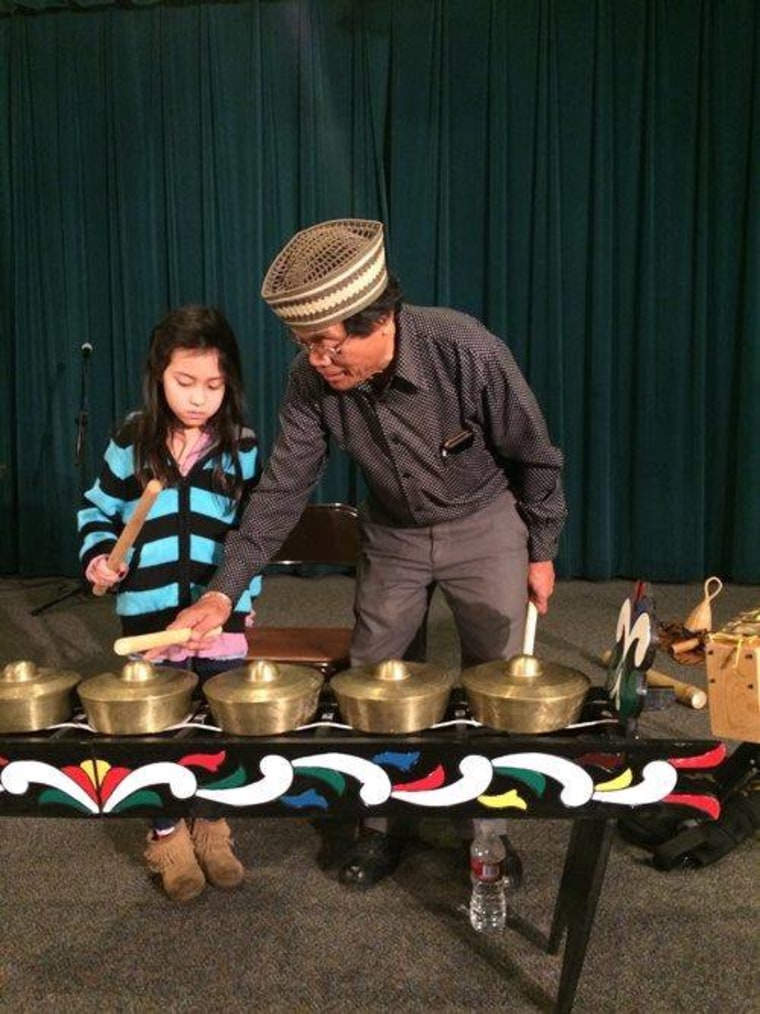 Honored in 1995 by the National Endowment for the Arts (NEA) as a National Heritage Fellow, Kalanduyan was born on May 1, 1947, in the fishing village of Datu Piang in the Maguindanao region of the southern Philippines, according to his NEA biography.
But Buchholdt said that, because Kalanduyan lacked an original birth certificate, he may have been as much as 7 years older.
"If you were born in my village you'd hear no Western music, just traditional music," Kalanduyan told the NEA in 1995. "The music was everywhere and for everyone—not just for entertainment, but as an accompaniment to rituals and ceremonies. I didn't need a tutor; it just automatically came into my head, day and night. I learned it through exposure, through listening."
"I feel that transmitting the knowledge I possess is important for Filipino Americans everywhere, not only to preserve what may be the only authentic Filipino musical form, but also to encourage Filipino Americans to maintain their cultural heritage."
Kulintang music is named for the indigenous bronze gong. The literal translation of the word kulintang means "golden sound moving," the NEA said, and it was the music that would take Kalanduyan beyond his roots. By his early 20s, he was travelling to islands in the Philippines where competitions earned him master musician status, according to the NEA, and he also toured Asia with professional dance troupes.
In 1976, the music took him to the U.S., where Kalanduyan won a Rockefeller grant to the University of Washington in Seattle to be artist-in-residence in the ethnomusicology program under Dr. Robert Garfias.
During his time there, he earned a masters degree. Kalanduyan then began professionally teaching and performing the gongs, primarily in California.
"I feel that transmitting the knowledge I possess is important for Filipino Americans everywhere, not only to preserve what may be the only authentic Filipino musical form, but also to encourage Filipino Americans to maintain their cultural heritage," Kalanduyan told the NEA.
News of his death spread quickly on social media.
Farid Guinomla, a distant relative and an award-winning kulintang player in Cotabato City in the Philippines praised Kalanduyan, saying that Kalanduyan was an "inspiration" and that, without him, there would "be no kulintang music in the United States of America."
"It's true, without Danny, there would be no kulintang music in America," Buchholdt said. "Nor would it be taught today in the colleges and universities in Manila, if not for Danny's efforts. As Danny often used to say, 'In the Philippines, they will not appreciate kulintang music until they see that Americans appreciate it.' Danny made a point of grooming his students to bring him back to Mindanao, to show the kulintang players of the Philippines that their culture was not something to be abandoned as old fashioned, but was truly valued by people who were educated Westerners."
Buchholdt said that, while Kalanduyan was in failing health as recently as last year, he had set a goal in January of 2016 to make another trip to the Philippines for a musical demonstration.
"That must have given him a reason to keep living," Buchholdt said.
For five weeks at the start of this year, Kalanduyan and Buchholdt journeyed to the Philippines for one last pilgrimage.
"He put me up on stage at the School of Music at the University of the Philippines-Diliman to show that kulintang music was very highly valued in America," Buchholdt said. "The point being, it's your culture, so why don't you know it when Americans know it?"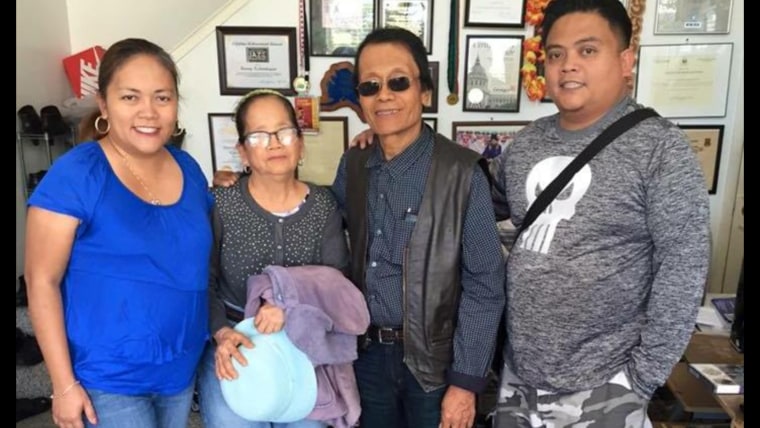 Kalanduyan is survived by his wife of 43 years, Josefina, and his adult children: daughter Yasmin Rosales and son Dennis.
"He was very ill when we went to the hospital, and I suspect he would not make it. He was very weak," Josefina Kalanduyan told NBC News. "Sometimes I could cry, I'm very sad."
A crowdfunding site to help the family has been organized by former students and fans.
"It's really the legacy he left," Josefina Kalanduyan said. "He just loved teaching … That was his life."
Follow NBC Asian America on Facebook, Twitter, Instagram, and Tumblr.