Jesse Baltazar survived the Bataan Death March, but he didn't live to see the day when his fellow Filipino World War II veterans would overcome the Rescission Act of 1946.
On Tuesday, Baltazar, one of the nation's leading advocates for the full recognition of Filipino World War II veterans, will be put to rest at Arlington National Cemetery in Virginia.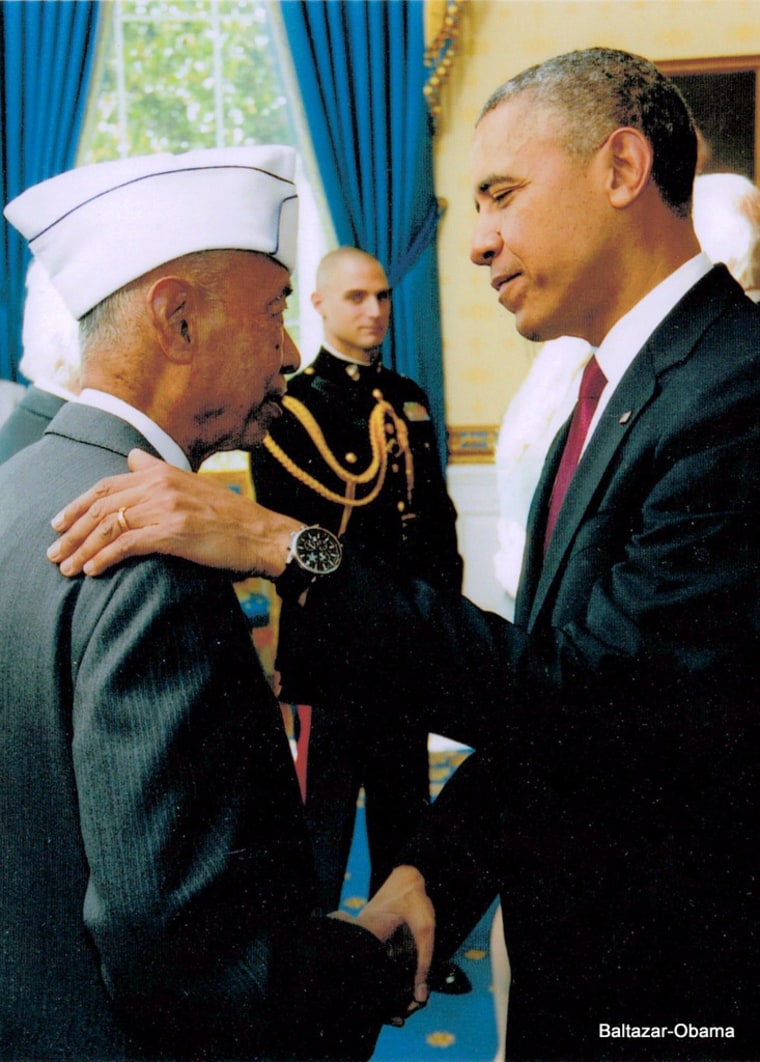 A retired U.S. Air Force major, Baltazar, of Falls Church, Virginia, had looked forward to April and the 74th anniversary commemorating the Bataan Day of Valor in Washington, D.C., but his long battle with lung cancer forced him to miss this month's wreath ceremony. He was hospitalized and died on April 12 at the age of 95.
Baltazar was the first Philippine-born officer to be commissioned in the U.S. Air Force and served in World War II, as well as the Korean and Vietnam Wars. Prior to his Air Force duty, Baltazar was one of the first Filipino nationals who answered the call of President Franklin Delano Roosevelt to serve in the United States Army Forces in the Far East.
Baltazar was a prisoner of war of Japan when the Americans surrendered on April 9, 1942.
"I was wounded and injured during combat," Baltazar testified before the House Armed Services and Subcommittee on Oversight and Investigation in 2014. "I suffered brutality, starvation, and diseases at the hands of the Japanese soldiers during the infamous Bataan Death March."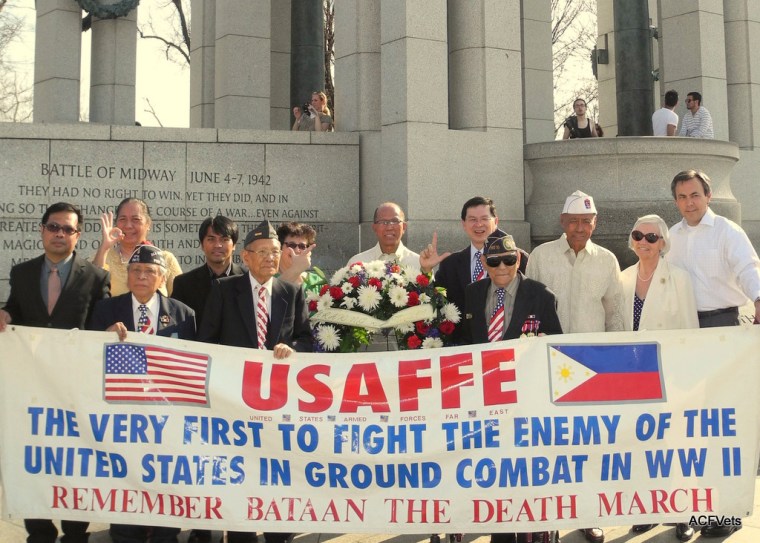 Only in January 2015 was Baltazar finally recognized with a Purple Heart. But the fight for glory and valor was not as important as his other passion — the restoration of equity pay and benefits stripped of Filipino veterans of World War II by the Rescission Act of 1946.
Though Baltazar received his full U.S. Air Force military retirement pay, since 1946 he had been denied his full pay and benefits for his World War II service in Bataan.
"He was affected by the Rescission Act because his war injury entitled him to only half of what his American counterparts received," Eric Lachica of the American Coalition for Filipino Veterans told NBC News. "He disliked that the Rescission Act deemed his comrades in World War II service as 'not active' for purposes of benefits."
"I was outraged that we were not treated right," Baltazar said in his testimony.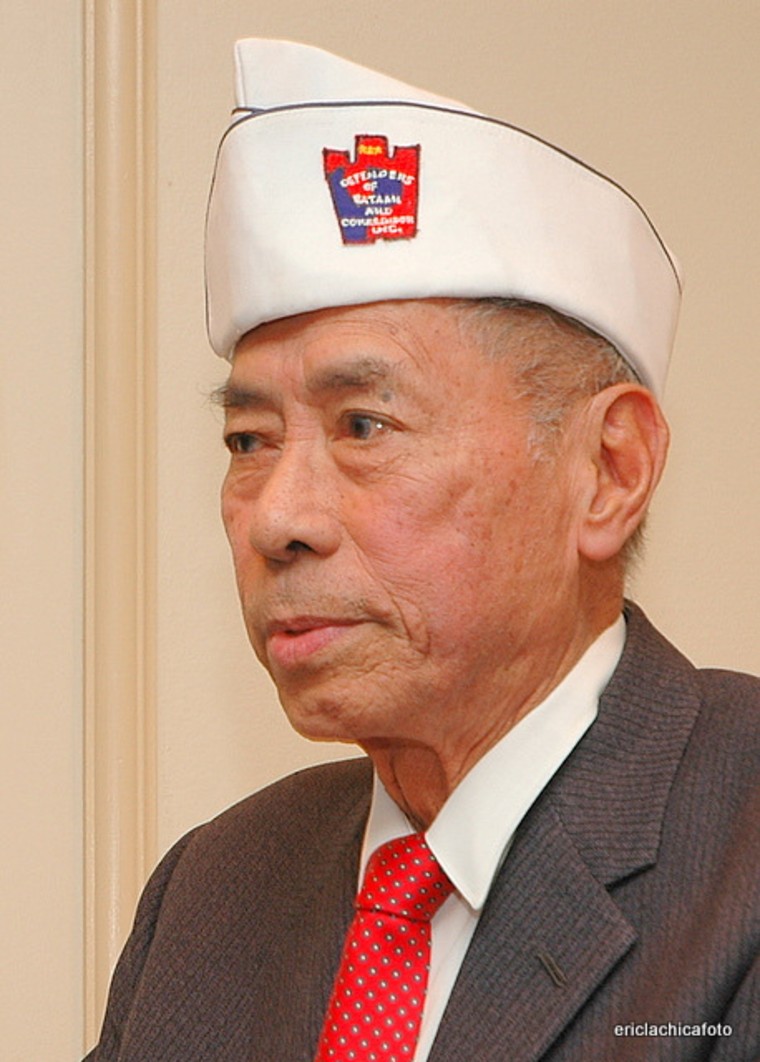 Only after documentation fights with the Department of Veterans Affairs was Baltazar able to prove his World War II service and gain the lump sum payment given to many Filipino World War II veterans in 2010. But he never stopped fighting for others who were less fortunate. In his 2014 testimony, Baltazar spoke about how thousands of veterans were still being denied compensation because of incomplete and inaccurate records in the U.S. and the Philippines.
Baltazar called what happened to Filipino fighters after 1946 an "injustice," and urged Congress to honor their claims. He singled out fellow veteran Celestino Almeda, who waits for a resolution to this day.
Baltazar is survived by his wife Margrit; three sons, Thomas, Phillip, and Melchior; and two daughters, Katherine and Susan.
Follow NBC Asian America on Facebook, Twitter, Instagram, and Tumblr.