For transplants to Los Angeles, a trip to Ikea is a rite-of-passage. For Lulu Wang, one Ikea trip led her to directing and writing her first feature film.
"My producing partner, Bernadette Bürgi, had just moved to LA and needed to go," Wang, who was interning for a producer alongside Bürgi at the time, told NBC News. "I love Ikea. I was like, 'I wanna go eat Swedish meatballs. I'll take you.' We just made a day trip of it. It was probably the best trip I've ever taken."
After bonding over their love of romantic comedies and storytelling, the Swiss-born Bürgi and Chinese-born Wang set their sights on making a movie reminiscent of the wholesome, witty rom-coms Wang grew up watching.
RELATED: In Romantic Thriller 'Pali Road,' a Bridge Between Two Cultures
The only problem: Neither Bürgi nor Wang had experience making a feature film — or Hollywood connections.
"We were like, 'So, how do you get an actor? How do normal people do it?' We just didn't know anything. And to think back on it, it's so naive," Wang said.
The naivete paid off. "Posthumous," starring Jack Huston of "Boardwalk Empire" fame and indie actress Brit Marling, centers on an artist, Liam (Huston), whose fame skyrockets because he's thought to be dead. Spoiler alert: He isn't.
The film is currently showing in select theaters and is scheduled to be available on iTunes and on-demand Aug. 16.
To convince Huston to star in the film, Wang wrote the British-born actor an impassioned letter. He would later tell her during filming in Berlin that it was her letter that convinced him to sign on to the first-time writer/director's project, she said.
Born in Beijing, Wang moved with her parents to Miami at age six, where her father was pursuing his Ph.D. at the University of Miami. Wang started studying piano at age four and continued lessons after moving to the U.S., often practicing the instrument at a local church whose administrators gave her parents a key to the facility.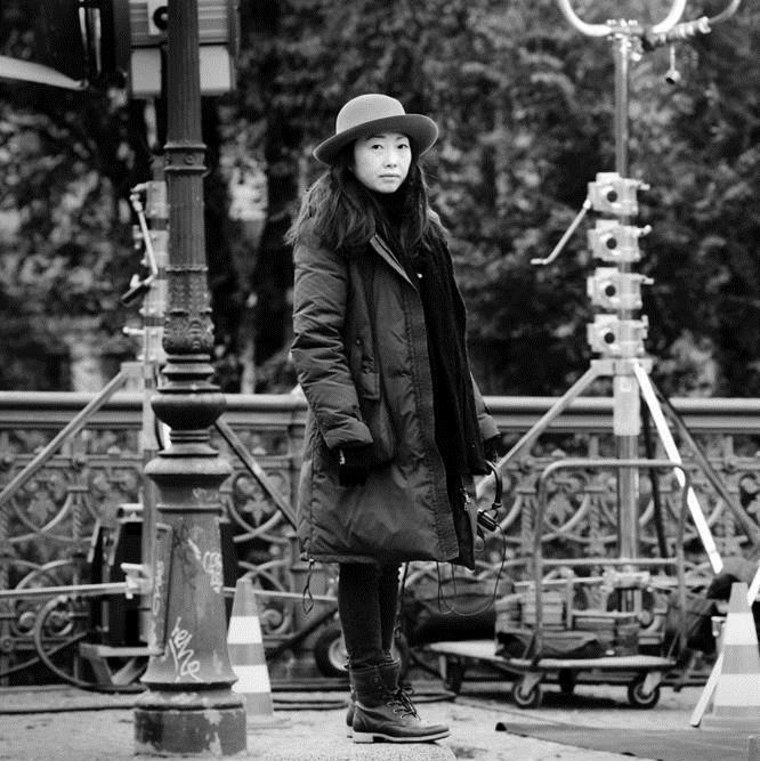 Wang was on-track to be a concert pianist when she discovered her love of storytelling as a literature and music double major at Boston College. She credits Steven Shainberg's "Secretary" — which she watched on a computer screen at her school's video library — for inspiring her to pivot into filmmaking.
After producing a few short student films and documentaries, Wang moved to Hollywood in 2007 to pursue her love of writing.
In her career, she has amassed a list of accolades, including being a finalist in the NBCUniversal Short Film Festival for her narrative film "TOUCH," a recipient of the Roger and Chaz Ebert Directing Fellowship; and earning a 2014 spot in the Film Independent Direct Project Involve fellowship.
But she is aware that writer/directors like her — female, Asian — are part of a small club in Hollywood.
According to the Directors Guild of America's Feature Film Diversity Report, released last year, minority women account for 1.3 percent of directors in the industry. But she encourages other aspiring storytellers to not be discouraged.
"The first thing is to not listen to that statistic because that statistic is terrifying," Wang said. "I think if I knew that statistic before I started 'Posthumous,' I would not have finished the movie."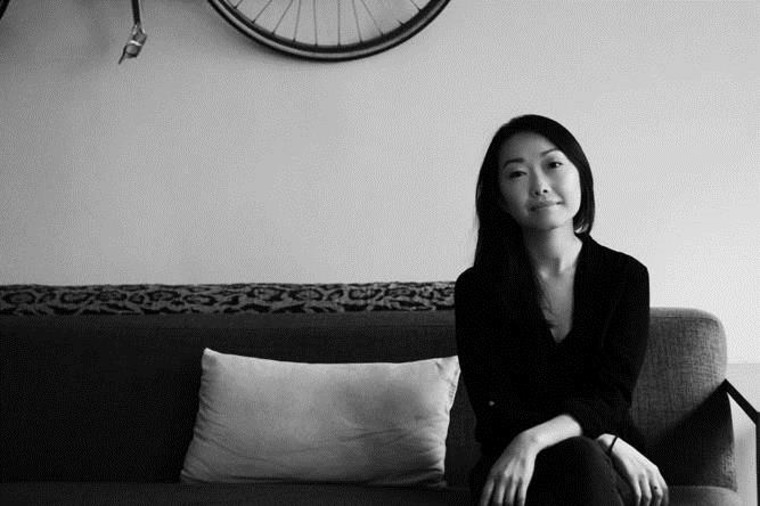 Wang is already on to her next project, based on a true story she told to NPR's "This American Life" about Wang's family not telling her grandmother that the matriarch was dying from stage-IV lung cancer. It piqued the interest of film producer Chris Weitz ("About a Boy," "American Dreamz"), who heard the episode.
With "Posthumous" under her belt, Wang says she feels more emboldened to tell the stories that reflect the nuance of her cultural experiences, like when she recently pushed back on a producer who suggested they change a Japanese character in her new film to a Caucasian one.
"I said certainly [we could], but that changes the dynamic because it's about my Chinese family having to accept my cousin's Japanese bride. The nuances of the Chinese relationship to the Japanese and my cousin marrying a Japanese woman and how my grandmother feels about it, how his parents feel about it, are so specific," she said.
RELATED: 'War Brides of Japan' To Take Focus in New Documentary
And she hopes the ongoing, at times heated, discussions about diversity in Hollywood will allow for more nuanced stories on the big screen.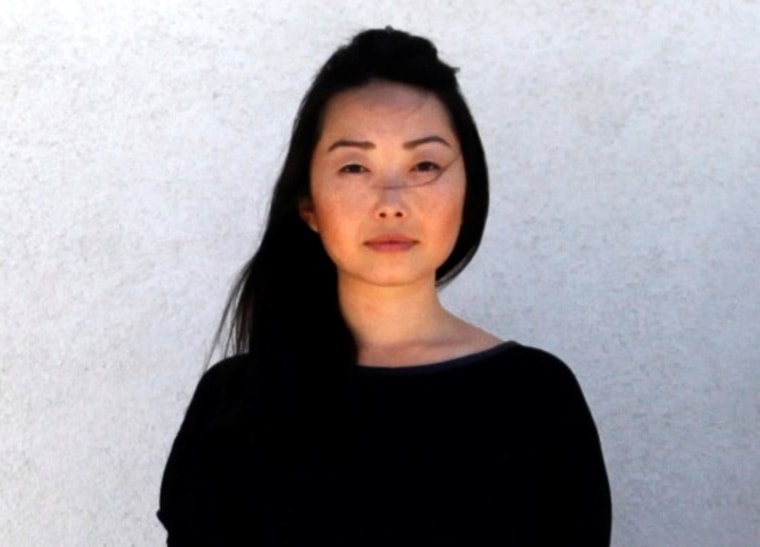 "These conversations around diversity are incredibly important. I do believe it's pushing the industry to re-evaluate their choices, though progress is slow," Wang said. "For example, my friends are making a film about a grieving father who they've written as Korean American. They got a lot of pushback from agencies and financiers to make the father white. It's not like the Caucasian actors being proposed had any name value for the project either, but they just feel like white is always more marketable which is unfortunate."
Ultimately, Wang says, gaining traction in the industry is about an artist's own confidence and fearlessness. "The most important thing is to have a sense of entitlement that your stories are worthwhile," she said
Follow NBC Asian America on Facebook, Twitter, Instagram, and Tumblr.