The first of 37 defendants in a 2013 fraternity hazing death of a Baruch College student in Pennsylvania's Pocono Mountains to go on trial pleaded guilty Tuesday in Monroe County Court of Common Pleas in Stroudsburg, Pennsylvania.
Ka-Wing Yuen, 25, of Brooklyn, N.Y., pleaded guilty to charges of conspiracy to hinder apprehension by evidence tampering, a third degree felony, and conspiracy to commit hazing, a misdemeanor. Three other felony charges were dropped.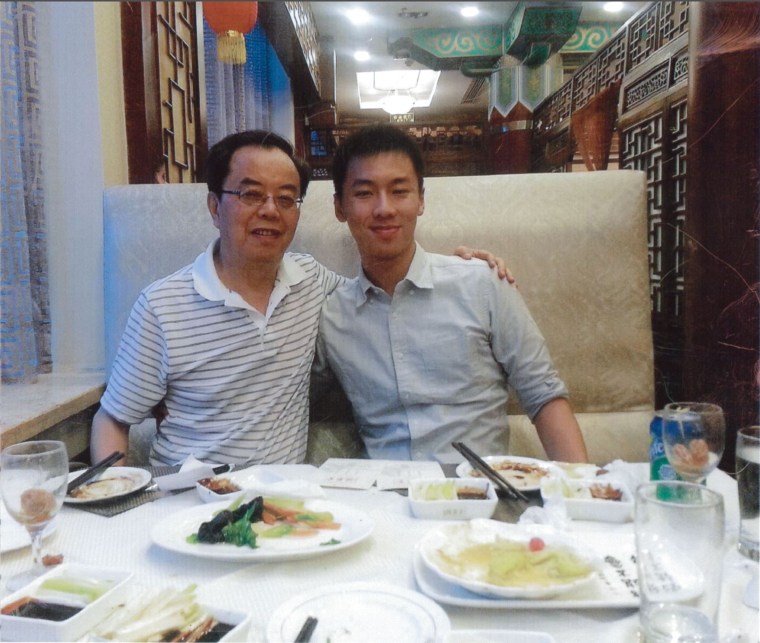 Yuen and 36 other defendants from Pi Delta Psi, an Asian-American cultural fraternity at Baruch College in Manhattan, were arrested in December 2013 after an 19-year-old pledge, Chun "Michael" Deng of Queens, N.Y., died of head injuries received in a pledging ritual known as "the glass ceiling."
The pledging took place at a rented home in the Pocono Mountain region of Pennsylvania about 96 miles west of New York City. In it, Deng was forced to walk blindfolded, carrying a 30-pound backpack, through a line of fraternity members, who shoved him and threw him to the ground, according to police.
RELATED: Fraternity Members Waive Hearing in Hazing Death of Baruch Freshman
Yuen will be sentenced Jan. 23 by Judge Margherita Worthington. He could receive as little as probation or as much as several months in prison. Five of the remaining 36 defendants face third-degree murder charges.