This week, the University of Berkeley, California officially opened the new Subir & Malini Chowdhury Center for Bangladesh Studies - a first of its kind center outside of Bangladesh, housed within the campus' Institute for South Asia Studies.
"This center allows us to build a strong group of young scholars not only focused on Bangladesh as a part of their study, but support scholars from Bangladesh as well," said Sanchita Saxena, Executive Director of the Institute for South Asia Studies and director of the Chowdhury Center, in an email to NBC News.
The center received a million dollar grant from Subir Chowdhury, a Bangladeshi-American quality-management strategist and CEO of ASI Consulting Chowdhury, who left Bangladesh in the 1990s for graduate studies in the United States. He went on to achieve fame as an expert on quality in the automotive industry.
According to Saxena, the Chowdhury Center is already supporting the study of critical issues such as safe water and safe water technologies, violence as political campaign strategies, technologies applied to improve the safety of garment sector workers, and the role of women in enterprise development.
"We would also like to actively pursue programs and scholarship on Bangladesh's art and culture," she added.
This year, the Chowdhury Center will send three interns from UC Berkeley to Bangladesh to work on a variety of research projects. In October, the Center will also be co-hosting UC Berkeley's second Bangladesh Development Initiative conference.
"Bangladesh is ripe with research questions waiting to be addressed," said Saxena, "and through these opportunities, students and scholars will be able to recognize that the study of Bangladesh's economy, society and culture is a critical part of their education and future career paths."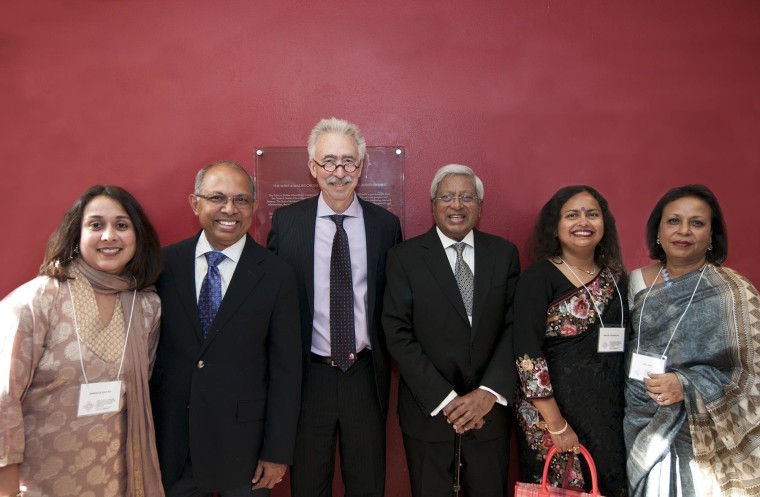 IN-DEPTH