Major League Baseball's history of diversity, especially in the 21st century, has brought forward a proud legacy of players of Asian descent who have made an impact through the years. Players such as Hideki Matsui, Hideo Nomo, Hee-Seop Choi, Hung-Chih Kuo, and Bruce Chen are some notable names from the past that come to mind in that regard.
In 2017, there are five players in particular who are lighting up the box scores on a weekly basis: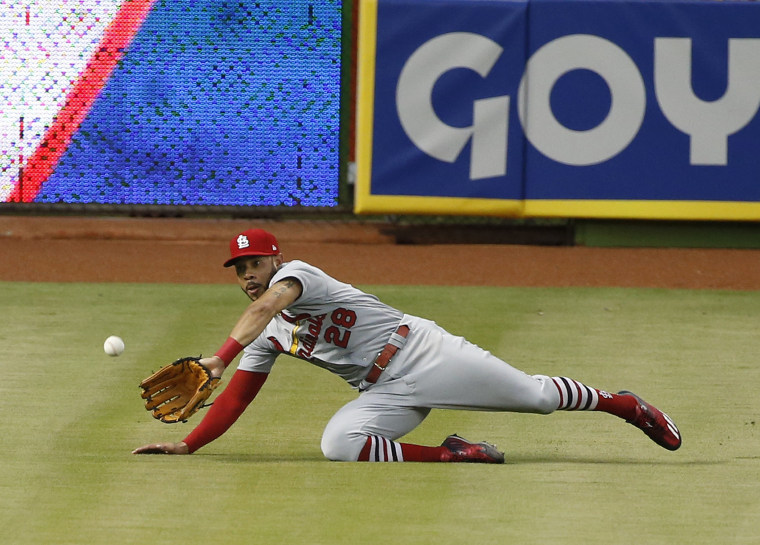 Tommy Pham - St. Louis Cardinals (outfielder)
When this 29-year-old made his big league debut back in 2014, he became MLB's first player of Vietnamese decent since Danny Graves. Even though he's only played in 14 games so far this year, Pham already has a .394/.367/.549 slash line with a .916 OPS. He's also pitched in four doubles, three home runs, 11 runs batted in, another nine runs scored, and three stolen bases. His boost of energy is a big reason why the Cardinals currently only trail the Milwaukee Brewers by 1.5 games for first place in the National League Central Division.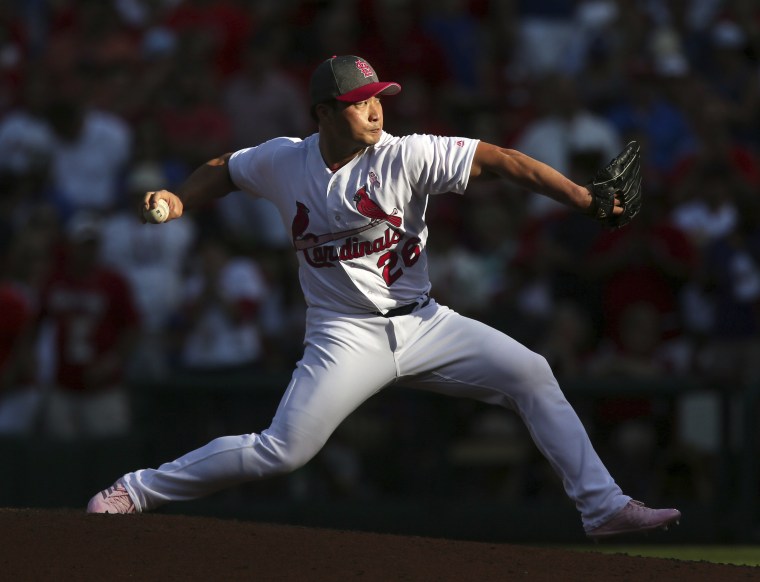 Seung-Hwan Oh - St. Louis Cardinals (relief pitcher)
Without the Redbirds offense, Oh would never take the mound. And out of the 22 games that the Cardinals have won this year, Oh is one of the pitchers on record for 11 of those games (10 saves, 1 win). Those 10 saves puts him second among National League closers. He started the season with a 16.20 earned run average, but his ERA has dropped in his each of his 18 appearance since then. Oh now has a much more reasonable 3.32 ERA along with a 1.04 WHIP, he's struck out 16 batters, and has only walked nine batters this season.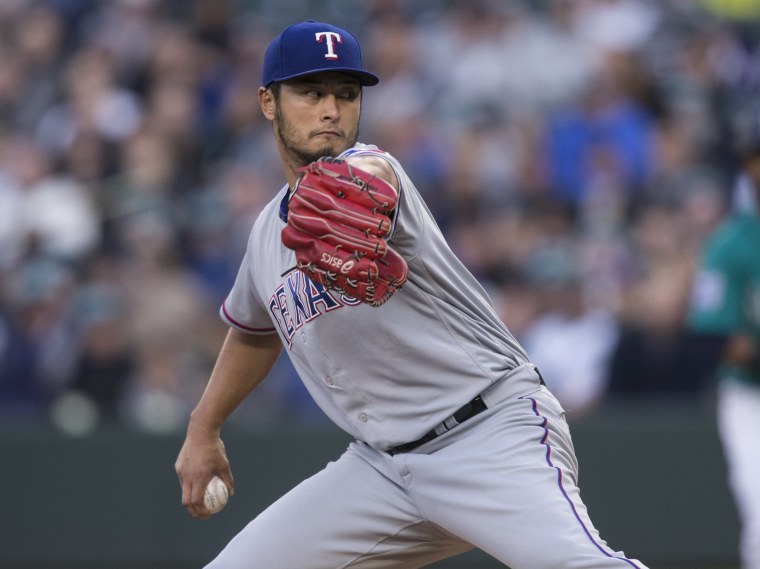 Yu Darvish - Texas Rangers (starting pitcher)
Aside from sitting out the 2015 season due to injury, Darvish has been a model of consistency since coming over from Japan in 2012. As a member of the Rangers, Darvish is a three-time All-Star (2012-2014), and a finalist for the Rookie of the Year (2012), Cy Young (2012 and 2013), and Most Valuable Player (2013) awards. After posting double-digit wins from 2012-2014 (39-25 record), Darvish posted just a 7-5 record last year as he recovered from Tommy John surgery. This year at 30-years-old Darvish looks to be back in form as he's already posted a 5-2 record in 10 starts.
He also has an ERA of 2.83, a 1.15 WHIP (ranks 14th in the American League), and opponents are only batting .204 against him. Darvish seems like his old self again.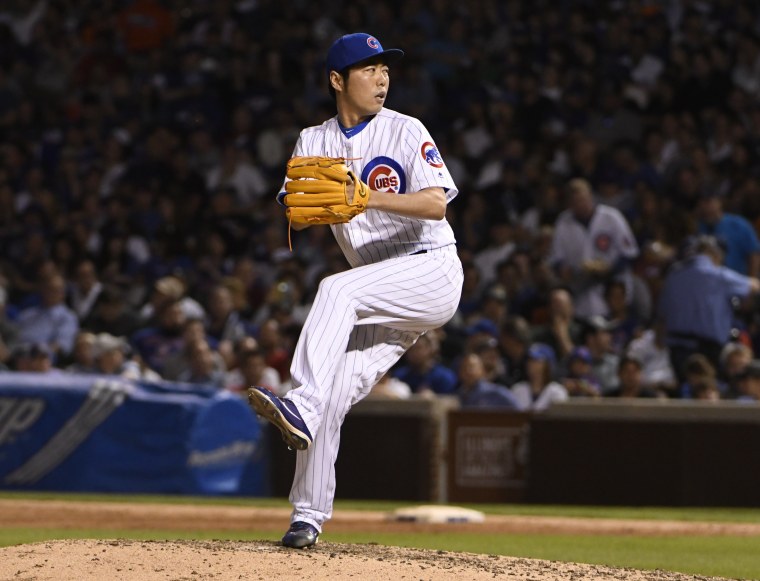 Koji Uehara - Chicago Cubs (relief pitcher)
After spending the first decade of his career with Japan's Yomiuri Giants (1998-2008), Uehara made his Major League debut in 2009 and has become one of the game's most dependable bullpen arms. He started off with the Baltimore Orioles and went on to pitch for the Texas Rangers and the Boston Red Sox before landing with the defending world champion Cubs this season. His 94 career saves and 72 career holds earned him a $6 million contract to pitch for the Cubs this season. And Uehara has earned every penny so far with five holds, and 18 strikeouts. He's only walked three batters, he has a WHIP of just 0.96 and a steady 3.45 ERA in 18 relief appearances.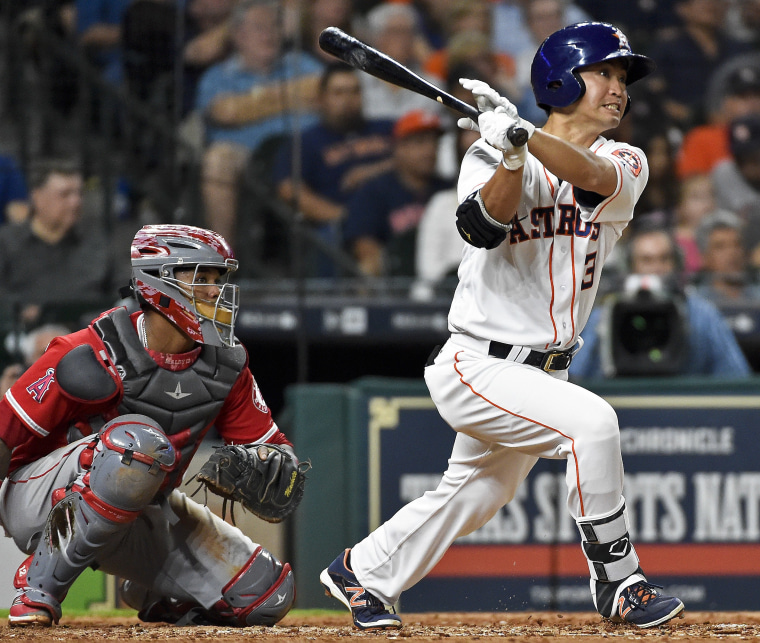 Nori Aoki - Houston Astros (outfielder)
A journeyman since coming over from Japan in 2012, Aoki seems to have found a home as part of the Astros outfield platoon this season. He's gone 24-for-96 (.260 batting average) at the plate in 32 games this year. But his defensive abilities stand out even more with his 3.4 wins above replacement, 1.000 fielding percentage, and 35 put outs. If the Astros hope to stay on top of the American League West, Aoki's defense will play a role in making that happen.
Follow NBC Asian America on Facebook, Twitter, Instagram and Tumblr.