Forty years ago, Saigon fell and brought a sea of change to the lives of hundreds and thousands of Vietnamese like myself. I was two-years old at the time. For my family, it was unfathomable that we had really lost the war. Paralyzed by disbelief, we missed the opportunity to immediately leave in 1975. This would eventually mean two years of "re-education" (imprisonment) for my dad and numerous attempts by our family to escape from communist Vietnam.
We were among the fortunate ones. It would take three separate journeys, over the span of four years, before my family would be reunited. Three separate treacherous trips. Three separate opportunities to die or face a fate much worse. Three separate miracles that we survived.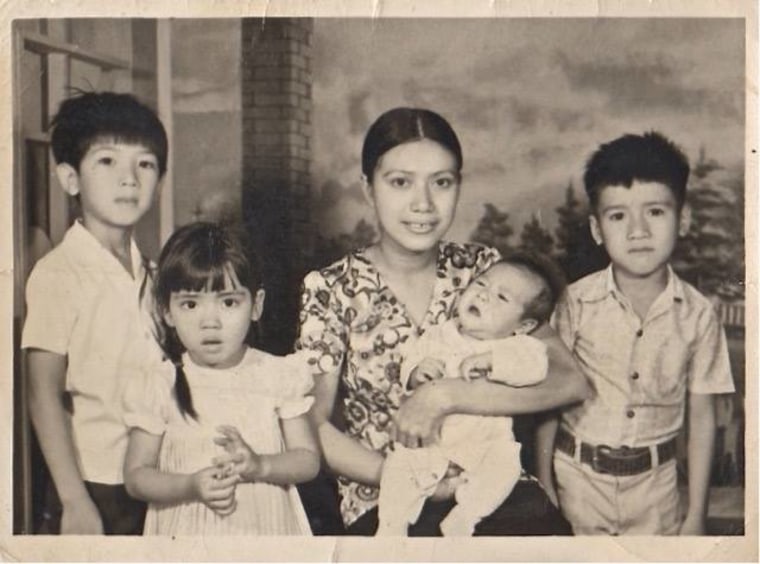 My parents, brothers and I were among the thousands of "Boat People" who fled Vietnam after the war. Between 200,000-400,000 died in the mass exodus, including my aunt and her three young children. I can't imagine the discussions my parents must have had before they decided they would risk all of our lives for a better future. Throw us all on boats, destined for shores unknown.
In 1978, my father began to make his way with my two older brothers. Families would move to fishing villages, attempt to blend in for a few months, and then try to escape with fisherman ferrying them out to sea under cover of night. They were eventually rescued and ended up in a refugee camp in Malaysia for four months before completing their journey to America.
My mother and I left in 1979. On the night we were preparing to leave with my grandmother and little brother, we were told the trip was cancelled. At the last minute, while my sleeping brother remained at home with my grandmother, the trip was suddenly back on. We were given the choice - go back to get them, get caught and be left behind, or leave now, empty-handed. I remember my mother crying a lot on our journey. It would be years later before I could comprehend the depth of the pain behind her tears.
I look at my children now and I wonder what it would take for me to make the same decisions as my parents.
We spent two months at sea, docking at beach after beach along the Malaysian coast, seeking refuge. I became very ill. At one point, our boat happened upon a beach with European vacationers. A vacationing couple convinced my mom to let them take me to a hospital. Convinced I was on the brink of death, my mom reluctantly agreed to let me go, understanding that she'd never see me again. Our boat was to be towed back to sea. At the very last minute, a Malaysian official blocked the exchange and I was placed back on the boat.
Our sea voyage finally ended when we encountered an oil tanker. Our captain dismounted our engine and threw it overboard. The message to the oil tanker was clear: save us or send us to our deaths. Fortunately, we were rescued and made our way to a refugee camp in Malaysia. Four months later, we joined my dad and two older brothers in the states. My family was incomplete, however. A piece of my parents' hearts was still in Vietnam. The ache they must have endured to not have their littlest one by their sides.
My youngest brother finally, joyously, joined us in 1981 after following in a similar path. Our family was finally whole again.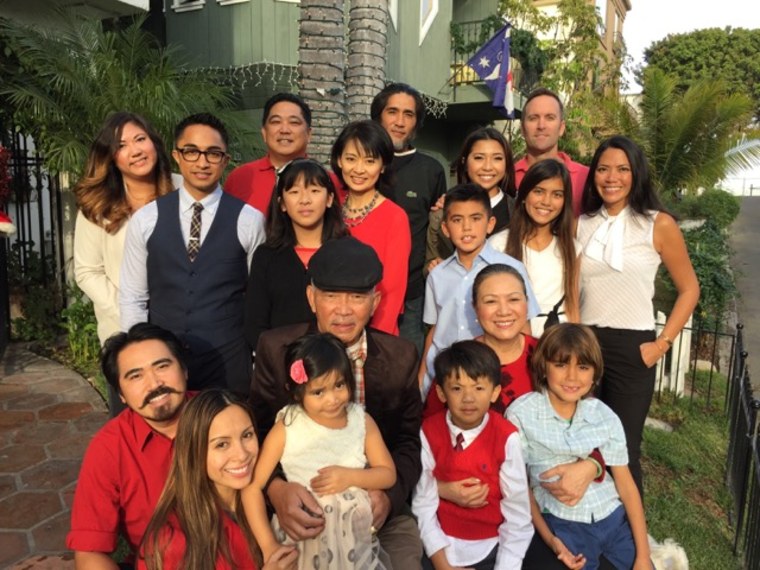 I look at my children now and I wonder what it would take for me to make the same decisions as my parents. How dire the situation must have been. How desperate they must have felt. I will always be thankful for their strength, determination, and resolve. I am not sure I would have been able to make the same choice. A choice racked with pitfalls, but one that would eventually bring me to where I am today. To this blessed, blissful life.
I am overwhelmed when I think about what this anniversary represents. 58,220 Americans and over three million Vietnamese died during the war. 40 years ago the bloodshed was brought to an end. Not the way many would have wanted the war to end. But for me, the terrible end there, brought me to a bright beginning here. A country lost. A country gained. For that, I am forever grateful. ‪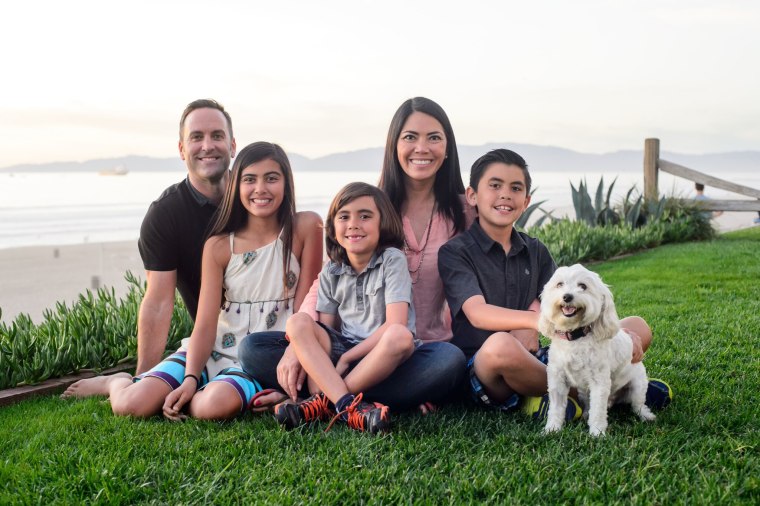 Nina Trieu Tarnay lives with her husband and three children in Manhattan Beach, CA.