Already deep in the middle of holiday season, just past Diwali and Hmong New Year, with Christmas and Lunar New Year on the way, gifts are on many people's minds. Take a look back at some of the stories and people NBC Asian America covered in 2016 for some great holiday gift ideas!
Follow NBC Asian America on Facebook, Twitter, Instagram, and Tumblr.
A Wildflower Buffet for the Bees (and Fun for the Kids)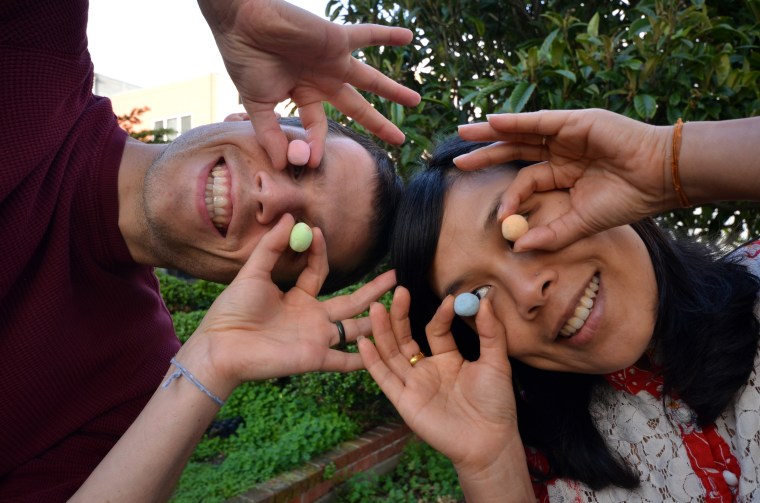 Although the first snows of the season have just fallen, it is not too early to think ahead to spring! Burmese American Ei Ei Khin and her husband Christopher Burley created Seedles — rainbow-colored "seed bombs" made of a mixture of compost, clay, water, and wildflower seeds, which can simply be tossed anywhere to grow five to ten wildflowers and create more habitat for bees.
"We wondered if all the vacant or unused lots could become a buffet for the residents and for the bees with flowers and vegetables," Khin, who describes herself as a "tree-hugging mom" with over a decade of experience in environmental, outdoor, and social justice education, told NBC News in January. "We aim to inspire kids to grow one billion wildflowers to bring back the bees and ensure a sustainable food system for their future."
RELATED: 'Tree-Hugging Mom' Wants to Grow One Billion Wildflowers for the Bees
SHOP: Grow the Rainbow with Seedles
Comic Genius, Literally
Graphic novelist Gene Luen Yang — author of "American Born Chinese," "Boxers and Saints," "The Shadow Hero," and DC's new comic book series featuring a Chinese "New Super-Man" — was named a 2016 MacArthur "genius" fellow this fall by the John D. and Catherine T. MacArthur Foundation. Yang is also National Ambassador for Young People's Literature and advocates for diversity in children's and young adult literature. His new comic, with Chinese protagonist Kenan Kong from Shanghai, was introduced in July, and the sixth issue of the series will be released December 14.
RELATED: DC to Premiere Chinese 'New Super-Man' Written by Gene Luen Yang
RELATED: Author Gene Luen Yang Among 2016 MacArthur 'Genius' Grants
SHOP: DC Comics' "New Super-Man" by Gene Luen Yang
Music beyond 'Moana'
Whether you love Disney's "Moana" or are critical of its portrayal of Pacific Islanders, the music of "Moana" goes far beyond the exuberant "You're Welcome" of Dwayne "The Rock" Johnson, who is the voice of demigod Maui and was recently named People Magazine's 2016 Sexiest Man Alive. Te Vaka, led by composer and vocalist Opetaia Foa'i, is the amazing South Pacific fusion music group on the "Moana" musical team that bears more exploring — on many CDs and DVDs.
RELATED: Critics Accuse Disney of 'Culture Theft' Ahead of 'Moana' Release
RELATED: Dance, Storytelling, and the Art of Wayfinding: Behind the Scenes at Disney's 'Moana'
SHOP: Te Vaka
Hawaii beyond 'Moana'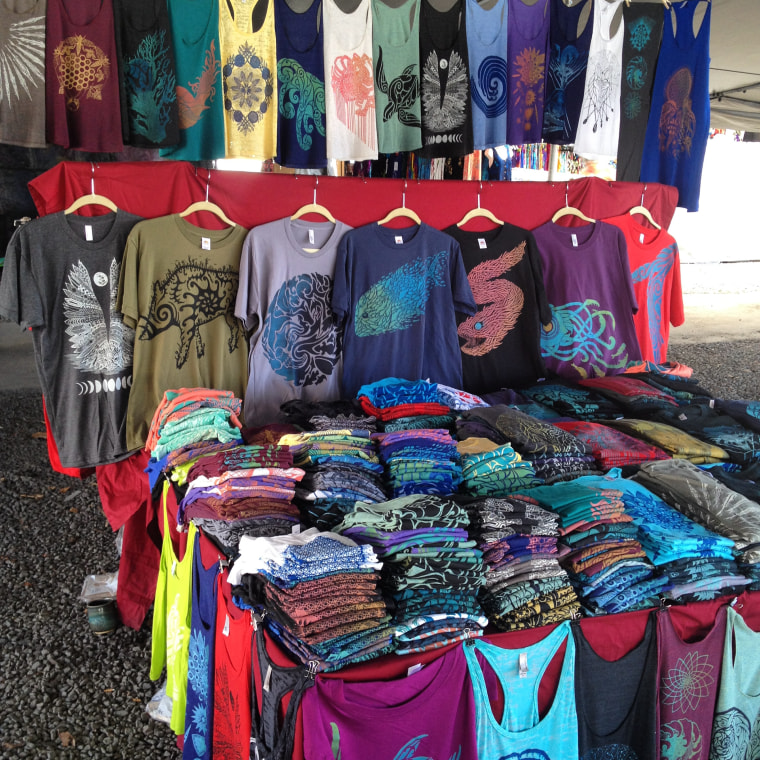 Jeremiah White's intricate designs featuring fish, sharks, whales, sea turtles, octopuses, wild boar, owls, and more are inspired by both the science and mythology of Hawaii. As founder and designer for Akua Creative, White strives to not only depict the natural world around him but to also tell some of the ancient Hawaiian stories that his mother read to him as a child, but using the medium of T-shirts, tank tops, dresses, and leggings.
RELATED: Akua Creative Tells Hawaiian Cultural Study with Design
SHOP: Akua Creative
Food! Food! Food!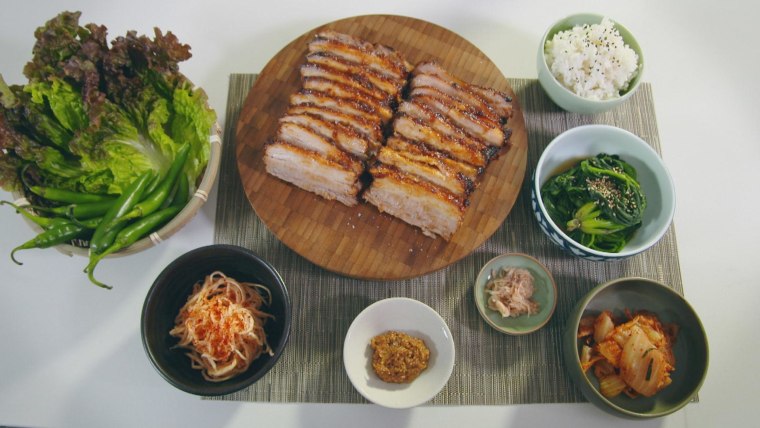 Everyone loves a good home-cooked meal, so give the ones you love a cookbook or two so that they can cook for you!
Robin Ha's "Cook Korean" uses the comic book genre to show how to make 64 Korean recipes, and celebrity chef Judy Joo's "Korean Food Made Simple" introduces 127 simple and beautiful Korean recipes. For a little extra help, Joo also takes NBC News grocery shopping for Korean cooking staples and explains, "You have to have 3 pounds of chili flakes in your pantry at all times."
If that does not work, then go visit chef Nicole Ponseca's Filipino American restaurants in New York City's lower east side, Maharlika and Jeepney. Or check out Dorothy Hernandez's Sarap Filipino pop-up in Detroit.
RELATED: Robin Ha Is the Comic Book Superhero of Korean Cuisine
RELATED: Nicole Ponseca Aims to Bring Filipino Food 'to the Masses'
RELATED: Sarap: A New, Sustainable Take on Filipino Food at Detroit Pop-up
SHOP: Cook Korean! by Robin Ha
SHOP: "Korean Food Made Simple" by Judy Joo
Tickets to Allegiance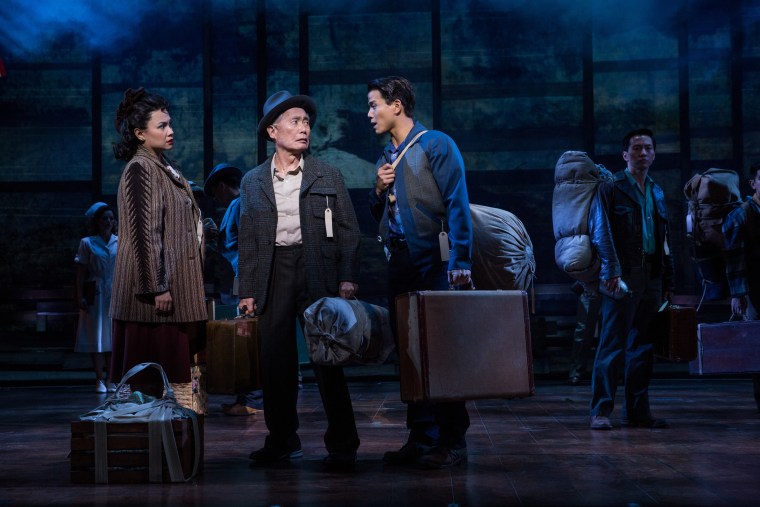 For those who missed the musical "Allegiance," on Broadway this year, there is a new opportunity to see Asian American icon George Takei's legacy project about life in the Japanese American concentration camps during World War II.
For one night only, Tuesday, December 13, a video-recorded performance of "Allegiance" on Broadway will show in over 600 movie theatres across the country. Bring your friends, bring your kids, bring your elected officals.
RELATED: 'Allegiance' Brings Japanese-American Internment Story to Broadway
RELATED: George Takei Invites Donald Trump to Watch 'Allegiance,'
RELATED: 'Allegiance,' Which Tells Japanese-American Internment Story closes on Broadway
SHOP: Allegiance Musical December 13, 2016
Sikhtoons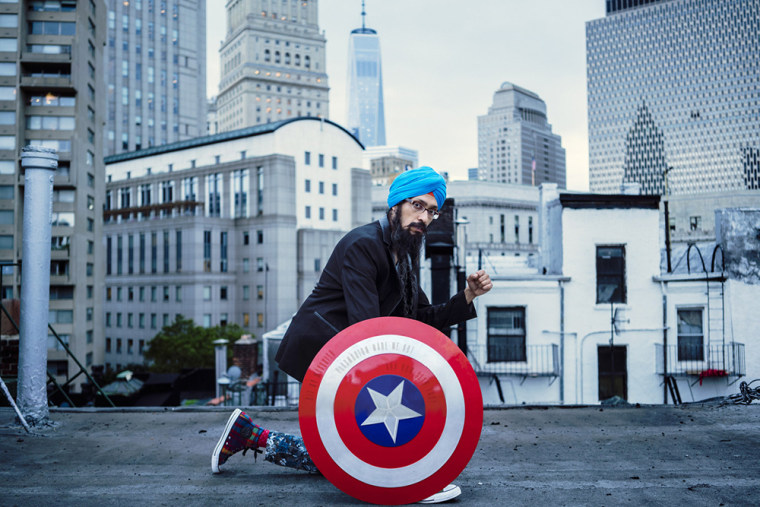 This year, cartoonist Vishavjit Singh — also known as Sikh Captain America — challenged many who would dare to question his superheroism. He was featured in the new "Je Suis Superhero" documentary; he went to the Republican National Convention to talk to people about Sikhism; he sent a postcard to Donald Trump every day before the election; he was featured in the 2017 Haikus on Hotties calendar, and he opened an online Sikhtoons shop of his Sikh-American artwork screenprinted onto bags, pillows, prints, cards, and phone covers.
RELATED: New Documentary 'Je Suis Superhero' Examines Stereotypes Through Comics
RELATED: Cartoonist Starts #SendSikhNotetoTrump Campaign To Counter Stereotypes
SHOP: Sikhtoons Global Shop
Looking Beautifully Toward the New Year
Last year, NBC News featured the 2016 "Haikus with Hotties" calendar featuring Asian-American men — such as Godfrey Gao, Daniel Henney, Hari Kondabolu — as THE holiday gift of the year. This year, we wanted to highlight another calendar which celebrates the beautiful ways in which people around the world cover their heads with head wraps, hijabs, and turbans. The "Beautifully Wrapped" 2017 interfaith calendar was launched this fall during the Head Wrap Expo and Fashion Show in Dearborn, Michigan. Proceeds from the calendar will support the Enliven Your Soul Foundation for Global Advancement.
"In these times of outward hatred, it is more important than ever to be intentional about crossing the false lines of difference and tapping into our human commonalities," Beautifully Wrapped calendar creator Zarinah El-Amin Naeem told NBC News. "Using stunning photography, Beautifully Wrapped explores the intersection between fashion and faith, sparking global conversations around tradition, culture - with the goal to inspire, educate, and cultivate a global culture of love."
RELATED: Expo Celebrates Head Wraps, Hijabs, Turbans, and the People Who Wear Them
SHOP: "Beautifully Wrapped" 2017 calendar
Also, the 2017 "Haikus on Hotties" calendar is hotter than ever! Featuring the Sudarso brothers again, as well as Gerrard Lobo from "Master of None," Patrick Epino and Stephen Dypiangco of the National Film Society, Vishvajit Singh aka Sikh Captain America, Jose Antonio Vargas, and many more, these beautiful poets are not to be missed. Proceeds will help support the work of Phil Yu at the Angry Asian Man blog.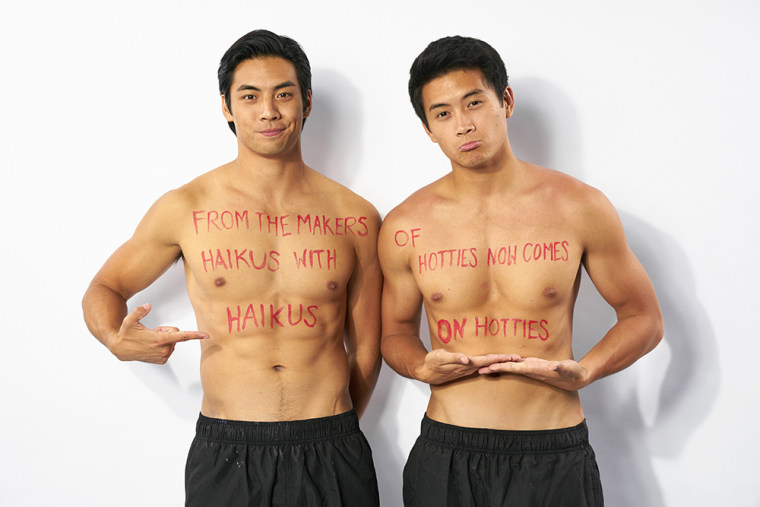 RELATED: 2017's 'Haikus On Hotties' Will Keep You Counting the Days
SHOP: "Haikus on Hotties" 2017 calendar
Postage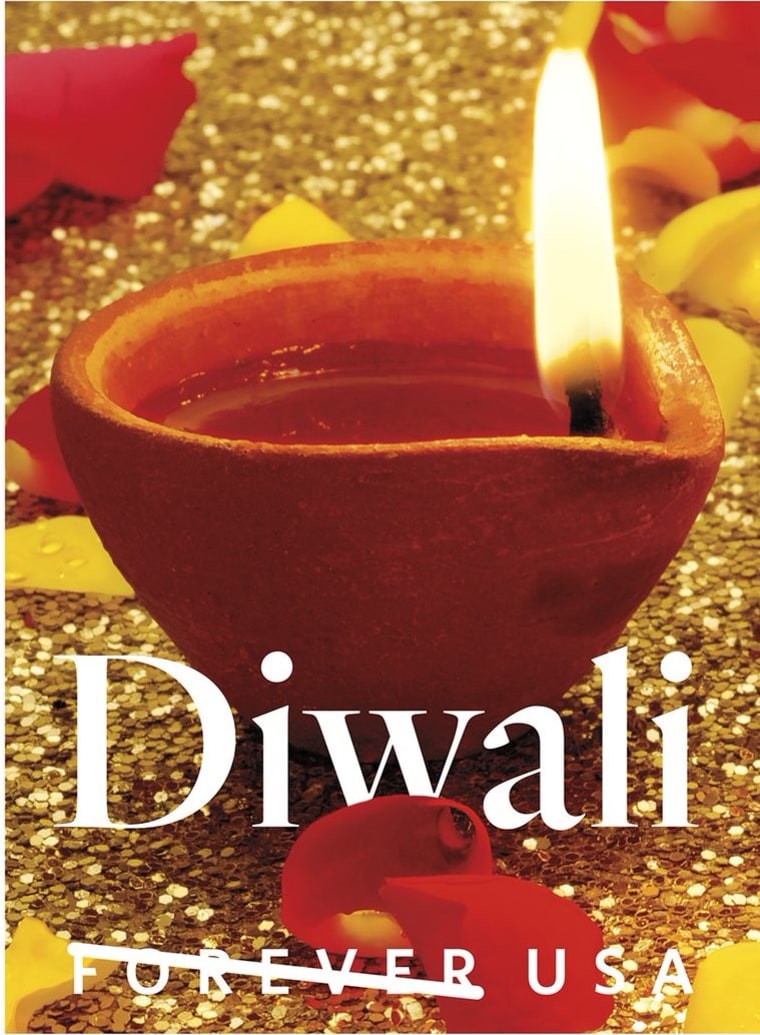 And to mail all your holiday cards and packages, check out the new Diwali and Lunar New Year stamps at the U.S. Postal Service.
RELATED: USPS Releases Stamp Celebrating Diwali, Hindu Festival of Lights
SHOP: USPS Diwali Stamps
SHOP: USPS Lunar New Year Year Of The Rooster Stamps
Follow NBC Asian America on Facebook, Twitter, Instagram, and Tumblr.