There's a saying that often those who move mountains are themselves firmly rooted. That paradox perfectly defines the life and work of Angie Wang, Executive Director of Peace Is Loud and longtime advocate for women and immigrant rights issues.
Wang was born in 1973 to Noel Shung Wang and Tami Tsu, Taiwanese immigrants who settled in California, where Noel studied Nuclear Engineering at the University of California, Berkeley. After just a few years, tragedy struck in the form of a cancer diagnosis, and Noel died within two years. Five-year-old Angie watched her mother - a maternity nurse - struggle to support her and her younger brother and sister. The family relocated to Sacramento, closer to extended family, where Angie Wang found her first real home.
Wang dove into the world around her, taking ballet and other dance classes, and joining her high school debate team.
"Being on the debate team taught me, in a hands-on way, to develop critical thinking and analysis," recalled Wang, "to learn about important issues, to be a good listener, and overall how to approach problems thoughtfully and develop solutions for them."
Even as an ambitious teen, Wang wasn't quite sure how she'd eventually channel her creative and intellectual energy.
"I had many different dreams of what I wanted to be, including an engineer, a lawyer, and a dancer," she said. "For a short while, I dreamt of being an engineer like my father. When I was a child and my family would drive across the San Francisco-Oakland Bay Bridge, I would feel in awe of it. I loved the combination of form and beauty that went into developing a structure that serves a function while also being aesthetically pleasing."
"I became a keen observer of how people saw my not-so-perfect-English-speaking mother"
As she grew, Wang was increasingly aware of the everyday inequalities and indignities her mother, in particular, faced. And she was incensed.
"I became a keen observer of how people saw my not-so-perfect-English-speaking mother," Wang said. "I could tell when people were being rude or dismissive of her because of how she/we looked and sounded. My mom didn't seem to care, though. I think it's because she didn't have the time to worry about such things. She had three children to take care of on a nurse's salary. So I'd watch her push and push until she made herself heard."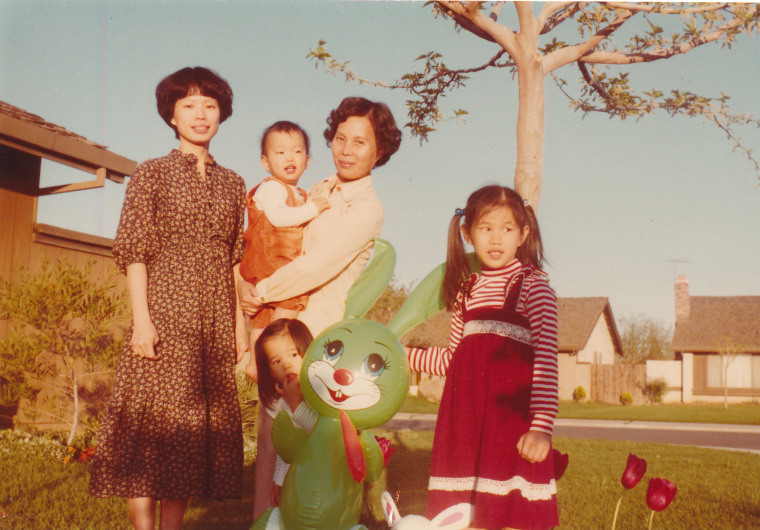 "I learned to think of gender in terms of power"
It was as a college student at the University of California, Davis that Wang began to focus on social justice, especially immigrant and women's rights. Long a fan of feminist theory and history, Wang became intrigued with analyzing power structures. Ultimately, her motivation became much more personal.
"What solidified my commitment to dedicating myself to women's issues stems from my personal experience being in an abusive relationship during college," Wang recalled. "It was a painful and confusing time, and after I left, it was something I wanted to completely put behind me. Obviously that experience not only affected me, but it influenced my later choices to dedicate myself to supporting women and women's empowerment."
Wang worked for tenant rights and community groups, learning about social dynamics and organizing at the grassroots level.
"One of the major lessons I learned from this work was that in every community, there is an existing power structure from which it operates, and that it's so important to understand where the real or perceived power lies," she said.
"I learned to think of gender in terms of power, and the ways in which women have traditionally been granted less power than men."
Wang moved cross-country in 1997 to pursue a graduate degree at New York University, but felt disconnected from the communities she was trying to serve. She dropped out and got right back to work, first with Safe Horizon, a organization helping victims of violence and abuse. She began as a crisis counselor for survivors, then grew into a director role for the group, broadening her scope to offer trauma support.
When the September 11th, 2001 attacks occurred, Wang was positioned to spring into action and help those in need. She set up and managed Safe Horizon's World Trade Center Family Assistance Center in Queens, and was later recruited to oversee the distribution of funds for the $525 million September 11th Fund, set up jointly by The New York Community Trust and the United Way of New York City.
"I went from helping to set up an initial relief center in Queens to helping with more long-term needs," Wang said. "There wasn't an existing infrastructure for this kind of situation. We were working around the clock, and designing programs based on residents' specific needs."
Wang spent weeks overseeing direct cash assistance, connecting residents to health care services, and helping undocumented Americans with legal issues. Once the money was disbursed, and the fund closed, Wang joined the New York Women's Foundation in 2004, as their Director of Programs. Her new role, she said, brought together all her previous experience at the local level, but with a focus on women and girls.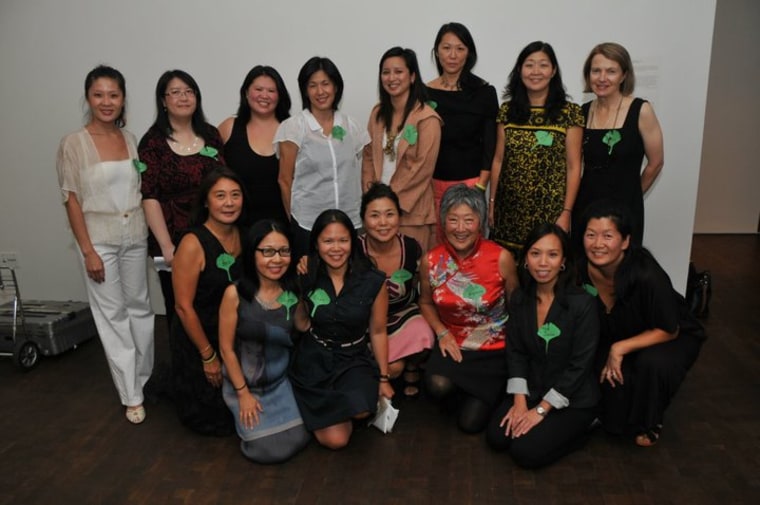 "I learned about the needs of communities living in poverty in New York City, and the issues that women in particular faced in these communities, from housing to economic challenges, violence against women, and community violence," Wang said. "I learned to think of gender in terms of power, and the ways in which women have traditionally been granted less power than men. We were one of the few foundations working to build women's power from the ground-up."
Eager to reconnect her work with the community she called her own, Wang joined the board of the Coalition for Asian American Children and Families (CACF) in 2005, a pan-Asian children's advocacy organization. Her professional passions and personal experience collided again, as she helped to create the Asian Women Giving Circle soon after.
Ten Asian American women, including Wang, who were all interested in social change and concerned about the lack of funding for the Asian Pacific Islander community, came together under the leadership of Hali Lee to establish the group in 2005. The concept of the giving circle, while innovative in this context, actually harkened back to a timeworn cultural tradition. "Hali brought up the idea of Korean geh, the pooling of community resources to give to a person in need" said Wang, "and we were inspired."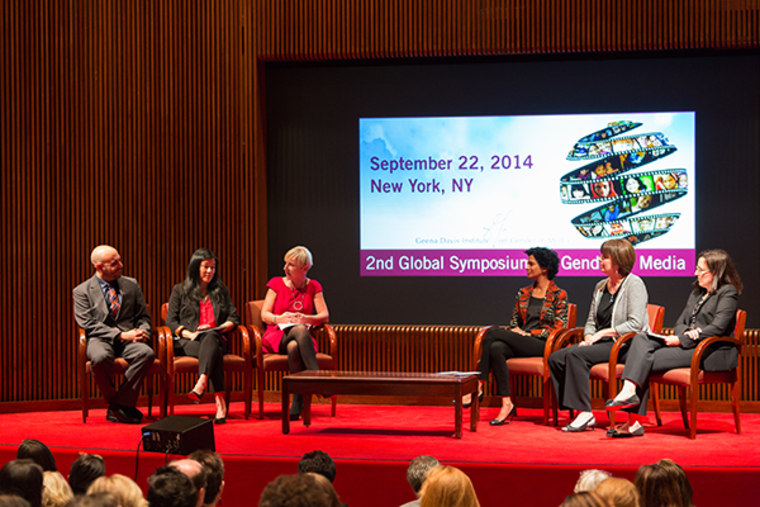 "I'm constantly inspired"
The Asian Women Giving Circle focuses on funding projects by Asian women that use arts activism to address issues faced by Asian American girls and women. Over its nine-year history, the group has raised and given away $620,000 to around sixty projects. The Circle has widened to encompass twenty members and more than 250 donors. Wang says it has made a difference in the lives of those it serves, but also in the lives of its own members.
"It has been such a meaningful and fun experience to learn about the amazing work being done by these women artist activists. And it has been so fun to work closely with a group of women for over nearly ten years," she said. "I was pregnant at the first meeting, and now my son is almost ten years old. Others of us have gotten married, broken up, sent children to college, changed careers, etc. I can honestly say that we are a close group of friends who are also engaged in this meaningful project together."
Last year the group funded Priya's Shakti, an innovative storytelling project that brings together Hindu mythology, comic books, and mobile technology to combat the stigma of sexual violence in India and other parts of the world. The project ended up going viral and receiving accolades, and an exhibit about the initiative is underway at the City Lore Gallery in New York City.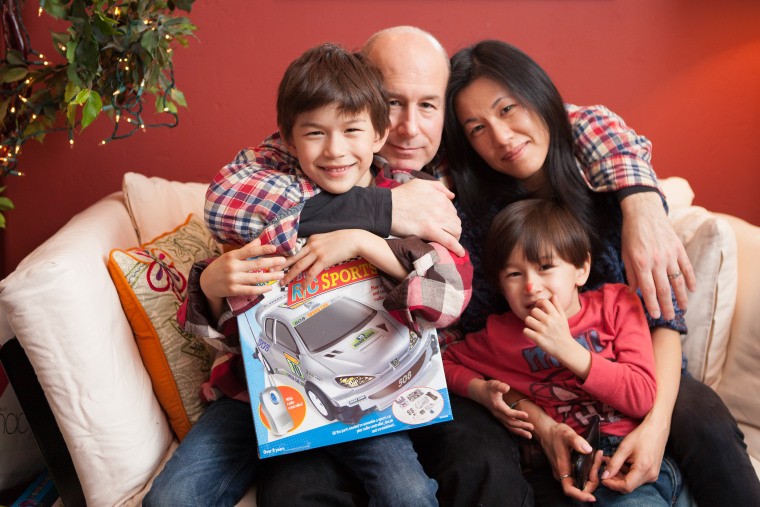 Through her work, Wang came to know filmmaker Abigail Disney, who produced a series of films highlighting the peace-building work done by women in conflict zones. Wang was brought on to oversee film outreach. In 2013, buoyed by the success and resonance of the series - "Women, War, & Peace" - Disney established Peace Is Loud, an organization inspiring social action by spotlighting influential female leaders on the frontlines of waging peace. Wang assumed the role of Executive Director, broadening her work on women's rights to a worldwide scale.
"We've brought meaningful stories about women in conflict to a global community," she said. "We recognized that women weren't being valued in the same way as other leaders in speaking roles. We've worked hard to change this, and as a result have seen our speakers' bureau take off."
A landmark United Nations Report on Women released this year, the result of 20 years of data, made clear the immense challenges faced by women the world over, and not just in conflict zones.
"While real change is slow, we've made progress and we can't ignore that."
"Overall, I think the biggest challenge women face anywhere in the world is their challenge to exercise their basic fundamental rights," said Wang, "to live lives free from violence, receive equal pay, have the freedom to control their own bodies, and so on."
The data may be daunting, yet Wang remains undeterred.
"I'm constantly inspired by the women peace-builders from around the world that we work with, both what they say and what they do. While real change is slow, we've made progress and we can't ignore that."
As of July 1st, Wang stepped into a new position as Chief of Staff for all of Abigail Disney's initiatives, providing strategic and operational support across multiple efforts.
"I'm excited about this new role because Peace Is Loud, Fork Films, and Daphne Foundation all provide platforms for the voices we most need to hear," said Wang, "and together they create a resounding call for how to meaningfully and practically address the most pressing challenges we face today."
For Wang, inspiration to continue her work is also found closer to home. Her husband, Frank DeGaetano, is the First Deputy Bureau Chief in Special Victims with the King's County District Attorney's Office. They are raising their two sons - Austin, 9, and Soren, 7 - to be aware and responsive to the world around them.
"I raise my sons to become feminists, to be able to think for themselves, and to know that their feelings matter," said Wang. "I want to cultivate a real sensitivity in each of them instead of covering that up, which our society tends to do with boys."
To Wang, her personal and professional missions in many ways mirror the model she witnessed in her own home, made real by her mother.
"Every day, she cares for women and newborns and sends them off into the world with hope," said Wang. "That's not much different than how I've tried to live my life—by fighting to build a world that's better for future generations."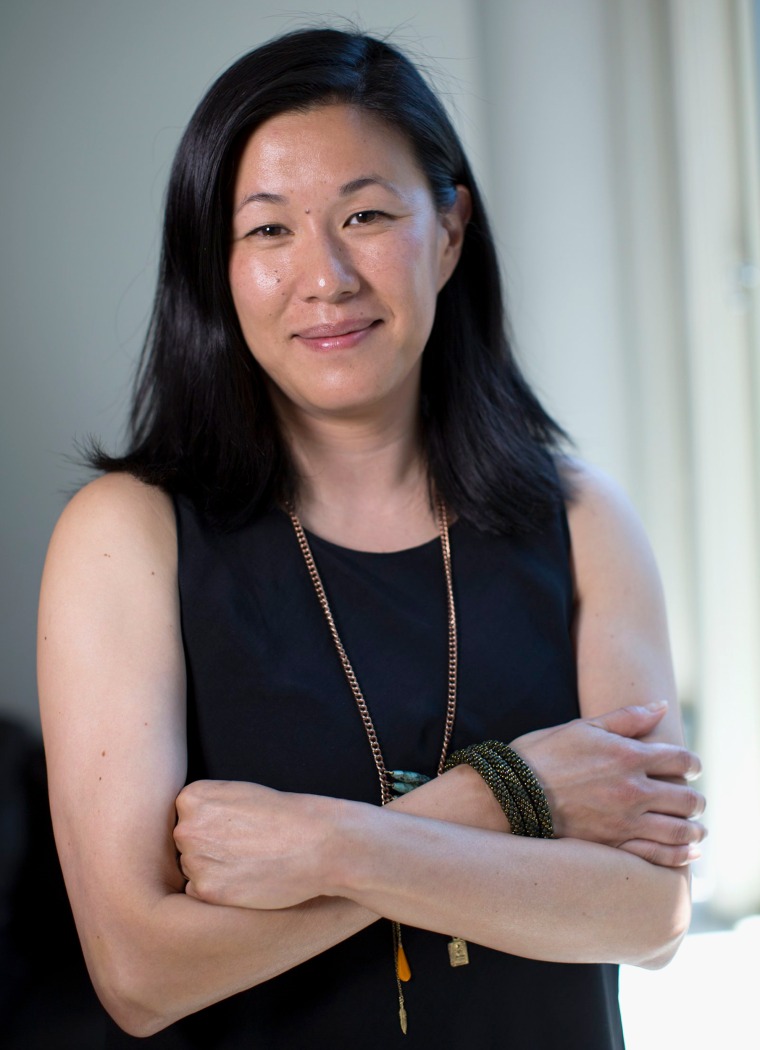 Like NBC Asian America on Facebook and follow us on Twitter.
MORE 'CHANGEMAKER' PROFILES: