The face of the environmental movement in the United States didn't much resemble Rhea Suh when she first joined the William and Flora Hewlett Foundation in 1998. That much was clear when, around that time, she attended an environmental conference of grantmakers in Houston, Texas. Suh noticed something startling as she stood in a hotel ballroom filled with 500 people: she was one of two, maybe three, people of color.
"I was so struck by the lack of diversity at that conference that I began to speak out -- and quite vocally," said Suh, a Korean American who from 2009 to 2014 served as assistant secretary of policy, management and budget for the United States Department of the Interior.
But in January, the environmental movement grew a little more diverse when the National Resources Defense Council, an environmental non-profit founded in 1970, appointed Suh as its third president in the organization's 45-year history. It was a bold move, Suh admitted, since she was an outsider, not someone promoted up through the organization's ranks.
She was also the first Asian American -- and one of the first people of color -- to run a large environmental organization, Suh said.
"This movement has to change, has to be more diverse, and has to be more relevant to more Americans if we are really going to be successful with the things we are fighting for," Suh, 45, told NBC News.
Suh's interest in the environment traces back to her childhood in Boulder, Colorado, where she was born and raised. The daughter of Korean immigrants who came to the United States to study after the Korean War, Suh lived the quintessential American life. There were brownies and girl scout meetings, camping and touring of national parks, fishing in lakes and rivers with her family. The natural world, she said, was her playground.
"I think it instilled a real lifelong passion for the environment for these places, and an urge to ensure that these places are protected for future generations, including my daughter who is now four," Suh said.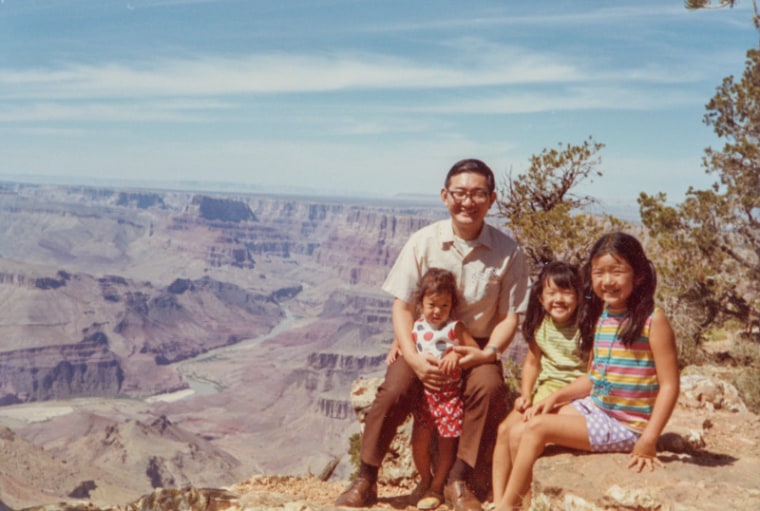 Early on, when Suh thought about studying environmental science, her parents were hoping she might parlay that interest into a medical school degree, she said. "My parents were immigrants, and I think they were just trying to encourage me to go into a field that had a very defined career path," Suh said, "that provided me the kind of economic security that was important."
Suh, however, never went to medical school. Instead, while attending Barnard College, where she majored in environmental science and minored in education, Suh student taught earth science for one year at Stuyvesant High School, a prestigious specialized public school in Manhattan. Then after graduating in 1992, she moved to South Korea for a year, teaching English as a Fulbright scholar.
"Ultimately, my parents were very supportive of all the decisions I made, which really helped me go off, in some ways, the beaten path," Suh said.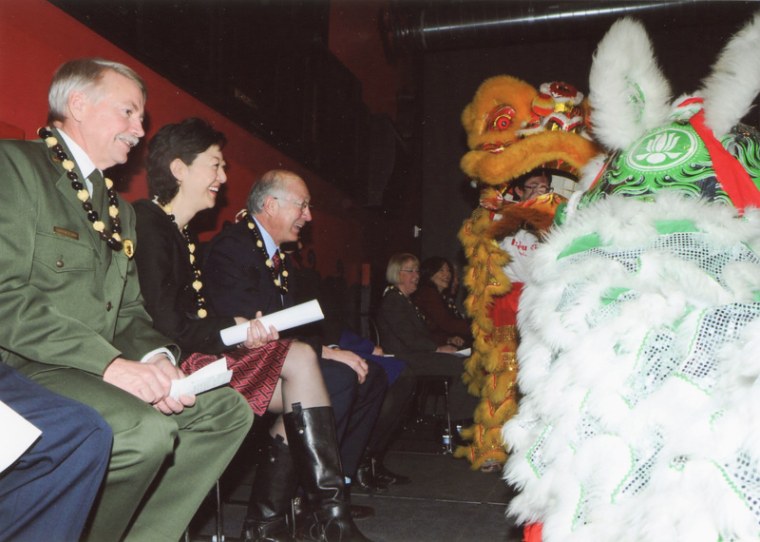 That support helped propel Suh on a career trajectory, beginning in 1993, that for more than two decades took her through jobs in both the public and private sectors. She worked for former U.S. Senator Ben Nighthorse Campbell of Colorado, as a senior legislative assistant, and for the Department of Interior, as assistant secretary of policy, management and budget. She held positions with the William and Flora Hewlett Foundation and The David and Lucile Packard Foundation, two grant-awarding private foundations.
In 1998, Suh also earned a master's of education, administration, planning and social policy from Harvard University.
Throughout her career, Suh worked on many environmental causes, including land and water conservation, as well as global issues related to climate change and energy, she said. But despite her experience, when President Barack Obama nominated Suh in 2013 to serve as assistant secretary for fish, wildlife and parks at the Department of the Interior, Republican opposition was fierce.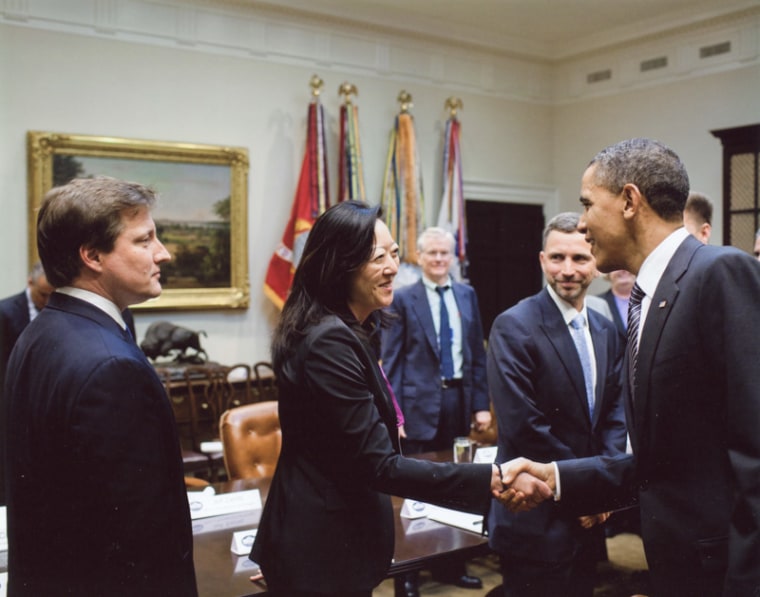 A March 26, 2014, editorial in the Wall Street Journal outlined the case for Republicans. It criticized Suh for working at private foundations that opposed fossil fuels, and it also said that if Suh were confirmed, the position "would give her control over endangered-species listings, meaning she could block vast amounts of public and private land from oil and gas drilling."
"I think it's fair to say the opposition to me was not only related to things I had said in my past," Suh said, "but it was also related very much to the very, very incendiary nature of the Endangered Species Act."
"I don't think there was anything in the tenure of actually working for the government that they opposed," she added. "It was just stuff that I had done literally eight or nine years prior that they had felt was inappropriate for an assistant secretary in charge of conservation, which was always a little puzzling to me."
Suh's nomination was never brought to a full-floor vote, so she ultimately decided to withdraw, she said. In the fall of 2014, Suh left her position as assistant secretary of policy, management and budget.
Having served as NRDC president for more than a half-year now, Suh said she is proud of her organization's many accomplishments. One she mentioned was working to encourage Foster Farms, a large producer of chicken in California, to phase out antibiotics from its production. In May, Foster Farms removed "antibiotics deemed critical to human medicine," according to the Wall Street Journal.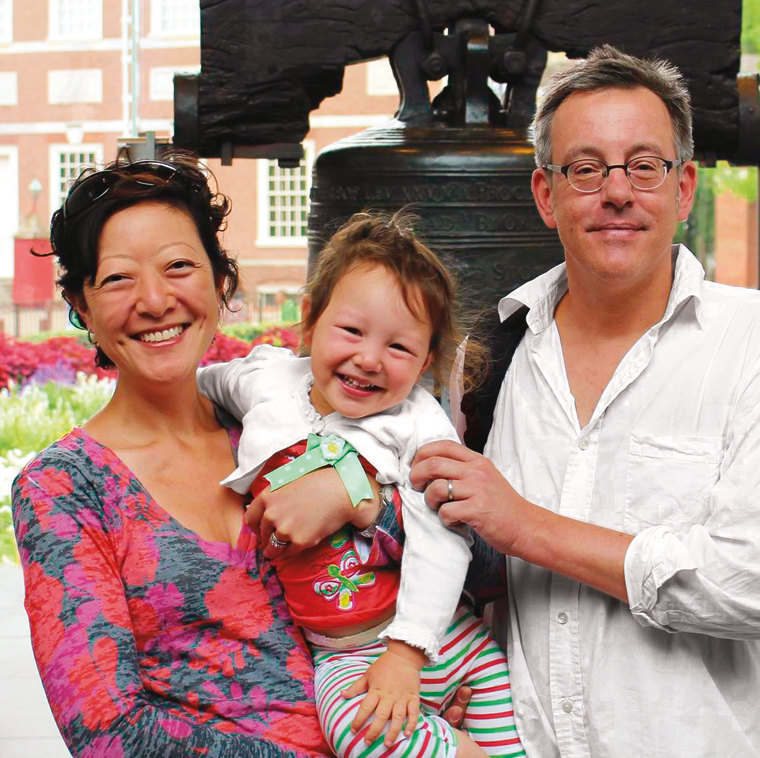 Bringing more diversity to the environmental movement, however, still remains a challenge, Suh said. When she was first starting out, people would tell her she would go only so far because she "didn't look the part." Working on public land issues in the west, for instance, was the domain of guys in cowboy boots, who smoked cigars at the end of the night, she said.
She nonetheless chiseled out a space in that world, building up her credibility and reputation in communities and with environmental organizations. In short, Suh ignored the naysayers.
"Through all the trials and tribulations, my parents really ingrained in us that we could really be whatever we wanted to be," said Suh, the youngest of three daughters, "and that we shouldn't let anyone tell us otherwise."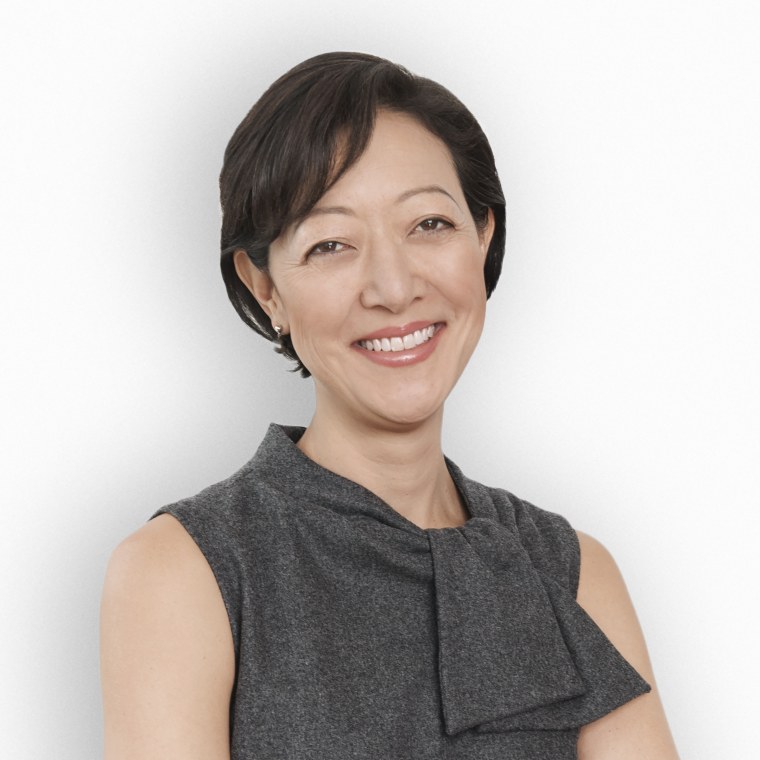 Like NBC Asian America on Facebook and follow us on Twitter.