When some Asian Americans were upset their kids didn't get into Harvard, they joined a coalition and filed complaints with the federal government over the use of "holistic admissions."
Holistic admissions have evolved as legitimate justification for denying or granting admission, as long as results are not driven by quotas. And while programs have withstood legal challenges to date, they remain under attack for perceived bias.
Related: Coalition Sues Harvard Over Alleged Admission Racial Quotas
Sara Harberson, a former associate dean of admissions at the University of Pennsylvania and the former dean of admissions and financial aid at Franklin and Marshall College recently offered an insider's view on the process, and her take on holistic admissions.
"I'm convinced that empirical benchmarks can't be the only thing that matters in college admissions," Harberson shared in an opinion piece published in the Los Angeles Times. "Holistic admissions can be truly glorious to watch in action. To see an admissions committee admit a student for the story and background he or she brings is exactly what America, education and opportunity are all about."
But Harberson shed some light on the mysterious admissions process by saying the real problem may be in colleges' use of "tags." Harberson called tags "the golden ticket" for applying to an elite school as they identify the student as a priority -- children of alums, athletes, or simply well-connected.
"The lack of a tag can hinder an otherwise strong, high-achieving student; Asian American students typically don't have these tags," Harberson wrote. "Asian Americans are rarely children of alumni at the Ivies, for example. There aren't as many recruited athletes coming from the Asian American applicant pool. Nor are they typically earmarked as 'actual' or 'potential' donors. They simply don't have long-standing connections to these institutions…In all my years in college admissions, I never received a phone call or a visit from a well-connected politician, chief executive or other leader to advocate for an Asian American student."
Her solution: more transparency, including disclosure of all tags for admitted students.
In addition, Harberson says all colleges adopt what some are already doing: publishing the demographics of applicants and percentages admitted.
"Better yet, schools should also break down their admits' high school GPAs and test scores by race and ethnicity," Harberson wrote. "Knowing acceptance rates by identifiable characteristics can reveal institutional tendencies, if not outright biases; it can push schools to better justify their practices, and it would give applicants a look at which schools offer them the best opportunities."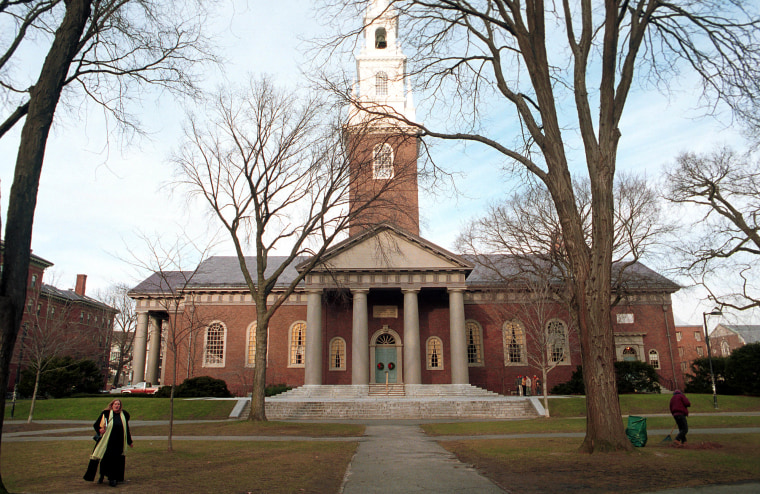 Like NBC Asian America on Facebook and follow us on Twitter.