Ronnie Cho has worked on political campaigns for much of his life, but he never found the right moment to run for office himself.
That changed in January when his former boss, President Barack Obama, delivered a farewell speech to the nation from Chicago. Cho, 34, was among those invited to attend.
"If you're disappointed by your elected officials, grab a clipboard, get some signatures, and run for office yourself," Cho recalled the president saying.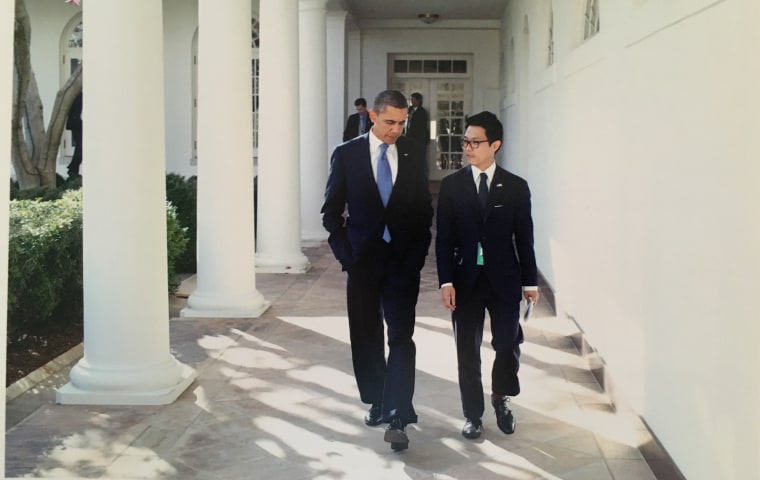 That night, it was as if Obama was speaking directly to him, Cho told NBC News.
"That was the moment I decided, you know what, I'm gonna go for it," he said.
Cho is one of a handful of candidates vying for New York City Councilwoman Rosie Mendez's Manhattan seat. Mendez, a Democrat whose district extends from East 35 Street to the Lower East Side, is unable to run again because of term limits.
The son of immigrants from South Korea, Cho would be one of the first Korean Americans to ever serve on New York's City Council if he pulls off a win this fall. Councilman Corey Johnson, whose grandmother was Korean, identifies as Irish-Korean-American.
That, Cho said, would be "tremendous." But he added, "I just want to be the best council member in this district."
Cho moved to Manhattan in 2014 after serving three years as Obama's associate director of public engagement. Cho left that post, where he worked as liaison to young people, to become MTV's vice president of public affairs, he said.
For now, Cho is still at MTV but plans to leave soon to focus entirely on his campaign, he said.
"I'm all in," Cho said. "There's no safety net for me."
Cho described the council district he hopes to represent as diverse in many ways: geographically, architecturally, ethnically, and socio-economically. Good schools and affordable housing, as well as protecting small businesses from soaring rents, are among the issues that matter most to residents, Cho said.
Before taking on the MTV role, Cho said he considered running for Congress in Arizona, the state where he was raised. But his heart convinced him otherwise.
Cho, who is from Phoenix, fell in love with New York City the first time he visited at the age of 10 or 11, he said. And he also got a taste of life in the East Village when he worked for a year at The Daily Beast between 2010 and 2011.
"That's when I knew this was where I wanted to be," Cho said.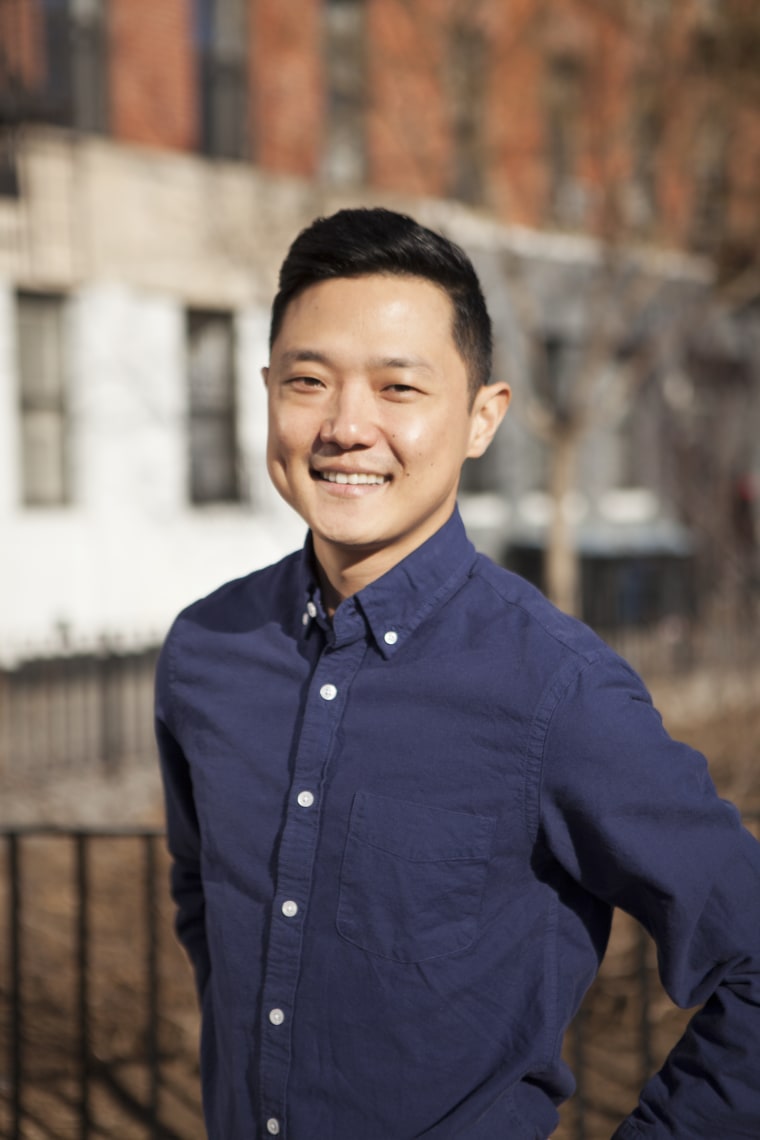 Cho considers himself an outsider compared to some candidates who came up through the ranks of City Hall or once worked for councilmembers. But he does know a thing or two about running a campaign.
Cho's foray into politics came in 1996 as a junior high school student collecting signatures in Arizona to get former President Bill Clinton on the ballot, he said. Later, he campaigned for former Arizona Gov. Janet Napolitano, who became Obama's Homeland Security secretary, and former Secretary of State John Kerry, when he ran for president in 2004.
Then came Obama.
Cho's work in helping America's first black president clinch the Iowa Democratic caucus in 2008 figured prominently in the HBO documentary "By The People: The Election of Barack Obama." After Iowa, Cho was tasked with running Obama's entire field program in Maine.
"And we won," he said. "It was one of the most amazing days of my life."
Cho went on to gain government experience in the early years of the Obama administration, working at the Federal Communications Commission and as associate director of Homeland Security's Office of Legislative Affairs.
As for his City Council campaign team, Cho described it as lean. So far, he has a manager, pollster, and some consultants. As of Friday, Cho had raised close to $26,000, according to the New York City Campaign Finance Board. Cho said he announced his candidacy just five days before the financial reporting deadline.
Cho added that he hadn't had a chance yet to speak with Obama about his bid for City Council.
Asian Americans and Pacific Islanders already serving on the local, state, and federal levels of government have long said more needs to be done to encourage AAPIs to run for office, a point with which Cho agrees.
Currently, New York state counts all of five Asian Americans as elected officials: two in the City Council, two in the state Assembly, and one in Congress. Around 9 percent of New York residents identify as Asian, according to the Census.
"If I was a kid and I knew that someone that looked like me could possibly one day work at the White House, or work at MTV, or be a public servant and live in New York City, that would've meant something to me," Cho said. "It would've made me feel like there are bigger things that I can dream up."
Follow NBC Asian America on Facebook, Twitter, Instagram and Tumblr.