Scholars plan to commemorate the 40th anniversary of Lau v Nichols -- the landmark civil rights case that created the legal basis for bilingual education -- by going back to the place it all began: San Francisco.
Participants at A National Conference on the Rights of Linguistic Minorities this weekend will discuss the legacy, relevance, and significance of the ruling.
"For the first time in the history of the U.S.," said UC Berkeley Professor Ling-chi Wang, "The Supreme Court recognized the rights of linguistic minorities in public education and, by extension, in other vital public services for people with different needs across the country."
The case was filed on behalf of over 3000 Chinese-speaking students then enrolled in the San Francisco Unified School District. In a unanimous decision, the U.S. Supreme Court ruled, "There is no equality of treatment merely by providing students with the same facilities, textbooks, teachers, and curriculum; for students who do not understand English are effectively foreclosed from any meaningful education."
That decision paved the way for how American public institutions provide services to people with different needs, impacting voting rights, public services, and resources for the disabled.
Today, language access is still an issue for the Asian American Pacific Islander community. According to Center for American Progress and AAPI Data, 35% of Asian Americans and 14% of Native Hawaiians and Pacific Islanders are Limited English Proficient.
According to the US Department of Education, English Language Learners comprise 9.1 percent or an estimated 4.4 million students in the public schools.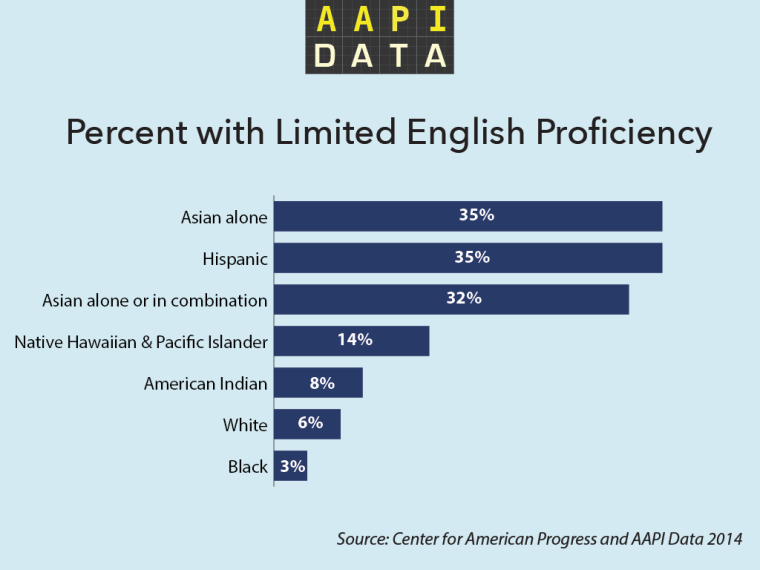 IN-DEPTH
SOCIAL