Penguin Books has added four books by Asian American authors to its Penguin Classics imprint of literature in honor of Asian Pacific American Heritage Month.
The titles added are "The Hanging on Union Square" by H.T. Tsiang, "East Goes West" by Younghill Kang, "No-No Boy" by John Okada, and "America is in the Heart" by Carlos Bulosan. The books are slated for release May 21.
The new editions, which include forewords and afterwords by contemporary writers, join Amy Tan's "The Joy Luck Club" — which was previously named a Penguin Classic and had a 30th anniversary special edition released this year — in addition to "The Martyred" by Richard E. Kim and "Doveglion" by José García Villa, as Penguin Classics.
John Siciliano, an editor at the imprint, said he's always had an interest in bringing in more books from authors of different backgrounds to Penguin Classics, but the need felt more pressing after the 2016 election.
Penguin released a series of six books during last year's Black History Month; Siciliano said the response then was tremendous.
"I redoubled my efforts in this area and wanted to turn next to the Asian American experience," Siciliano said. "Asian Pacific American Heritage Month seemed like the right moment to roll these out."
"And of course, 'Crazy Rich Asians' came out in theaters and that just spoke to our enthusiasm and reinforced our thinking that this is the right moment," he added.
NBC Asian America spoke with the contributors who annotated these editions about their history and the importance of Tsiang, Kang, Okada and Bulosan.
"The Hanging on Union Square" by H.T. Tsiang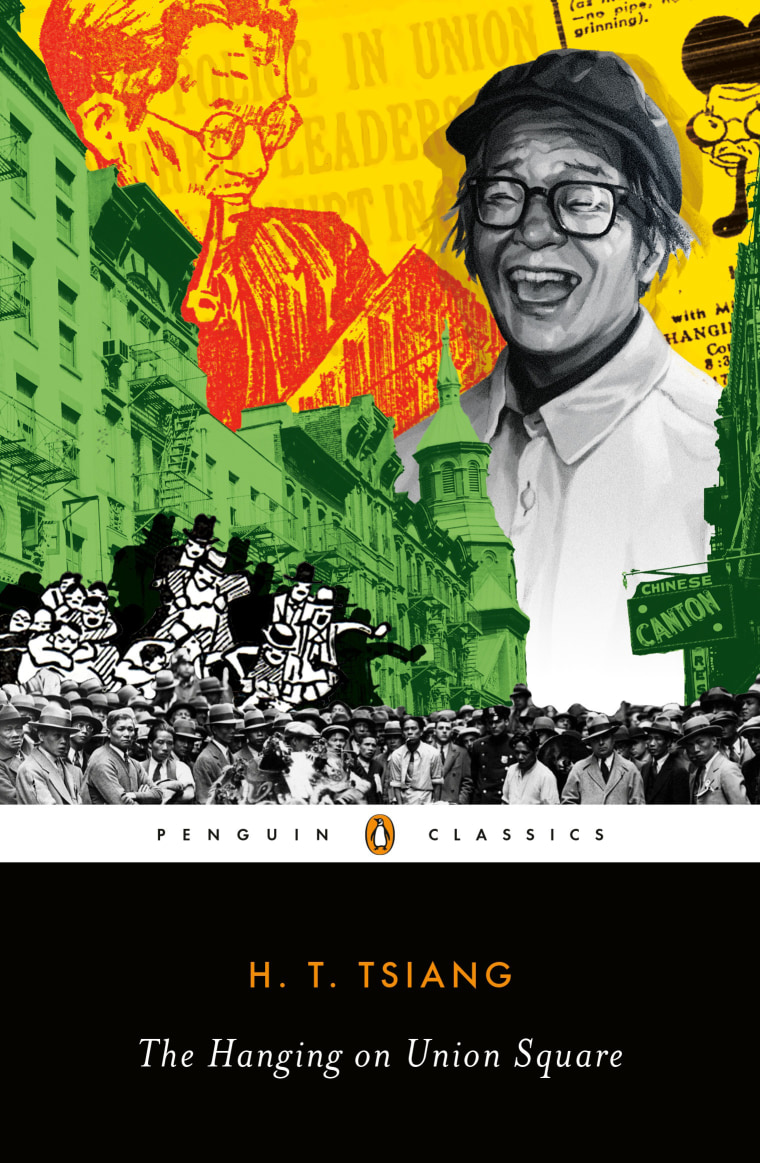 Originally self-published in 1935, "The Hanging on Union Square" by Chinese American author H.T. Tsiang follows an unemployed young man in New York City who goes by the name of "Mr. Nut."
Mr. Nut spends his day sitting in a cafeteria observing his surroundings and daydreaming of being rich. He eventually becomes a radical activist criticizing the social stratification in the streets of Greenwich Village.
Floyd Cheung, a professor of English language and literature and American studies at Smith College, wrote the afterword and notes for the Penguin Classics edition. He said his interest in Tsiang's work stemmed from his desire to have more Asian American literature taught in schools and colleges.
As a student, Cheung researched republishing efforts of older Asian American books after his idea to do an independent study on Asian American literature was rejected by an academic adviser.
"H.T. Tsiang was one of the people who was the most ignored at the time and the most exciting as a writer," Cheung said.
"I totally understand why he was overlooked, because he self-published most of his works and they didn't necessarily fit into generic conventions," he added. "His works were resistant, but not in the way that was legible to contemporary critics, so I made it my mission to bring them back."
Cheung noted that the 1930s were a period of "incredible activism," and he's glad that at least one Chinese American voice is represented from the time period.
"Tsiang was interested in what was rotten in the world and asked questions like 'what's wrong with capitalism?' and 'The Hanging on Union Square' is the answer to those kind of questions," Cheung said.
"East Goes West" by Younghill Kang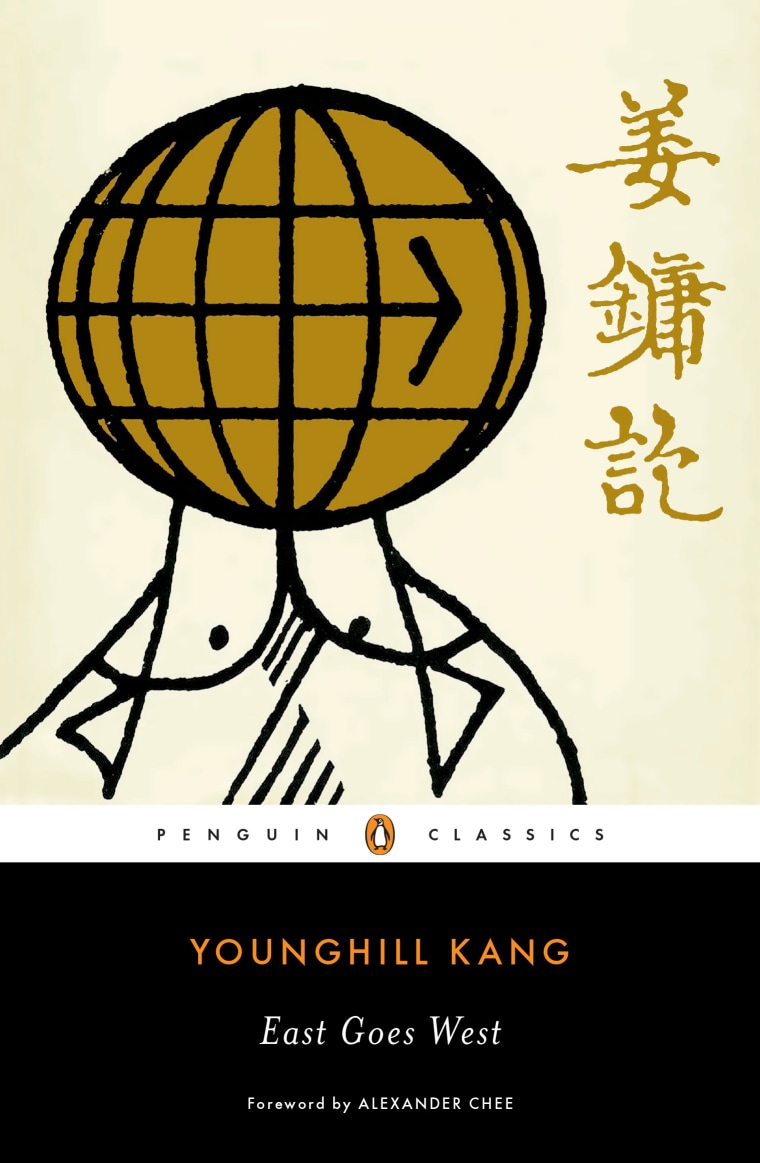 "East Goes West," originally published in 1937, follows Korean immigrant Chungpa Han, who flees to New York in the 1920s after his home country is occupied by the Japanese.
With only four dollars and a suitcase full of Shakespeare to his name, Han struggles to support his studies and picks up odd jobs as a traveling salesman, domestic worker and farmer. In the process, he observes the idealism, greed and shifting values of industrialization in 20th century America. In the process, he says he observed the idealism, greed and shifting values of industrialization in 20th century America.
Alexander Chee, author of "The Queen of the Night" and other novels, wrote the foreword for this edition. He said he felt both love and anger when he discovered Kang's writing: He loves that the book exists, but was angry he didn't know about it when he was younger.
Chee, who is multiracial, said he was moved by a particular moment at the beginning of the book when Han has a brief encounter with a half Japanese, half Jewish boy while passing through Maine.
"He's barely in the paragraph, but I remember the shock I had and asking myself 'Who was that? Was that someone the author actually met?' and it was evidence of me before me," Chee said.
One of the main things Chee appreciates about the book is how frank and honest Kang is in his writing and how the novel is unafraid of dealing with topics such as white supremacy.
"Everyone who helps him in the book are Asian American or African American, and they're all very explicit about how this is what we have to deal with," he said. "And he has some complicated reactions to that as a way to survive."
Chee said he hopes people who read this will imagine what it's like to be the first of their kind.
"There were other Korean American immigrants who were writing back then as well, but this is the first novel about us, and so, it has this incredible power as a result, and it's been interesting for me to think about ways in which I have learned to think about my identity and how to write about it," he said.
"No-No Boy" by John Okada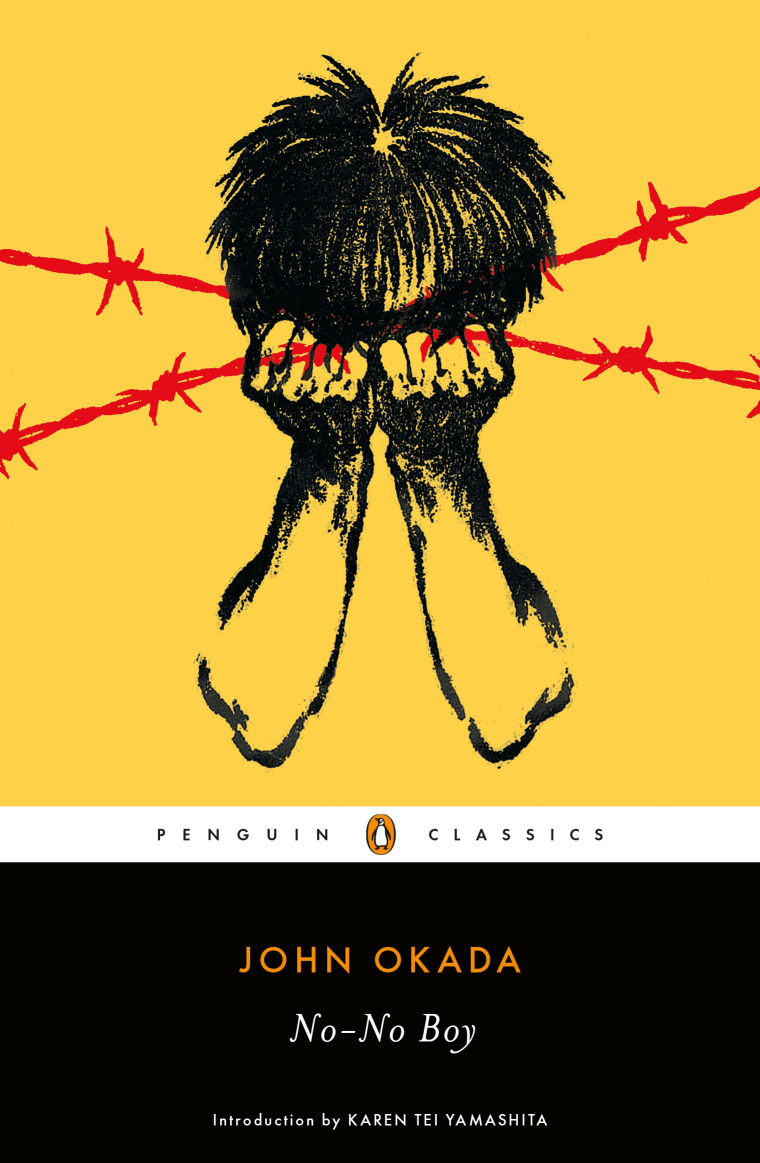 Published in 1957, "No-No Boy" was the only published book of Japanese American writer John Okada. The novel takes place in 1946 Seattle and tells the story of Ichiro Yamada and the aftermath of the incarceration of Japanese Americans during World War Il.
After returning from two years in federal prison after refusing to fight for the United States against Japan, Yamada faces ostracism from the Japanese American community. While he maintains some friendships, Ichiro struggles to figure out his future.
Karen Tei Yamashita, a literature professor at the University of California, Santa Cruz, wrote the introduction for the book and noted that "No No" referred to a loyalty questionnaire that all Japanese Americans in incarceration camps had to answer.
Two questions in particular, she said, asked whether one would give up their loyalty to Japan and if one would serve in the military. The questions were terrifying to many because they weren't sure what the consequences would be if they answered a specific way, Yamashita said.
"It was a very difficult time that split the community," she said. "The folks who answered 'No no' to those questions were put in Tule Lake, which was a segregation center for the so-called disloyal people."
Yamashita said the book is the first of its kind in the sense that no one had addressed the aftermath and effects of incarceration camps. But the book didn't get a lot of recognition when it was first published since many Japanese Americans were ashamed by it and were worried about risks it could create for the community, she added.
Yamashita said it wasn't until four young Asian American writers — Jeffrey Chan, Frank Chin, Lawson Fusao Inada and Shawn Wong of Combined Asian American Resources Project — discovered the book and republished it in the 1970s that it started to get more attention. What was tragic, Yamashita said, is that when the young men tried to find Okada, they learned he passed away in 1971 and didn't get to see the impact his work had in later years.
"The book stimulated a new respect for writers who had come and were not as well known, so I think that in itself is very important for encouraging another generation of writers to continue their work," Yamashita said.
She added that while reading Okada's book and writing the introduction, she learned a lot about its meaning and herself.
"It was a tragic and traumatic event for my family and that generation," she said. "I didn't have a sense of it because my parents always were saying 'It's over. That was a long time ago.' I think a lot of people are trying to forget it, but Okada writes in a way that is very close and makes it seem like you're in the present."
"America is in the Heart" by Carlos Bulosan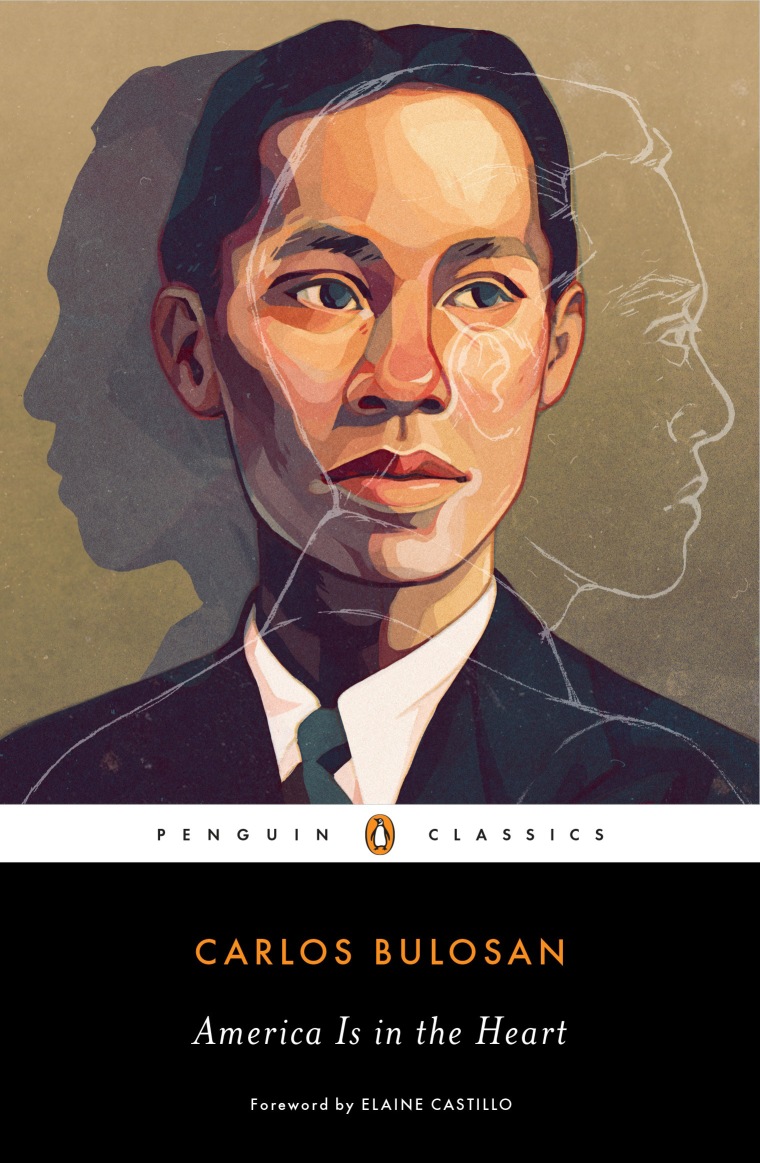 In 1943, Carlos Bulosan published a memoir describing his youth in the Philippines, his journey to America and the hardships he faced as a laborer following the harvest trail in the rural West.
Elaine Castillo, author "America is Not in the Heart" — a riff on the title of Bulosan's memoir — wrote the foreword for this edition. She said while Bulosan's book is fairly well-known in the Filipino American community, she feels that it is underread by the general public. Castillo added that when she first read the book, she felt like it was something that could've come from her grandmother's own stories.
"In the book, Bulosan focuses and describes the rural poor of the Philippines and the provinces where his mother grew up, which is also where my mom is from," Castillo said. "I'd never seen people whose lives and economic backgrounds mirrored people in my own family."
She said the book covers a wide breadth of topics that are still timely today, including immigration, police brutality and white supremacy.
"What I find interesting is the intersection of immigration," Castillo said. "There are complications, solidarities and tensions that he doesn't shy away from talking about."
Castillo added that that period of Asian American history is still not discussed and that oftentimes, stories center on middle class or mostly East Asian American communities and less on Southeast Asian working, poor communities such as the Filipino, Cambodian, Indonesian and Laotian communities.
"To not know about Filipino history and the history of Filipinos in America is really not to know about American history at all," she said. "And ultimately, the imperial history and the crucial things that went into the American statecraft as we know it as today."
Follow NBC Asian America on Facebook, Twitter, Instagram and Tumblr.