Priscilla Ouchida is the Executive Director for the Japanese American Citizens League. She was appointed in 2012, and is the first female to serve in the position. Ouchida, 63, works in Washington, D.C., and lives in Arlington, Virginia and Sacramento, California. She sits on the Executive Board of the Leadership Conference on Civil and Human Rights, and on the Executive Committee for the National Coalition of Asian Pacific Americans (NCAPA). This is her Thanksgiving story.
Every Thanksgiving morning starts out with a tense competition of who will be the first to wish "Happy Gobble Gobble Day!". I steel myself before answering the phone, take a deep breath, and yell the greeting in the hopes I will be the first to say it. My sister Judy, who can fire the four words with machine-gun precision, usually beats me to the punch. My brother Alan has taken the evasive strategy of not answering the phone and calling in the afternoon when we have relaxed and let down our guard.
This tradition was started decades ago by my Auntie Janet, a Nisei or second generation Japanese American. Although she died a few years ago, her fourth generation grandnieces and grandnephews are still playing the Turkey Day game.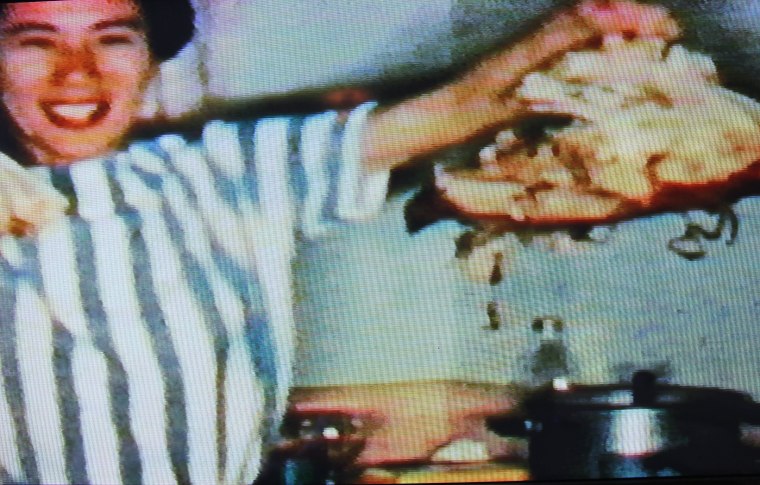 Thanksgiving was a non-holiday for my Nisei parents. Their immigrant parents observed New Year's Day, but did not have a taste for turkey. My mother prepared her first Thanksgiving dinner as a newlywed bride in 1950 in Sacramento, California. Having no firsthand template for a Thanksgiving meal, she created a Norman Rockwell-esque event, replete with her husband carving a browned turkey at the head of the table set with homemade cranberries, corn, and mashed potatoes.
By 1960, the holiday had grown to a massive potluck with three stuffed turkeys feeding three dozen members of the Nishio family. What a glorious feast! Auntie Masako's exquisite biscuits, affectionately called doorknobs, and Cousin Tamami's banana cream pie. Japanese dishes infiltrated the normal American fare – daikon tsukemono, inari sushi, and my mother's watercress tofu salad.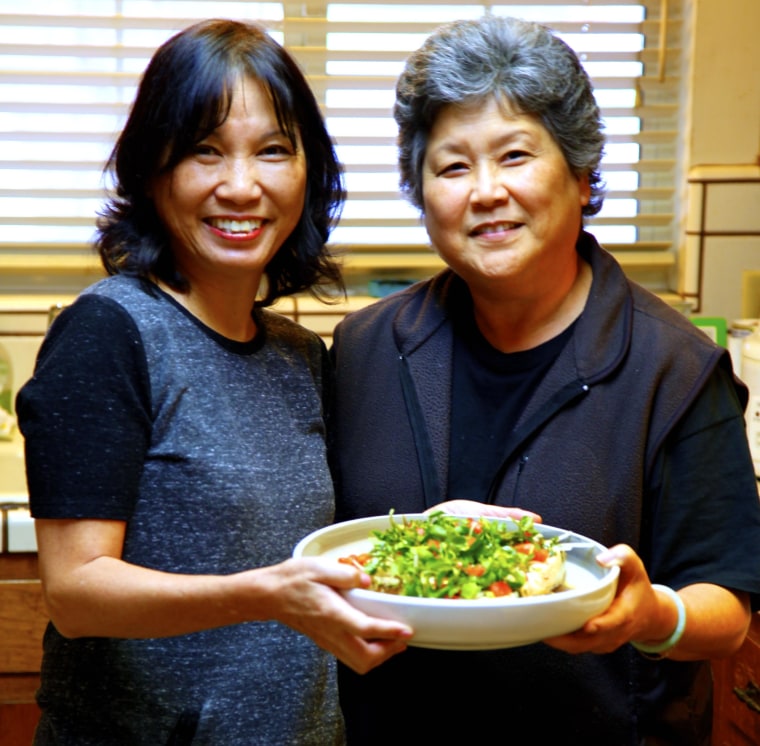 The Nishio Thanksgiving evolved, but retained its American character. It was important to my family to showcase this most American of holidays – after their World War II incarceration, there was a focus on their American credentials. The dinners were recorded on 8mm film by my father, and the youthful, smiling faces of relatives now gone continue to flicker on the screen. We still use my mother's recipes for roast turkey, turkey stuffing, and candied sweet potatoes. In a precious treasure box of her handwritten recipe cards are instructions for her watercress tofu salad.
There are many variations on watercress tofu salad, just as there are many types of turkey stuffing. An example of Japanese-American fusion, the salad had its roots in Hawaii. My father's family came from Kumamoto Prefecture in southern Japan where the cuisine has intense flavors. The salad developed by my mother reflected Dad's palate. Each forkful brings them back to us.
Grandma Bette's Watercress Tofu Salad
Ingredients:
2 Blocks Tofu
1 Tomato (peeled and diced)
½ pound bean sprouts (quickly parboiled)
1 can tuna in water (optional)
1 bunch watercress (chopped)
Heat:
¼ cup Salad Oil
¼ cup Sesame Oil
1 Clove Garlic
Remove garlic clove after cooking.
Mix in a jar:
2/3 cup Green Onions (chopped)
½ cup Soy Sauce
Shake well. Add cooked oil to mixture.
Drain tofu well, and slice in half. Pour some of the soy sauce mixture on the tofu. Lay other ingredients on top of the tofu. Pour rest of soy sauce mixture on top of salad. Serve immediately.