Mourners gathered in Manhattan's Chinatown Sunday to remember the life of Jiansheng Chen, a 60-year-old grandfather shot to death allegedly by a security guard in Virginia.
At least 100 of Jiansheng Chen's friends and family members attended the afternoon services at the Chinese Wah Lai Funeral Home on Mulberry Street. Among them were his wife, who lives in Brooklyn, his son and daughter, and his brothers and nephews.
RELATED: 60-Year-Old Grandfather Killed by Security Guard While Playing Pokemon Go: Lawyer
Wenren Chen, one of Chen's nephews, told NBC News his uncle was a kind and gentle man who was very social and enjoyed being with kids. One of the ways he engaged with his nieces, nephews, and grandchildren was by playing Pokemon Go, a GPS-based virtual reality game, the Chen family has said.
Wenren Chen said it was also why his uncle drove to the River Walk clubhouse in Chesapeake, Virginia, a popular Pokemon Go spot, the night of Jan. 26.
He said he was shocked when he learned from his father, Jiansheng Chen's younger brother, that his uncle had been shot five times and killed in the clubhouse parking lot while behind the wheel of his van.
That his death happened right before the Lunar New Year dampened what otherwise would've been a festive occasion, 26-year-old Wenren Chen said.
"And that was it," he continued. "That was the end of our New Year. We didn't do anything else."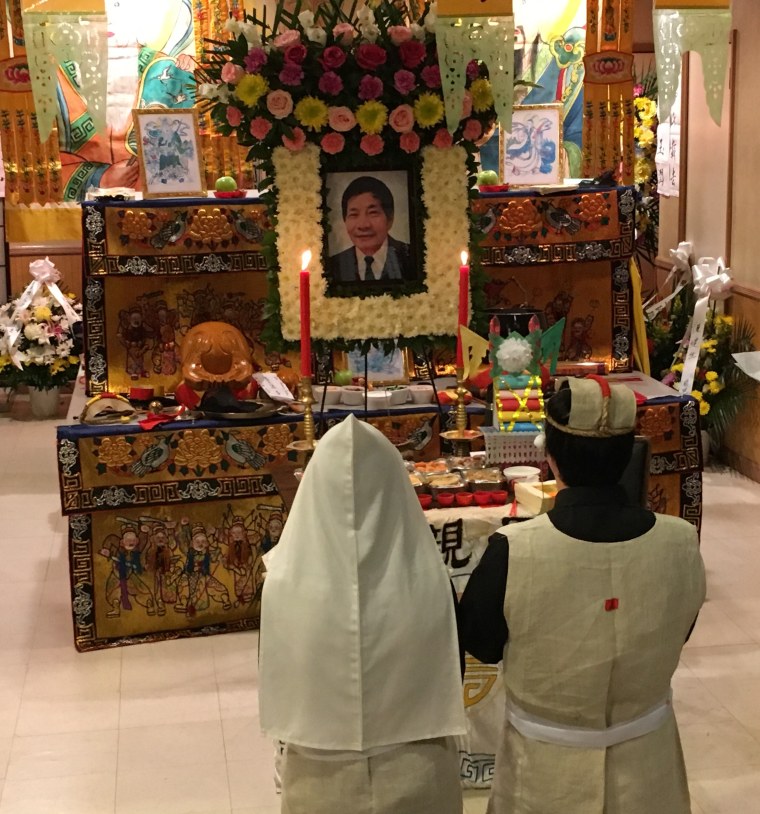 Three weeks after the shooting, authorities charged 21-year-old Johnathan Cromwell with second-degree murder and use of a firearm in the commission of murder, Commonwealth Attorney Nancy G. Parr said in a statement on Feb. 16.
Cromwell's employer, Citywide Protection Services, was the security company contracted to patrol the River Walk Community, which included the clubhouse. The homeowner's association ended its contract with Citywide Protection Services shortly after Cromwell's arrest.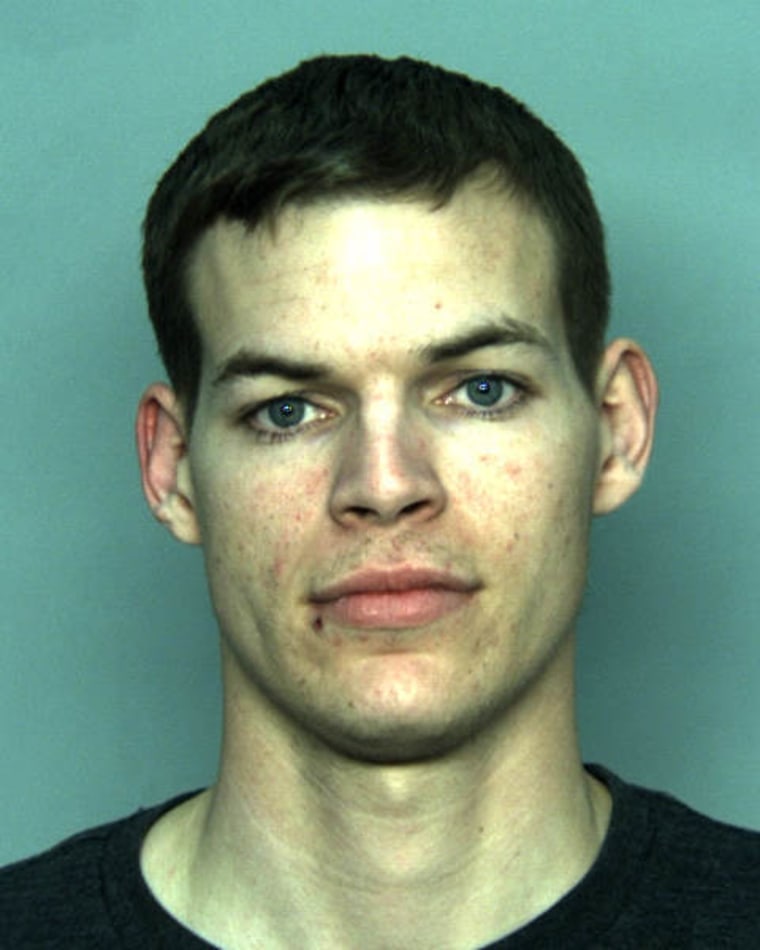 Charges against Cromwell were announced amid mounting pressure from Chinese-American organizations that circulated petitions calling for an arrest. They also followed a joint statement issued two days earlier by U.S. Rep. Grace Meng (D-NY) and two Virginia congressmen expressing concern over the circumstances surrounding Jiansheng Chen's death.
Parr said in the Feb. 16 statement that "the decision to pursue these criminal charges is based solely on the evidence collected pursuant to the investigation which began on January 26, 2017, by the Chesapeake Police Department."
On that night, Cromwell stopped his vehicle in front of Jiansheng Chen's, who then backed up and turned his van around to the entrance of the driveway, according to the statement.
Cromwell allegedly exited his car, said "stop," then opened fire, prosecutors said. Chen was hit four times in the upper left chest and once in the upper left arm.
RELATED: Politicians, Advocates Call for Answers in Fatal Shooting of Grandfather
Jiansheng Chen's son, Wenzhong, told reporters at the funeral parlor that he was shocked to get a call from his aunt about his father. Speaking in Mandarin, he said he drove about 30 minutes to the clubhouse from a Japanese restaurant where he works making sushi.
"I was nervous while I was driving," he said. "My entire body was shaking."
When he arrived after midnight, the scene was already cleared, except for reporters who lingered, according to Wenzhong Chen. The next time he saw his dad was at the funeral parlor, he said.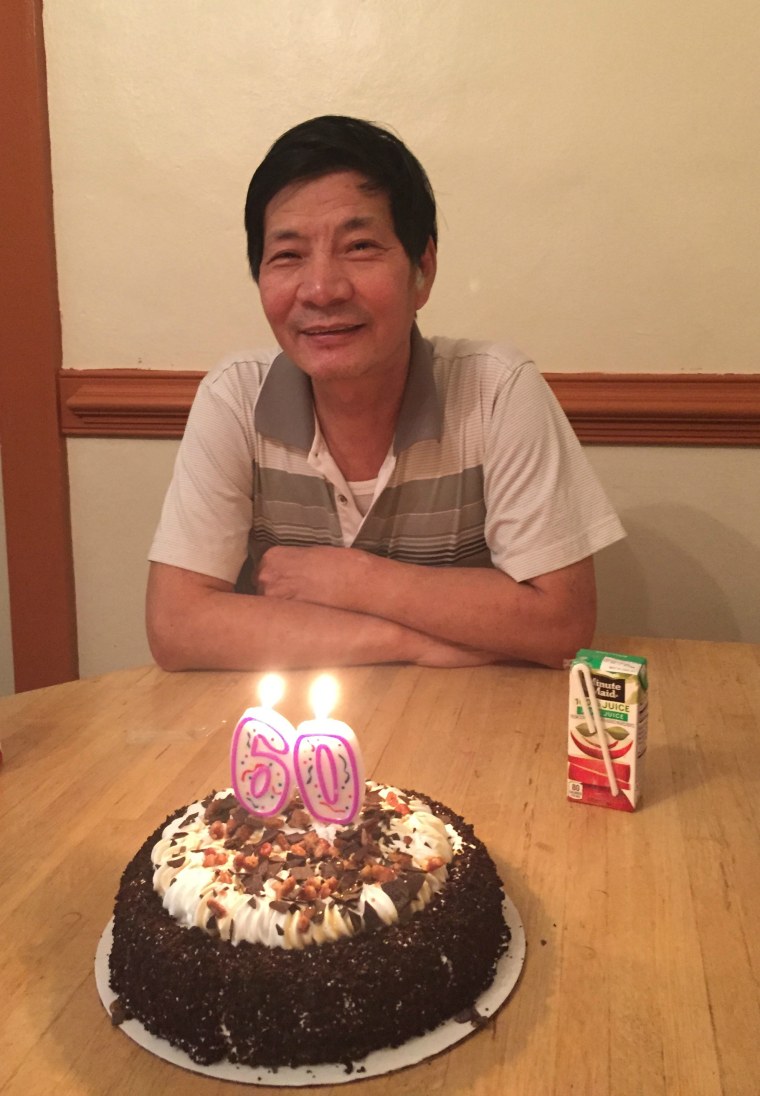 Family members paused Sunday to remember the many lives that Jiansheng Chen touched.
An immigrant from China and former restaurant owner, Jiansheng Chen always looked for opportunities to give back to the local Chinese-American community during his 28 years in the U.S., his nephew said. One way was to offer jobs to college students in need of work, Wenren Chen said.
His uncle never asked for anything in return, he said.
Some of those same students later became professors in the community, his nephew added.
"These are very active community members, and they all reach out to us and help us," Wenren Chen said.
As family and friends mourned Jiansheng Chen's death, they also voiced frustration that the Commonwealth's Attorney Office took three weeks to bring charges against Cromwell.
Wenren Chen, who lives in Virginia Beach, said police didn't reach out to the family during the investigation and said they were still waiting to hear from prosecutors.
"We still have a lot of stories from our side," he said. "We haven't talked to the media, we don't want to disrupt the justice system. We want to give that answer to the commonwealth attorney on what actually happened. But the police never contacted us. They never talked to us. They're only hearing one side of the story."
A voicemail left Sunday with a spokeswoman for the Chesapeake Police Department was not immediately returned. Parr told NBC News that she, the chief of the Chesapeake Police Department, and the lead detective on the case met with Jiansheng Chen's immediate family on Feb. 16.
Wenren Chen also countered claims made by Citywide Protection Services attorney Andrew Sacks. In a Feb. 1 statement, Sacks said Cromwell shot in self-defense after Jiansheng Chen allegedly drove his van at the security officer who tried to get out of the way. He repeated that version of events in a phone interview with NBC News Sunday night, saying a second off-duty security guard riding with Cromwell gave the same account.
"I certainly feel for his nephew and the family and their loss, but unfortunately Mr. Chen was the author of his own misfortune," Sacks said. "It was his actions, it was his aggression that put the security officer in fear of his life and required him to protect himself."
Wenren Chen called the self-defense claims "completely false" and said his uncle was not aggressive.
"So when anyone would say that he tried to run someone over, no one would believe that," he said. "There's no way that he would try to run [over] or harm anyone. That's not the person that we know him as."
Ten days before the shooting, Jiansheng Chen had been served a written notice barring him from the clubhouse parking area after sunset, Sacks said. Security officers issued it because Chen had been at the location after hours, a violation of community rules, Sacks said.
Jiansheng Chen also received a bar notice for another part of the community in 2015, Sacks said.
Under Virginia law, Sacks said it's a misdemeanor to go on someone's property without permission after being forbidden to do so. He added that armed security officers in Virginia have the power to detain and make arrests like police.
The River Walk Community Association maintains that its contract with Citywide Protection Services was for unarmed services, but Sacks has said it was for both armed and unarmed services and up to the company to decide which to provide.
Wenren Chen said his uncle received bar notices, but added "that's not the whole story." He said they know why his uncle was prohibited from the clubhouse area, but declined to elaborate further Sunday, saying the family wants the security company to provide the reason.
"What did we do and on what grounds [did they] bar us from the district?" he said, referring to the security company. "Was my uncle just kind enough to let it go or was it something that they just made up? We want that answer. If their story matches ours, we'll be happy to comply, but we just want an honest answer from them."
Sacks said the only reason Jiansheng Chen received bar notices was because he was on the property after hours.
The Chen family through an attorney has said Jiansheng Chen's command of English was very limited. Sacks, however, has said he didn't "have any information to indicate that the events in this case occurred because of a language barrier."
Cromwell, meanwhile, remains behind bars after being denied bond twice. A preliminary hearing was scheduled for April 26. His defense attorney did not immediately respond to a request for comment Sunday night.
Jiansheng Chen will be laid to rest Monday at a cemetery in New Jersey.
John S. Chan, of the Coalition of Asian-Americans for Civil Rights, told NBC News Sunday that the community will continue to fight for justice for the man they call "Grandpa Chen."
RELATED: Security Guard Charged in Death of Grandfather Denied Bond
Chan said the Asian-American community believes what happened to Jiansheng Chen was an injustice.
"Our hope is that everyone can exist in harmony," Chan said in Mandarin. "America is a country of immigrants. It's not about which race is what. It's about equality."
Follow NBC Asian America on Facebook, Twitter, Instagram and Tumblr.
This story has been updated with a comment from the Commonwealth's Attorney Nancy Parr.