The chef behind one of America's most popular Chinese food dishes has died.
Chef Peng Chang-kuei was 98 when he died on Nov. 30 from pneumonia, according to the Epoch Times.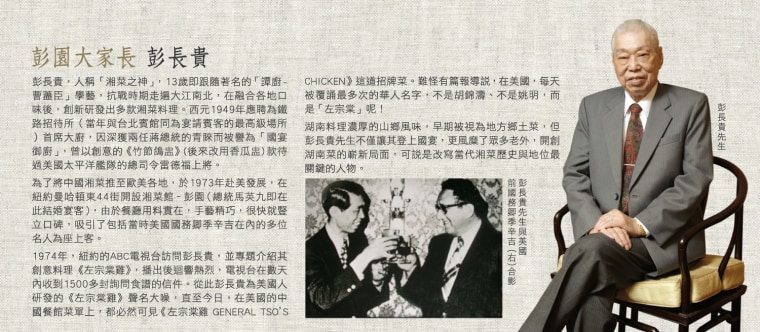 Peng first made General Tso's chicken in the 1950s, when he was working as a chef for the Taiwanese government, according to Taiwan Business Topics. When U.S. Navy Admiral Arthur W. Radford visited Taiwan in 1954 to lead a summit of high-ranking government officials, Peng decided to expand on the usual banquet menu. One of his innovations, a breaded and stir-fried chicken dish in a sweet and spicy sauce, was so popular that the chef was asked what it was called. On the spot, Peng coined "General Tso's Chicken," according to Taiwan Business Topics, after a celebrated war hero from Hunan, his home province.
RELATED: The Story Behind America's Obsession with General Tso's Chicken
Peng opened a restaurant in New York City in 1973, according to the New York Times, which was well-reviewed and counted officials from the United Nations as well as Secretary of State Henry Kissinger as regulars.
In the 80s, he returned to Taiwan, where he founded a Hunanese cuisine restaurant chain, Peng's Garden Hunan Restaurant.
Chef Peng and General Tso's Chicken have both been seen a recent surge in media interest.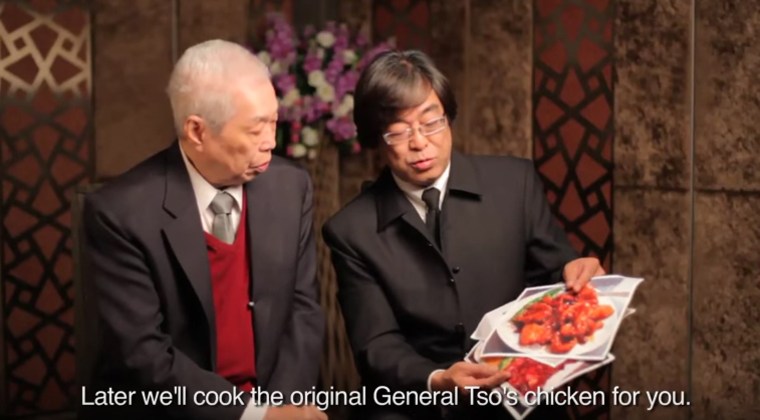 The chef was interviewed for a 2015 documentary called "The Search for General Tso," which investigated the origins behind the dish and its namesake, as well as its impact on Chinese-American cuisine. In the documentary, Peng dubbed the evolution of his chicken dish and its subsequent ubiquity "crazy nonsense."
American Chinese chain restaurant Panda Express also introduced the dish as an "American Chinese Original" when they added it to their menu earlier this year.
RELATED: Panda Express Celebrates 'Origin and Originality' With 'American Chinese' Campaign
"Dishes like General Tso's and orange chicken are the reasons why Chinese immigrant families in the U.S. were able to provide for their families," Panda Restaurant Group chief marketing officer Andrea Cherng told NBC News at the time. "The beauty of it now is that this American Chinese cuisine, instead of it being a means of survival for one family, can be celebrated as incredible entrepreneurship."
Follow NBC Asian America on Facebook, Twitter, Instagram, and Tumblr.