The life of George Takei has been the source material for a Broadway musical and museum exhibit, but next year, the actor and activist will take his story to a new frontier: graphic novels.
Takei, known for his social media following and role in the original "Star Trek" television series, will publish his first graphic novel with IDW Publishing, the company announced Friday.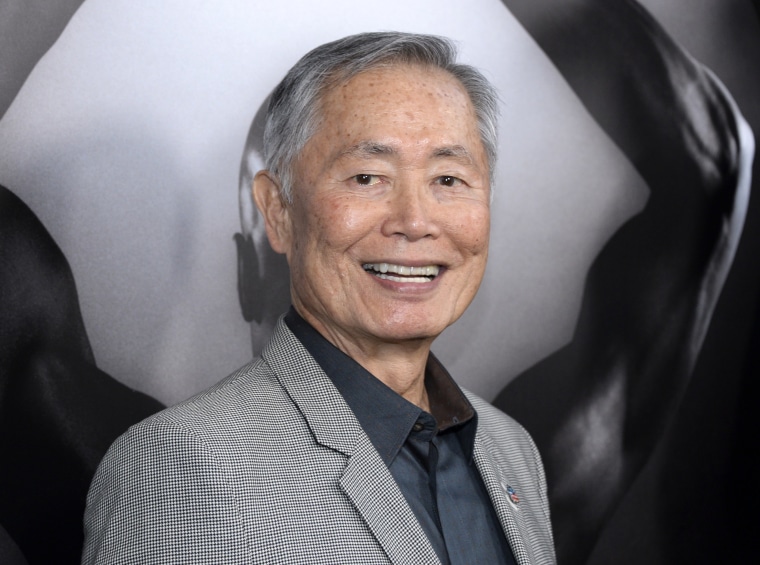 The novel, which has not been titled, will tell the story of Takei's life, beginning with his family's time in Japanese-American incarceration camps. It will also cover the aftermath of incarceration as well as his current activism.
RELATED: New Exhibit Explores the Many 'Frontiers' of George Takei's Life, Career
"I have spoken publicly on numerous occasions during my life on the unjust internment of Japanese Americans in my ongoing mission of spreading awareness of this disgraceful chapter of American history," Takei said in a statement. "I do this, and will continue to do so, in the hope that my personal experience can serve as a cautionary reminder of our past leaders' mistakes, and that as a society, we can learn from those transgressions and not repeat them."
While Takei has spoken about Japanese-American incarceration before and stared in the Broadway musical "Allegiance," which was loosely based on his life, he believes that the graphic novel can increase awareness about that period of history, especially among younger people.
RELATED: 'Allegiance' Brings Japanese-American Internment Story to Broadway
"We live in uncertain times, and if stories such as mine can inspire us to do better and encourage positive change, I want to share it with as many people as possible, no matter who they are, or where they come from," he said.
The novel is scheduled to be released in 2018.
Follow NBC Asian America on Facebook, Twitter, Instagram and Tumblr.