Victoria Manalo Draves and Sammy Lee were not only the first Asian Americans to win Olympic gold medals but also lifelong friends.
The divers' friendship began well before their triumphant turns at the 1948 London Olympics.
Manalo Draves grew up in San Francisco, the daughter of a Filpino father, Teofilo Manalo, and an English mother, Gertrude Taylor.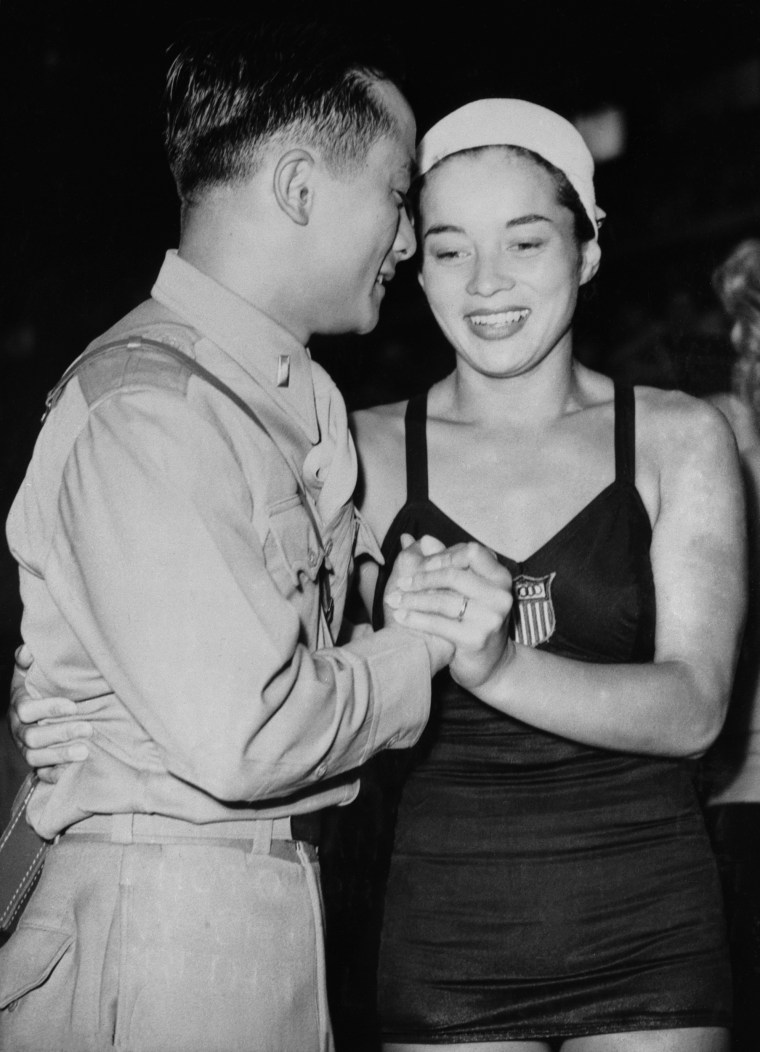 Interracial marriages were frowned upon in those days.
"When she was young, her mother would say to her and her two sisters, 'You guys look down at the ground, don't look up,'" David Lyle Draves, Manalo Draves' son, said. "They always had to walk and keep their heads down."
To add insult to injury, an early coach made Manalo Draves use her mother's maiden name, Taylor, in competitions, David Draves noted.
Meanwhile, Lee grew up in Los Angeles, the son of Korean immigrants.
Dr. Kathy Shon, Lee's niece, said that Lee was "limited to using the pool to practice on days for 'colored people.'"
Both Manalo Draves and Lee suffered the regular indignity of using a public pool one day and having the water drained the next day.
"This really hurt my mom," David Draves said. "She would actually go to a pool and compete and after she got done with the meet, they would empty the water out of the pool."
But brighter days were ahead for the young divers.
At the 1944 Amateur Athletic Union championships, Lee, 24, saw Manalo, 20, dive for the first time and befriended her. He also introduced Manalo to her future diving coach – and husband — Lyle Draves.
"Sammy talked to her about making a change in coaches. He felt that the coach she had at that time was not going to take her as far as her potential," David Draves said. "He was right."
"My dad's comment, when he first saw her dive was, 'She's got gold written all over her,'" David Draves added.
It was also Lyle Draves who put his foot down on which name that Manalo Draves would compete with. The younger Draves recalled, "My dad goes, 'I don't give a s----. You're Vicki Manalo and that's what you're going to go by. That's ridiculous.'"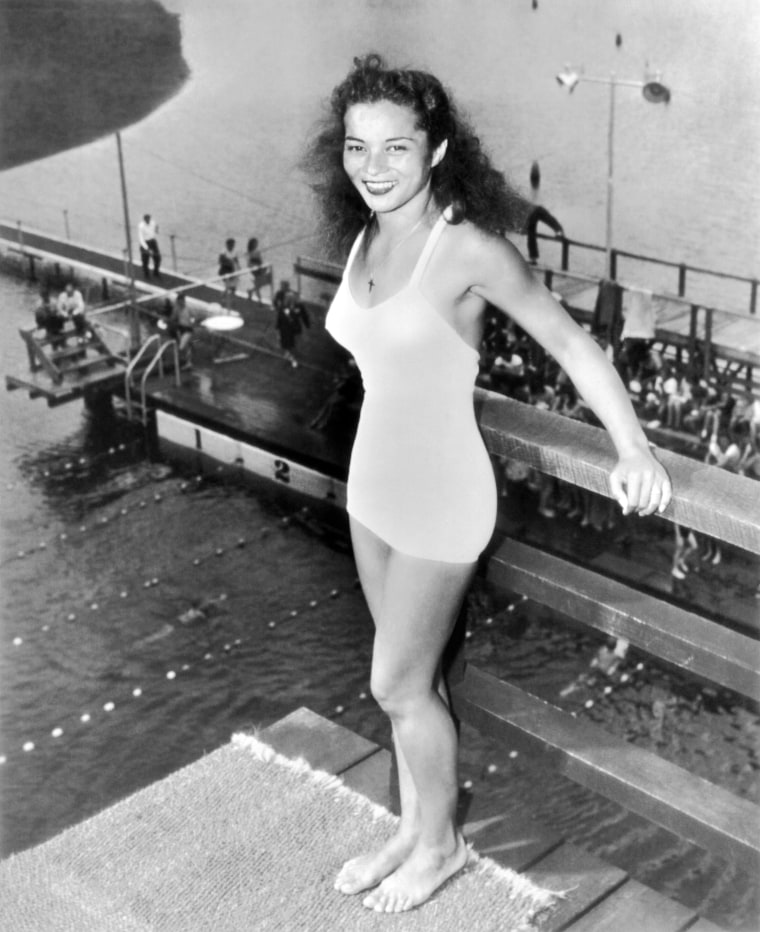 Two years later, Victoria Manalo and Lyle Draves married. Lee was the best man.
For Lee, the 1948 London Olympics was especially significant. Because of World War II, the 1944 Games were canceled, and these games could have been the then 28-year-old's last chance at gold.
As for Manalo Draves, she soaked in the atmosphere.
"One of the greatest moments she felt was walking in the opening and closing ceremonies, just walking with all the other athletes," her son said.
On Aug. 3, 1948, Manalo Draves became the first Asian American to wear an Olympic gold medal, winning the women's three-meter springboard.
"There's some great footage of when my mom was diving, Sammy would jump up and down and yell on the side," Draves laughed. "It was cute."
Two days later, Lee matched his friend's feat, taking gold in the men's 10-meter platform.
Lee recalled the joyous aftermath to the LA84 Foundation in a 1990 interview. "I tell everyone that's the second time in history man walked on water," he said. "And Vicki Draves comes up and she hugs me, and she's so happy. Everybody is crying, I'm crying."
Draves and Lee would go their separate ways after making history at the 1948 Olympics.
Draves turned professional, touring the world with Olympic swimmer and actor Buster Crabbe's "Aqua Parade" show. Lee set his sights on the 1952 Helsinki Olympics, where he would repeat as the men's 10-meter platform gold medalist.
Later that decade, the Draves settled down in Glendale in Los Angeles County. There, a friendship was renewed.
"When we moved to Southern California, we probably saw Sammy and his family every other weekend," Draves recalled. "Sammy was a family friend for all my life."
Shon added, "We considered Aunt Vicki and Uncle Lyle part of our extended family. They were there for birthdays and weddings. When we were younger, her sons were like our cousins. Aunt Vicki was probably one of the kindest, sweetest, and genuine people I have ever known."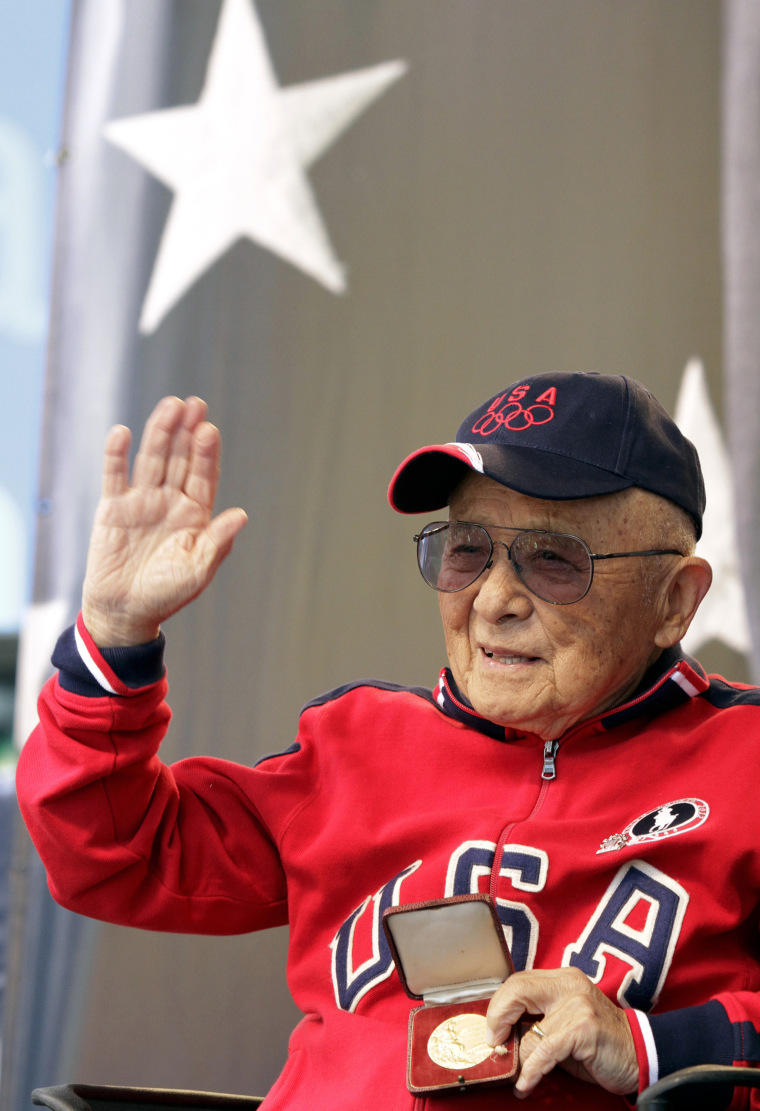 Lee would go on to coach Olympic divers Pat McCormick, Bob Webster and Greg Louganis. He also practiced as an ear, nose, and throat doctor for 35 years before retiring in 1990.
Meanwhile, the Draves opened a swimming and diving program in Southern California. They trained all four of their sons, David, Jeffery, Dale and Kim, to be accomplished divers.
Lee was inducted into the International Swimming Hall of Fame in 1968. Draves followed him the next year.
In April 2010, Draves passed away because of pancreatic cancer. She was 85. In 2016, Lee passed away because of complications from pneumonia. He was 96.
"These recent winners in the Olympic Games say, 'I did it for myself.' Well, in my day, sure it was for yourself, but it was for your country, your family, as well," Lee said in the LA84 Foundation interview. "The Olympic Games are something different because it's you and our system against the world. It's also a rebellion against the bigots in my own country who said I couldn't do it."
Draves said of his mother, "She considered herself American. She didn't care about being the first Asian. It wasn't even in her mind. They were Americans."
Follow NBC Asian America on Facebook, Twitter, Instagram and Tumblr.