An award-winning graphic novel about a teen who has a transformative summer during a lakeside vacation was the most challenged book of 2016, according to the American Library Association (ALA).
Created by cousins Mariko and Jillian Tamaki, "This One Summer" was released in 2014 and follows a teen named Alice as she navigates the start of adolescence and her parents' sometimes rocky relationship in the company of her friend Windy.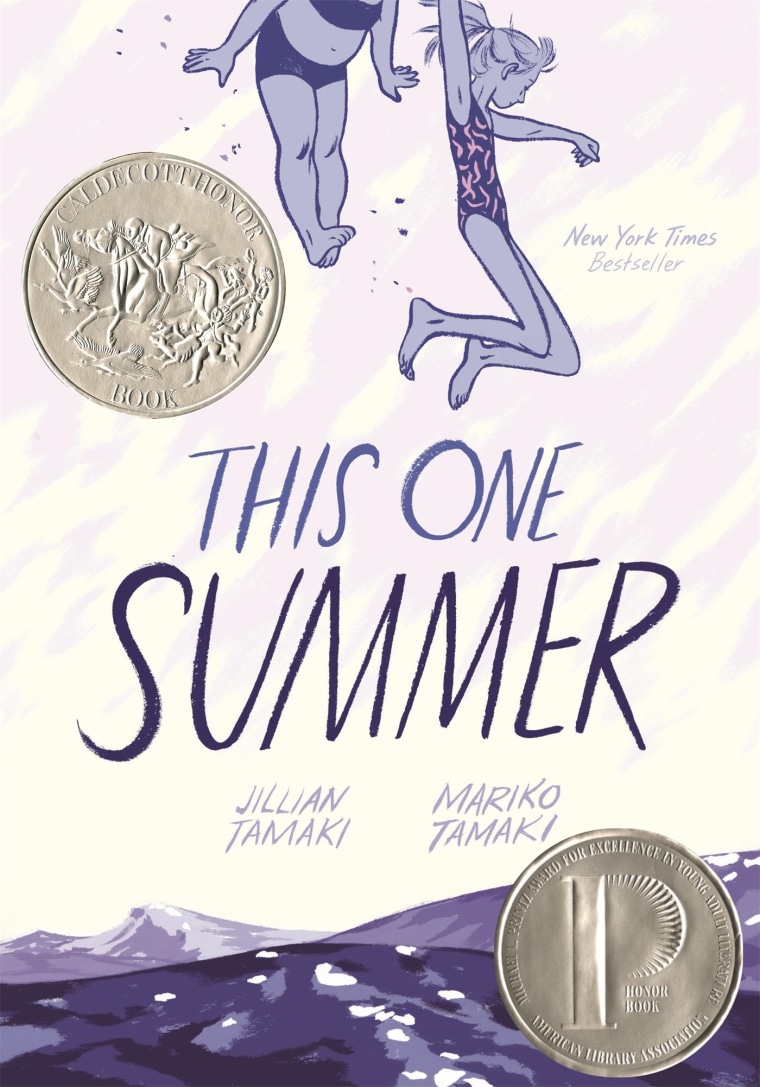 In its citation declaring the book the most challenged of 2016, the ALA noted that the book was "challenged because it includes LGBT characters, drug use and profanity, and it was considered sexually explicit with mature themes."
Both Tamakis expressed surprise their book, which won the Caldecott Medal in 2015, was considered controversial.
"I knew there had been some challenges, but #1? Three years after it has been published? We didn't set out to make a purposefully controversial book," Jillian Tamaki told NBC News, "but as all authors know, books take on a life of their own after they are released into the world."
The ALA's annual list was released on Monday as part of the organization's celebration of Banned Books Week, which runs this year from Sept. 24-30. "The books featured during Banned Books Week have all been targeted with removal or restrictions in libraries and schools," the organization said in a statement. "While books have been and continue to be banned, part of the Banned Books Week celebration is the fact that, in a majority of cases, the books have remained available."
"I think there can be some comfort in seeing those realities reflected back at you in art, when you're living it yourself."
The challenged books on this year's list include "Drama" by Raina Telgemeier, "George" by Alex Gino, "I Am Jazz" by Jessica Herthel and Jazz Jennings, and "Two Boys Kissing" by David Levithan. Many critics have noted that the list disproportionately contains books for young adults that center around LGBT themes.
Mariko Tamaki said she believes that part of the reason so many LGBT books were challenged is because there are currently more being written for young people than ever.
"[T]here are people who are uncomfortable with any discussion of sexuality, who see this as inappropriate, maybe, for any age of young reader," she said. "But really what expelling these books does is erase queer experiences, queer lives."
Illustrator Jillian Tamaki said that while "This One Summer" is not for very young readers, "that is not a reason to remove access to it completely."
"The book aims to depict that time between childhood and adulthood very realistically, viscerally. It's a messy, confusing, sometimes scary time." she said. I think there can be some comfort in seeing those realities reflected back at you in art, when you're living it yourself."
Follow NBC Asian America on Facebook, Twitter, Instagram and Tumblr.