By doing away with any archetypes in romantic dynamics, A24's new film "Past Lives" makes way for a universal love story about fate and a longing for the past, says Greta Lee, who plays the main character, Nora. 
The film, which opens to a limited release Friday, involves Nora's bond with her Korean childhood best friend, Hae Sung, played by Teo Yoo, while she is married to an understanding husband, Arthur, played by John Magaro. And the men are not in contention with each other.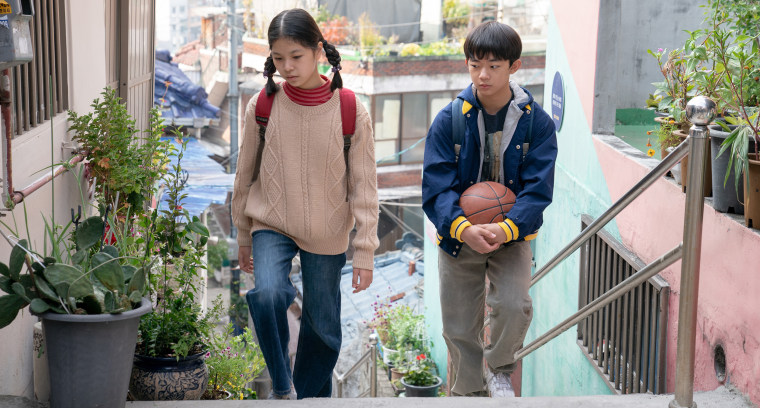 For Lee, the key to dissolving any tired archetypal storylines is to avoid making art for any one particular audience and instead to write truthfully. "I felt like 'Oh my gosh, this is such a radical way to see an Asian American woman through a tremendous amount of cultural specificity,'" Lee said about reading Celine Song's script. "It wasn't in service of any sort of gaze, like a white gaze or male gaze, but it was just part of her character."
Lee added that "because that was done so exquisitely and deliberately, it cleared the space to tell a much more complicated and bigger story about the human experience that's actually free of identity politics."
The film, written and directed by Celine Song, follows Nora's life through her intimate interactions with Hae Sung. The pair start off as close friends in Korea, taking a liking to each other as children, before their ties are severed by Nora's immigration to Canada. When the two reconnect online 12 years later, they are once again pulled apart by their frustrating distance and commitments to budding careers.
When the two reunite after another dozen years in New York City, Nora, now a playwright, is married, and the two contend with unspoken feelings, lives built on two different continents and years of long-distance history. And the major running theme the characters face across decades is the Korean concept of "inyun," or destined connection and fate.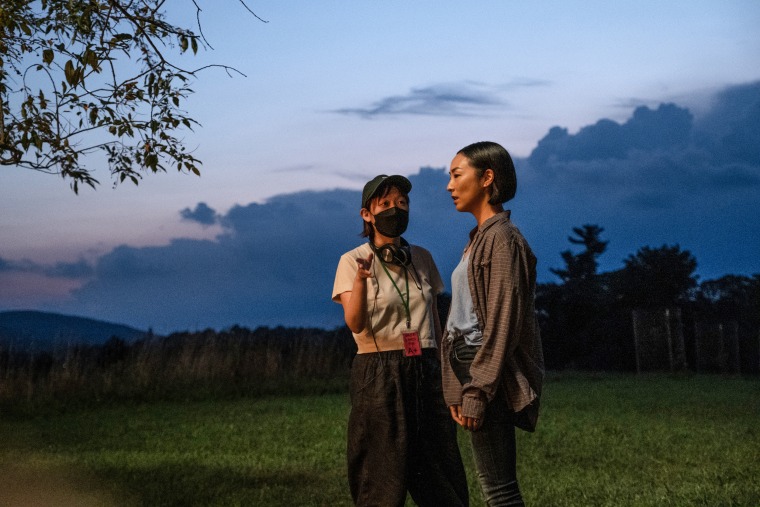 Though both Nora and Hae Sung recount old memories and ponder what would have been, in many ways, the relationships on screen do not reflect a traditional love triangle, Lee said. The tensions between characters ultimately project a sort of struggle with identity and the past, which Nora experiences through her arc with Hae Sung, one of the few who knew her in Korea, when her name was still Na Young. 
"Arguably the only person who knows that part of [Nora] in the whole world is Hae Sung, and he represents her childhood, her Koreanness. He is the physical embodiment of that," Lee said. "That's what's so devastating. It's not just saying goodbye to a person and saying goodbye to an entire life that never got to happen."
And that is perhaps why the film goes light on the drama, Lee said. There is little physical touch between Hae Sung and Nora, and drawn-out silences convey feelings of aching and longing.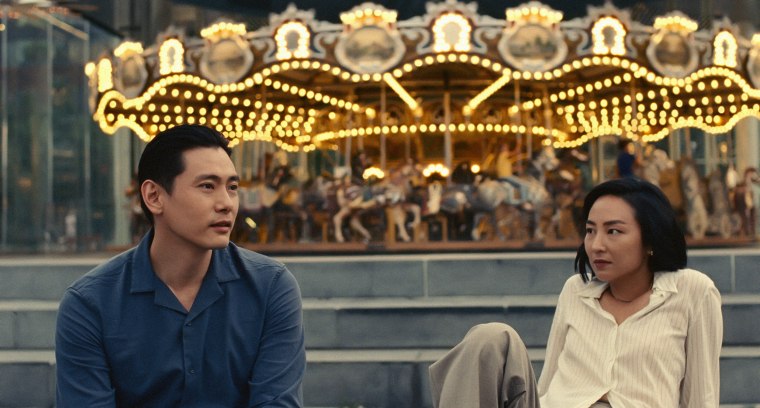 "It's two whole minutes actually, where we're standing facing each other waiting for the Uber to come," Lee said of the pair's final long goodbye. "The stillness and the silence of it was unbearable as performers, even, but really spoke to those moments in life when there aren't words, really. What could you say to fill in that space?"
Magaro's character further helps disentangle the romantic relationships from those of traditional stories. Male ego is largely absent from the performance, and vulnerability is at the core, Lee said. In one scene, a barely clothed Arthur is curled up in bed next to Nora, a nod to the iconic photo of Yoko Ono and John Lennon taken by Annie Leibovitz.  
"That was an essential piece to John's incredible performance, this really pivotal and difficult role in playing a loving husband," Lee said. "He's presenting this modern man who understands the full complexity of the situation and is saying, 'This is impossible, and I love you.' … That pose with Yoko, John, a man in his full vulnerability, was something that we talked about for the beginning of that scene."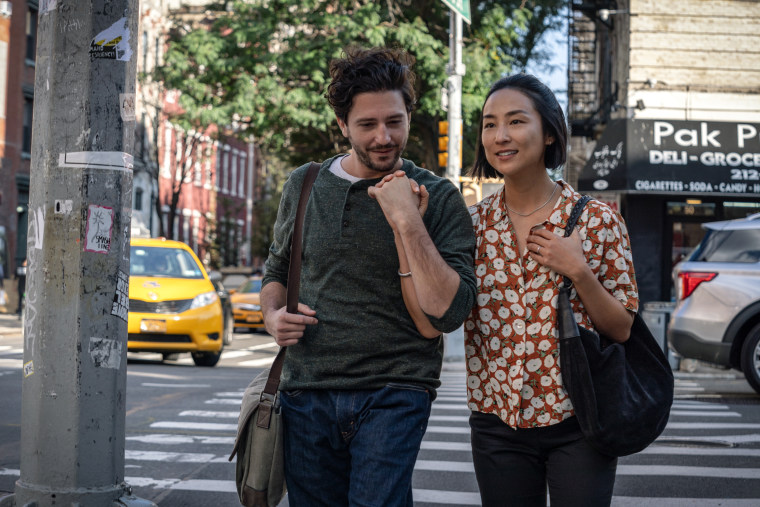 The nuances in the film speak to the next phase of Asian American representation, Lee said. The earlier forms of Asian American stories were about visibility, often conveying an energy of "let us not shock you with just our existence," Lee joked. 
The following evolution was about explaining Asian cultures to an audience that had little previous understanding, Lee said. But now, she said, it is time to dig deeper. 
"I'm desperate to arrive … to this next phase where we can just exist and be fully liberated from the confines of having to explain something in a palatable way to this imagined 'other' audience," Lee said. "As an artist, that's what I want. I want to be able to connect with people through these stories and not feel restricted by having to perform something that I'm often not."