Rosie Ming is not your average animated heroine.
The two-dimensional stick figure, voiced by former Grey's Anatomy star Sandra Oh, is the star of Window Horses, an animated film about a young Chinese-Iranian-Canadian poet who goes to Iran for a poetry festival and is confronted with new languages and a challenge to find her own voice separate of the world she grew up knowing.
Window Horses was written by Ann Marie Fleming, an independent Canadian filmmaker of Chinese and Australian descent. The film, which Fleming also directs, is inspired by her time during an artist residency in Germany where she met international artists who shared their stories of immigration, mixed cultures, and the re-discovering of one's roots.
"It was a revelation," Fleming said, "because they had always been an 'other' in my world, and now I was that 'other' in theirs."
Fleming said she was moved to use poetry to tell Rosie's story because it was a medium that connected people across cultures.
"It's not just the words, it's the spoken word. Even in the cacophonous babble of many cultures and languages, we can still hear beauty and longing through the human voice," she said. "Writing poetry can be the most solitary of practices, but then it goes out there into the world and it brings us together."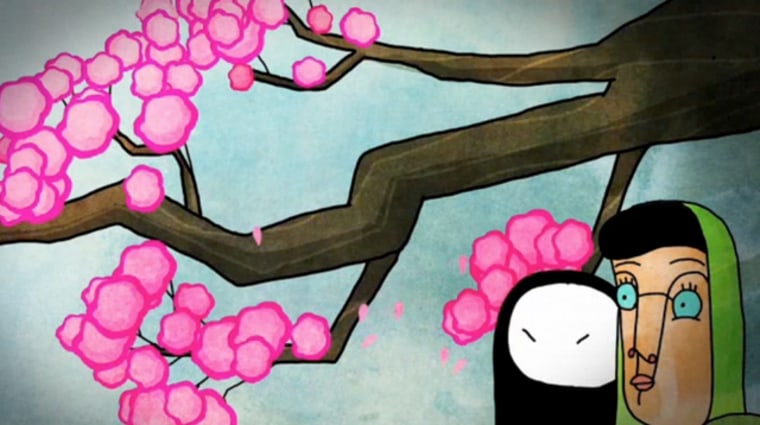 The film stars Oh as Rosie and Nancy Kwan -- one of Hollywood's first major stars of Asian descent -- as Gloria, Rosie's overprotective grandmother. Much of the film's cast has yet to be officially announced, and in an interview with CBC Radio earlier this month, Oh, who also serves as executive producer, said she was searching for actors who would help keep the authenticity of the story.
"I would like to see...the people who are actually the central storytellers be people who are not white," Oh said. "Look at the call sheet and number one, two, three, four, five, and that's what I'd like to see change."
The project is currently in development and seeking funding through Indiegogo.