Meet 14 hotties who want to exchange poetry with you.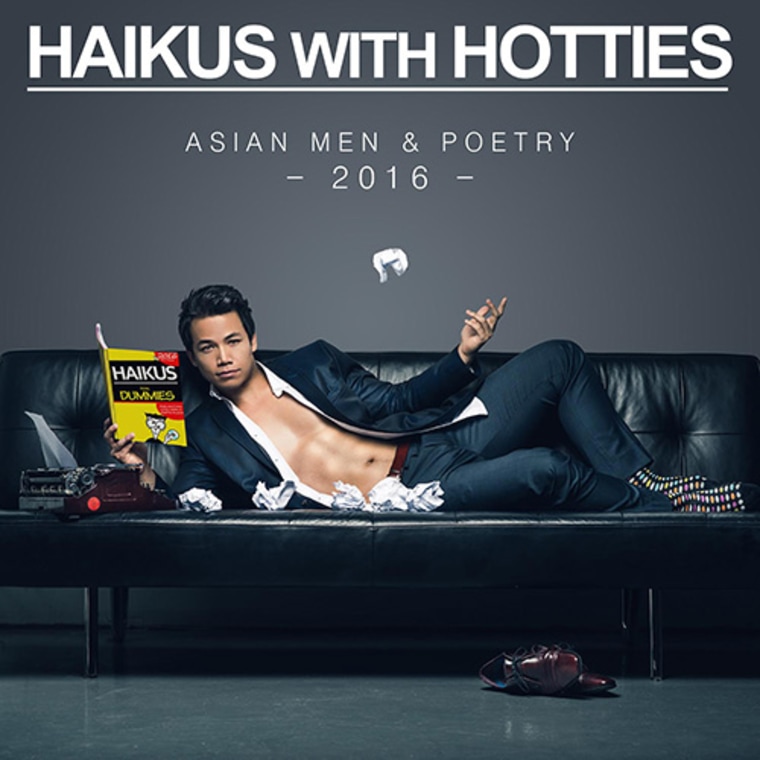 Audrey Magazine's popular "Haikus with Hotties" poetry series, in which Audrey writers ask attractive Asian men to exchange haikus with them, has now been made into a 2016 calendar featuring more than a dozen handsome and talented Asian-American and Asian-Canadian men.
"'Haikus with Hotties' first started because I was assigned to write a profile about [model and actor] Godfrey Gao for Audrey Magazine, and I was a little bummed that it was going to be an email interview because it's difficult to experience Godfrey Gao's hotness through email," series and calendar creator Ada Tseng told NBC News. "But I thought if he was going to write me, it'd be funny if I could get him to exchange mediocre poetry with me about his hotness. I'm pretty sure he was confused, but he did it. A series was born, [and] I just kept convincing other people that it was a good idea."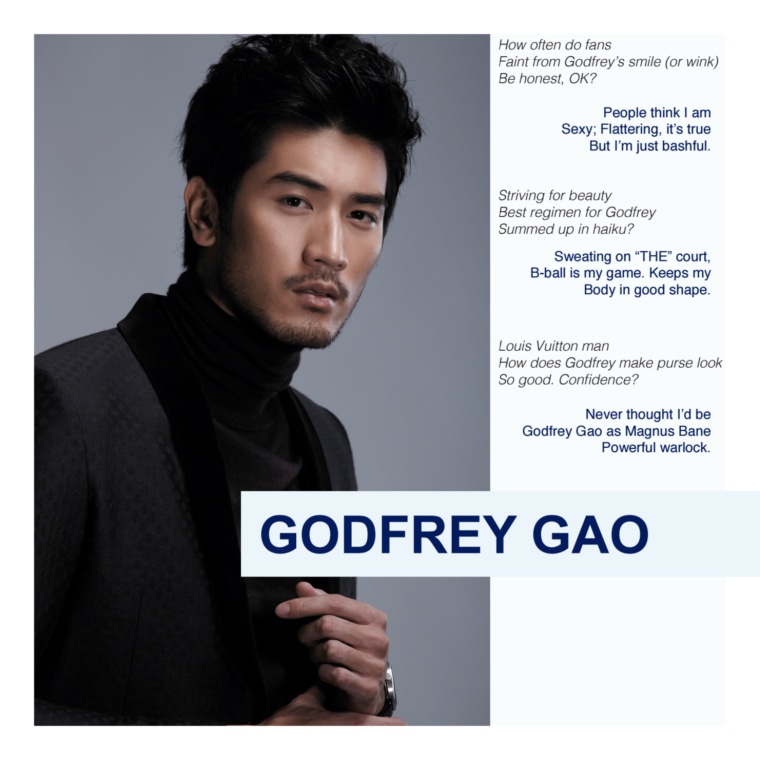 Tseng launched a Kickstarter campaign to fund the calendar project in August. The final "Haikus with Hotties" 2016 calendar features original haiku poetry from actors, models, comedians, chefs, ninjas, and filmmakers, including Gao, Buzzfeed's Eugene Lee Yang, actor Randall Park, actors and brothers Yoshi and Peter Sudarso, actor/producer Chris Dinh, "American Ninja Warrior" competitor Yen Chen, model and actor Saksham Ghai, actor Dante Basco, YouTube star Freddie Wong, comedian Hari Kondabolu, chef Viet Pham, actor Shannon Kook, and actor Daniel Henney.
"I wasn't trying to make a statement, but I do think that the reason people like it is because there aren't enough well-rounded portrayals of hot Asian men in mainstream media and everyone is hungry for more," Tseng said. "It was important to me to showcase different types of attractive Asian men, but they're all united by that kind of spirit and generosity."
Follow NBC Asian America on Facebook, Twitter, and Tumblr.
SOCIAL