Keone Young remembers his big break into voice acting — being cast as the Japanese-American ninja Storm Shadow on "G.I. Joe: A Real American Hero" in 1985 — feeling different.
For one, it allowed him to draw on the history on the Japanese side of his family. He also remembers it being one of the first animated series that featured a diverse set of characters, with a diverse cast of voice actors to match.
When a little girl sees an African-American superhero on screen and looks it up and sees the actress actually is African American, that's a role model for them. That's a huge deal for kids.
"There were Asian, black, and Latino characters," Young, who is in his 70s, recalled. "Young kids were starting to get a little more hip."
But while the show felt ground breaking in the 1980s, Young noted that the level of diversity he experienced on "G.I. Joe" isn't exactly the norm today.
"Even now, voice is one of the few places in the entertainment industry where yellow face and black face can still be pulled off since it's behind-the-scenes," he said.
Voice acting criticized too
As parts of Hollywood has dealt with criticism over a lack of diversity, including after no actors of color were nominated the 2015 Academy Awards' acting categories, controversy has also hit voice acting in recent months.
In January, Raphael Bob-Waksberg, the co-creator of Netflix animated series "Bojack Horseman", wrote on Twitter that while he loved the show's cast, if he had the opportunity to re-cast the series, he "would not cast the show (or any show) with all white people" in response to a tweet asking why the role of Vietnamese-American character Diane Nguyen was voiced by actress Alison Brie.
"I was so young and so green, I didn't understand how much power I had," Bob-Waksberg said in an interview with Uproxx after the exchange. "I didn't have the courage to say 'No, this has to be an Asian woman."
And last November, comedian Hari Kondabolu released "The Problem with Apu" a documentary about Apu Nahasapeemapetilon, a character of Indian descent in "The Simpsons" voiced by actor Hank Azaria. The film includes interviews with fellow comedians Hasan Minhaj, Aparna Nancherla, and Russell Peters, among others, speaking about how they've been affected by the character.
"I wanted to show the broad range of people affected by it," Kondabolu told NBC News in 2017. "Because for me personally, those are my parents. You are basically making fun of my parents."
Neither SAG-AFTRA — the union representing film and television actors — nor the University of Southern California's Annenberg Inclusion Initiative — which tracks some Hollywood diversity metrics — currently compiled statistics on the diversity of voice actors.
Rudy Gaskins and Joan Baker — co-founders of the nonprofit Society of Voice and Arts Sciences, which provides education and training resources for voice actors — said that while diverse characters have been present in U.S. animation, voice actors can be a different story.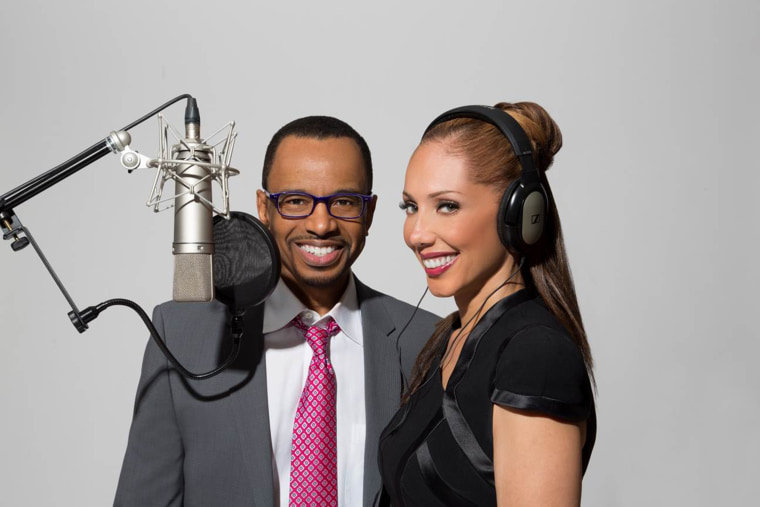 "Even though you may see characters of color represented on screen, you can't see the faces of the people hired to do the voices," Gaskins said. "Historically, white people did all the voices including those horrible imitations of what Asians, blacks, Latinos, and Native Americans were supposed to sound like."
Gaskins said that promoting diversity in voice-over requires more than just diverse actors, but also thoughtfulness from content creators as well as the agents and casting directors who play a part in promoting representation behind-the-scenes.
"It's important to have diversity in these areas, otherwise we're marginalizing whole populations of whole people," Gaskins said.
Diverse casting, tough but valuable
While casting voice actors whose background matches their characters can require more work, it can be worthwhile.
Andrea Toyias, senior casting and voice director at video game company Blizzard Entertainment, said she generally looks for actors in New York, Los Angeles, and London when casting. But when she was looking for voice actors for "Overwatch" in 2014, she searched internationally to capture a sense of authenticity in the game's characters.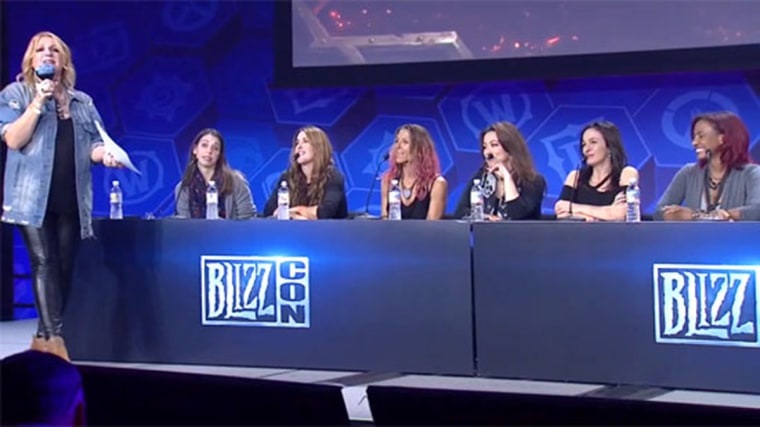 "Overwatch" has been recognized for having a diverse lineup, including a pair of Japanese brothers, a mother and daughter from Egypt, and a mechanized-armor-wearing knight from Germany. The game's voice actors include Gaku Space — who was born in Japan and voices Genji, a Japanese swordsman; Elise Zhang from China, who voices Chinese scientist Mei; and Aysha Selim from Egypt, who voices Ana, an Egyptian sniper.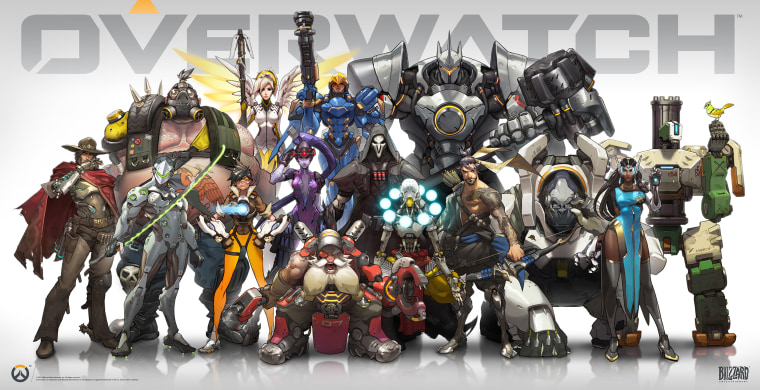 "With 'Overwatch,' we took a gamble," Toyias said. "We wanted to tell a story and didn't consciously think too much when it came to the casting, but it came naturally and we were just being true. We wanted to make a game that represented the world that we see in our real life."
Toyias noted that when she was casting one of the game's villains, the Nigerian martial artist Doomfist, in early 2017, she felt that none of the actors who had auditioned were the right fit until she recalled seeing Sahr Ngaujah, an American Tony-nominated stage actor who portrayed Nigerian musician Fela Kuti in the Broadway "Fela!," during a trip to New York in 2012.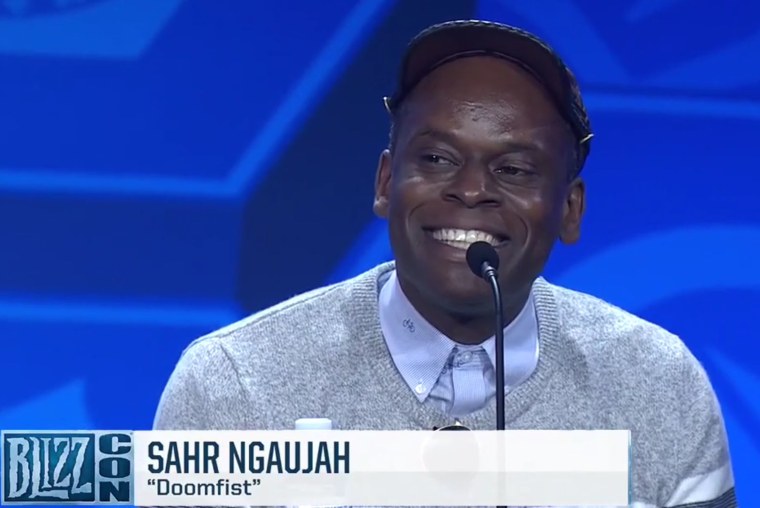 "I'm sitting there one night thinking about who to cast and realized Doomfist is this powerful, charismatic character not far from Fela," Toyias said. "Then it hit me — 'What about that guy from the Broadway I saw?'"
"It's easy to find someone who can emulate an accent, but it's important to have someone who actually has a tie to a character's background and history," she added.
Toyias said she feels that the video game industry wasn't too cognizant of representation for voice actors until more recently. Personally, she said she first became aware of its importance in 2012, when she cast Young as the voice for Chen Stormstout in "World of WarCraft: Mists of Pandaria."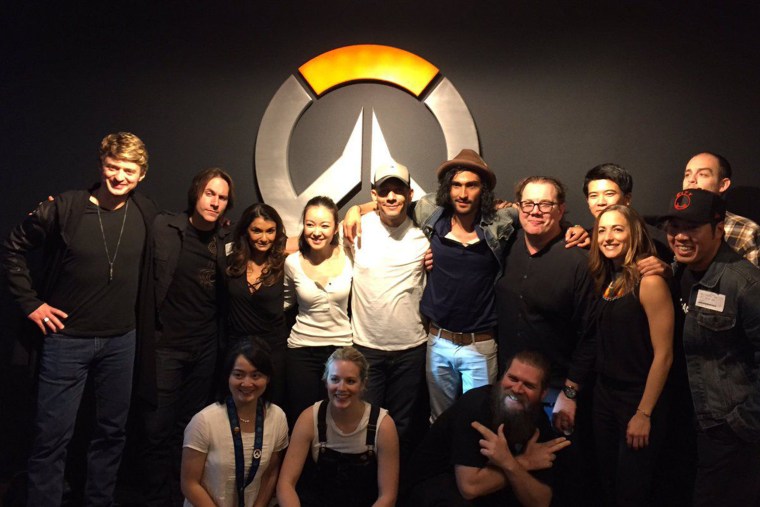 "At Blizzard, I think it's important for us to continue to create an inclusive atmosphere," Toyias said. "We reach so many people, but it's no longer just a kid living on a block in a neighborhood — we're reaching and representing the whole world. When you get diversity right, you get the world right."
Cristina Milizia, a voice actor for more than 26 years, said she has noticed an uptick of diverse voice actors being cast, especially in recent years.
Milizia, who recently voiced DC Comics superhero Jessica Cruz in the YouTube series "DC Super Hero Girls," added that she noticed casting directors starting to specify a desire for specific connections to a heritage in the past three years.
While Milizia said the role should always go to the best actor, she said there are great actors from all backgrounds.
"The fact that they have been doing this to increase diversity, but are asking for a specific culture or heritage, I think it brings in actors who may not be as represented, or as well-known," Milizia said.
She added that the last few years have been an accomplishment in the world of animation, particularly because of films like "Moana" and "Coco."
"Before, not a lot of people knew who the voices were. But now because of the internet, people can look up who their favorite characters are," Milizia said. "When a little girl sees an African-American superhero on screen and looks it up and sees the actress actually is African American, that's a role model for them. That's a huge deal for kids."
Follow NBC Asian America on Facebook, Twitter, Instagram and Tumblr.