After seven years of declining hate crime reports, the Los Angeles County Human Relations Commission (LACHRC) found that hate crimes reported in Los Angeles County increased 24 percent in 2015, from 390 reports in 2014 to 483 last year, it announced last Thursday.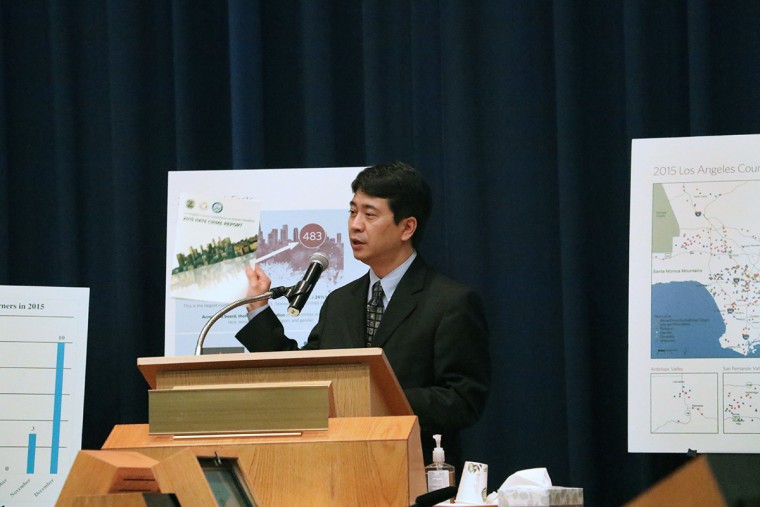 "Hate crimes increased across the board with offenses motivated by race, sexual orientation, religion and gender identity all rising," Marshall Wong, LACHRC senior intergroup relations specialist, told NBC News. "Crimes targeting African Americans, gay men and lesbians, Jews, and Latinos constituted 81 percent of the cases, but we saw crimes targeting Asian Pacific Americans triple from 6 to 18 cases, and crimes against Muslims, Armenians, transgender women, and Christians increased."
"This is the dark side of living in one of the most culturally diverse places on earth," Wong added. "This disturbing news should not fill us with despair. It should move us to action."
RELATED: Mosque Attacks, Apparent Anti-Islam Spending Up: Report
According to the LACHRC 2015 Hate Crimes Report, the largest percentage increases in reported hate crimes were in those targeting Chinese Americans, which rose from 1 reported case in 2014 to 11 in 2015; and those targeting Muslim Americans, which increased from reported 3 cases in 2014 to 19 in 2015. Most of the attacks against Muslim Americans occurred after the terrorist attacks in Paris and San Bernardino, according to the report.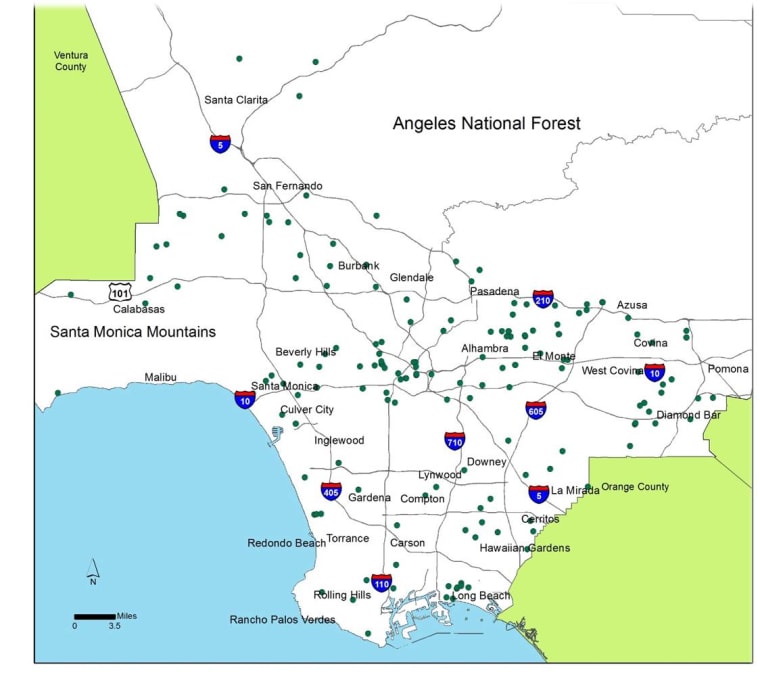 The report also noted that, according to the National Crime Victim Survey by the Department of Justice, hate crimes were underreported to the FBI.
"I'm troubled to see seven years of declining hate activity reversed last year, and in particular to see a jump in both anti-Muslim and anti-Chinese hate crimes," Karin Wang, Asian Americans Advancing Justice | Los Angeles vice president of programs and communications, told NBC News. "At the same time, it's not necessarily a surprise. Global events and political rhetoric directly impact hate activity and in 2015, we witnessed rising hostility towards China on trade and economic issues and the tragic attacks in Paris and San Bernardino, as well as presidential campaign rhetoric that both targeted China as an enemy and demonized Muslims as a community. I am fearful that the escalation of both dynamics in 2016 will lead to a continued surge in anti-Chinese and anti-Muslim hate activity."
The LACHRC also found that half of reported hate crimes were racially motivated, 25 percent were motivated by sexual orientation, and twenty percent were motivated by religion.
Follow NBC Asian America on Facebook, Twitter, Instagram, and Tumblr.