Hawaii's 19 Republican delegates may not be enough to qualify as "super," but Tuesday will be the only time voters in a state that's nearly 50 percent Asian-American, Native Hawaiian, and Pacific Islander will get to officially weigh in on Donald Trump.
For state Rep. Beth Fukumoto Chang — the 32-year-old leader of the Hawaii House of Representatives Republican caucus — it's an opportunity to speak out against the Republican presidential front-runner.
"I will be surprised in November if Donald Trump is our nominee," Fukumoto Chang told NBC News. "He might win our presidential caucus, but I don't see him winning the general."
In contrast, state Sen. Sam Slom, the only Republican elected in Hawaii's Senate, noted that Trump has energized Republican voters.
"Love him or hate him, if you look across the nation in the primaries thus far, the Republican vote is up tremendously, and the Democrat vote is down significantly," Slom, 73, told NBC News.
Born in Pennsylvania, Slom has served 20 years in the Hawaii Senate and has been the only Republican there since 2011. Until last week, he had supported Ben Carson for the Republican nomination, switching his endorsement to Sen. Ted Cruz following Carson's departure last Friday.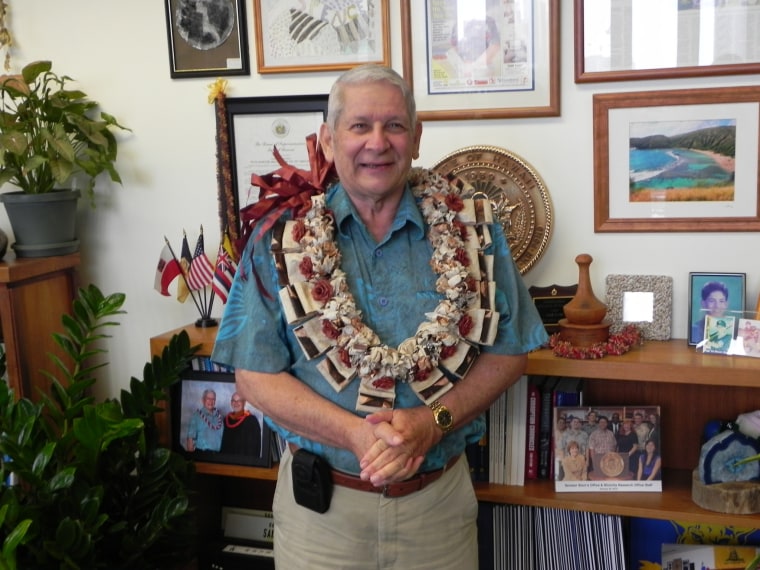 In 2012, approximately 10,000 voters came out for the state's Republican caucus, selecting eventual nominee Mitt Romney by a 20-point margin over Rick Santorum. This year, Slom expects a good turnout because of Trump and believes Trump can win both Hawaii's Republican caucus and the presidential election in November.
But that doesn't ring true with his younger Republican counterpart.
"I've been very disappointed by this election cycle," Fukumoto Chang said. "I am one of the few Asian-American millennial women — if not the only Asian-American millennial woman — to serve as a Republican leader in any state, and I think my role in a lot of this presidential election can be to call out some of the concerns of our party with the direction of the nomination process."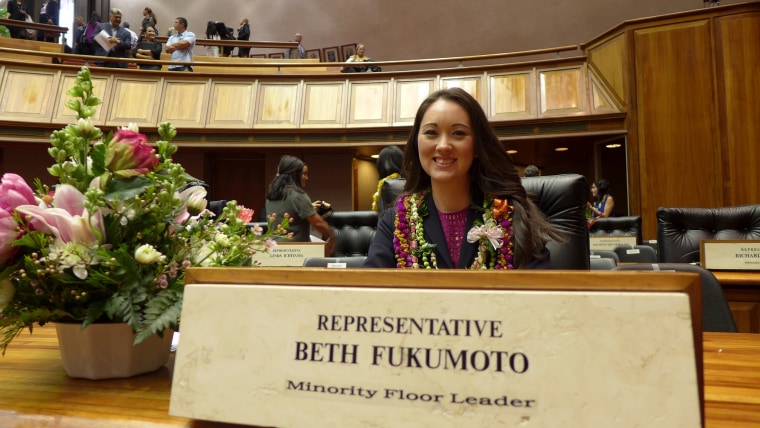 Fukumoto Chang has declined to endorse a candidate, but isn't holding back her dislike for Trump.
"I don't think the Republican nominee should be somebody who can't say they don't support the Ku Klux Klan, who can say something like maybe he would allow Japanese-American internment, or that he wants to round up all the Muslims," she said.
RELATED: Courting the Youth Vote: How Both Parties Plan to Target Asian-American Millennials
Fukumoto Chang doesn't think a brokered convention is the answer either and said that talk of one is a sign of how precarious a position the Republican Party is in.
"We need to start confronting racism and sexism and all these other things, and I don't see Donald Trump taking us down that road."
"The lesson learned is the establishment should have confronted Trump sooner," she said. "I personally feel the party has cultivated this base of people who like the anger and the vitriol that Donald Trump has, and they did it so they could win in 2010, 2012, and 2014, and now they're having a lot of trouble controlling it."
But despite her issues with Trump, Fukomoto Chang said she will remain a committed Republican and has hope that her party can return to its roots.
"The party I signed up for was the party that abolished slavery and broke up the trusts and tried to return power to the people instead of big government or big corporations," she said. "I think the party has strayed pretty far from that and doesn't reflect a lot of party members' values anymore. But I think it can still be that party I signed up for."
Fukumoto Chang added that she doubts a large turnout for Trump would transform into victories for Republicans in Hawaii's local races. She said Hawaii is a state where the spirit of "aloha," a sense of political affability and congeniality works, and she doesn't see much "aloha" in the Trump style.
"I got elected as a Republican even though my district doesn't like me being a Republican, but I think they know I work hard for them, and I'm always going to put them above my party," she said. "Candidates like Donald Trump continue this narrative that Republicans are angry obstructionists, and I would love to see us change that."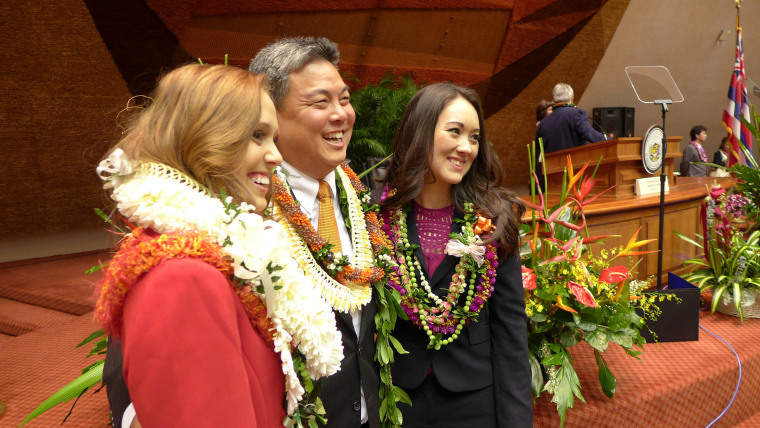 "If you're going to be Republican in Hawaii, it's our role to be constructive partners with the majority," she added. "That's how you win as a Republican in Hawaii, by being able to get along with everybody."
RELATED: Is the GOP Losing the Asian-American Vote?
But Slom believes that may be the reason why Hawaii's Republican party has had issues growing.
He points to former Republican Lt. Gov. Duke Aiona, who downplayed a connection to the party when he ran for governor in 2010 and 2014, losing both contests, as well as other failed Republican elected officials who ran as centrists, including former Rep. Charles Djou and former Gov. Linda Lingle.
"If leaders of your party run away from the brand, how do you expect to attract more people?" Slom said.
RELATED: As Asian-American Electorate Grows, GOP Aims to Turn Local Wins National
Unlike some Republicans, Slom doesn't mind the Trump brand morphing into the Republican brand. But for Fukumoto Chang, the idea is troubling for the future of the party.
"I can't see how Trump helps," she said. "Certainly Trump might bring new people to the party. But our party needs to move in a direction of diversity, not just locally, but nationally. We need to start confronting racism and sexism and all these other things, and I don't see Donald Trump taking us down that road."
Follow NBC Asian American Facebook, Twitter, Instagram, and Tumblr.