The last sugar plantation in Hawaii is set to close at the end of 2016.
Alexander & Baldwin, Inc. (A&B) announced Wednesday that this year will be the last sugar harvest on its 36,000-acre sugar plantation on Maui. The sugar plantation incurred a $30 million agribusiness operating loss in 2015, and continuing significant losses have been forecast.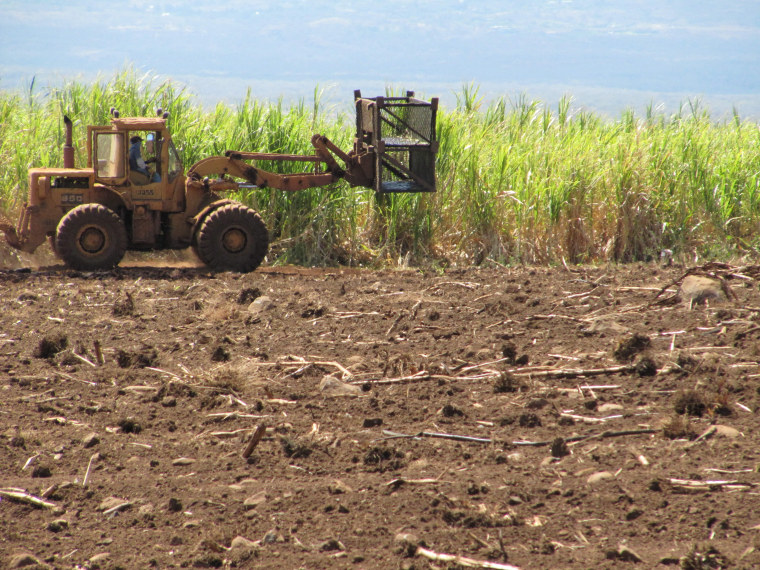 The 675 people employed by its subsidiary, Hawaiian Commercial & Sugar Company (HC&S), will be laid off progressively starting in March as their responsibilities come to an end. The company will then move toward more diversified agriculture, such as energy crops, agroforestry, livestock, diversified food crops, and orchard crops.
"This announcement marks an end to plantation agriculture that shaped our state's history," Senator Mazie Hirono (D-HI) told NBC News."Hawaiian Commercial & Sugar Company has been a source of economic stability for the County of Maui, pioneered technical innovation in the field of agriculture, and served as a catalyst to a labor movement that improved working conditions for Hawaii families."
Alexander & Baldwin was founded 145 years ago by descendants of Protestant missionaries. Sugar became big business in 1876 when plantation owners were allowed to export sugar to the United States duty-free. White plantation owners played a large part in the 1893 U.S.-backed illegal overthrow of the Hawaiian monarchy and the subsequent 1898 annexation of Hawaii as an American territory. In 1993, President Bill Clinton acknowledged and apologized for the U.S. role in the illegal overthrow of the Hawaiian monarchy.
Plantation owners were also responsible for bringing large numbers of workers to Hawaii from China, Japan, Korea, Philippines, and Portugal, shaping the unique ethnic makeup of the islands.
"Much of the state's population would not be in Hawaii today, myself included, if our grandparents or great-grandparents had not had the opportunity to work on the sugar plantations," said Stanley M. Kuriyama, A&B executive chairman, in the announcement.
The sugar industry began to decline after the islands became subject to U.S. labor laws.
According to Civil Beat, A&B also faces continuing litigation over air pollution from the burning of 400 acres of sugar cane every week from March to November, and over Native Hawaiian water rights.
But in a statement following the announcement, Hawaii Governor David Ige said that A&B's move toward diversified agriculture was "a golden opportunity for the state to focus on renewable energy and food security."