Despite support for Hillary Clinton among Hawaii's top elected officials, the state — which, according to the U.S. Census, is 38 percent Asian-American, 10 percent Pacific Islander and Native Hawaiian, and approximately 31 percent Asian-American and Pacific Islander mixed with other races — swung for Bernie Sanders in Saturday's Democratic presidential caucus.
The Vermont Democrat won 70 percent of the vote compared to 30 percent for Hillary Clinton, according to NBC News. He is currently projected to win 18 delegates from the state compared to Clinton's 12.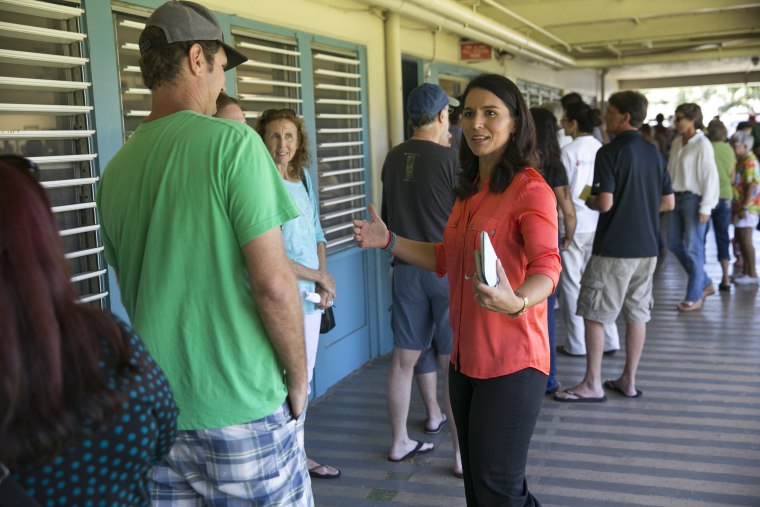 Saturday's Sanders win came despite endorsements for Hillary Clinton from the state's top Democratic leaders, including former governors George Ariyoshi, Ben Cayetano, and John Waihee, and current U.S. Sens. Brian Schatz and Mazie Hirono, according to the Honolulu Star-Advertiser.
RELATED: In Hawaii Republican Caucus, a Fight for the GOP's Future
Sanders was endorsed by U.S. Rep. Tulsi Gabbard. The win capped off a weekend of Sanders victories in Alaska and Washington.
Nearly 34,000 voters turned out in a strong showing for the caucus, which was marked with criticism for long lines and disorganization.
Bill Lui-Kwan, a Honolulu resident who described himself as semi-retired, showed up around noon — an hour early — to vote, but was waiting at the back of a long line at 2 p.m., nearly an hour after voting began.
Like many people throughout the Hawaiian islands, he was at a polling station that didn't have clear signs or directions about how to check in or where to stand in line.
"I'm just disappointed in the disorganization," Lui-Kwan told the Associated Press. "You should encourage people to come out and vote."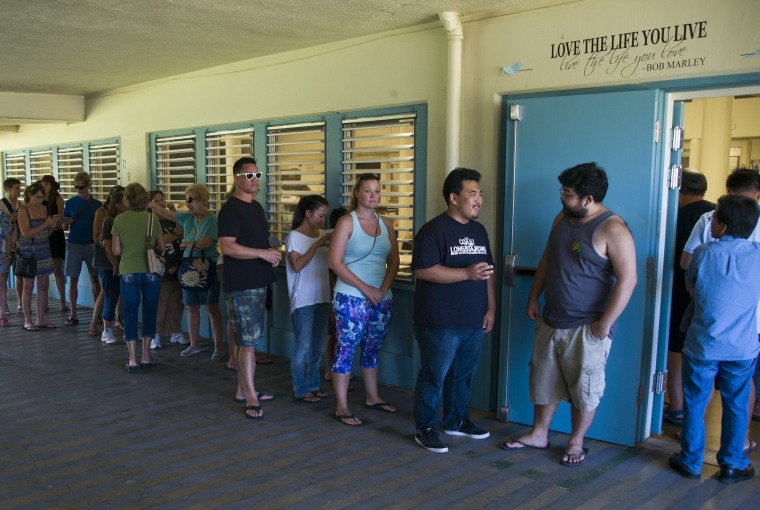 Tim Zhu, another Honolulu voter, told the Associated Press that he was a Sanders supporter because of the senator's environmental record.
"He has the strongest position on climate change, that's one of the biggest concerns for me as an environmentalist," Zhu said. "He doesn't take money form big corporations, doesn't take money from fracking organizations, and I think he actually understands the urgency of climate change and is fighting for our future, not just for this generation, but future generations."
Follow NBC Asian America on Facebook, Twitter, Instagram, and Tumblr.