HONOLULU — The Hawaii state Supreme Court dismissed an appeal by opponents of the Thirty Meter Telescope (TMT).
Contested-case hearings are still underway for the permit to build the TMT on Mauna Kea, but a group of opponents filed an appeal last month. They appealed various decisions, including time limits for parties to question witnesses.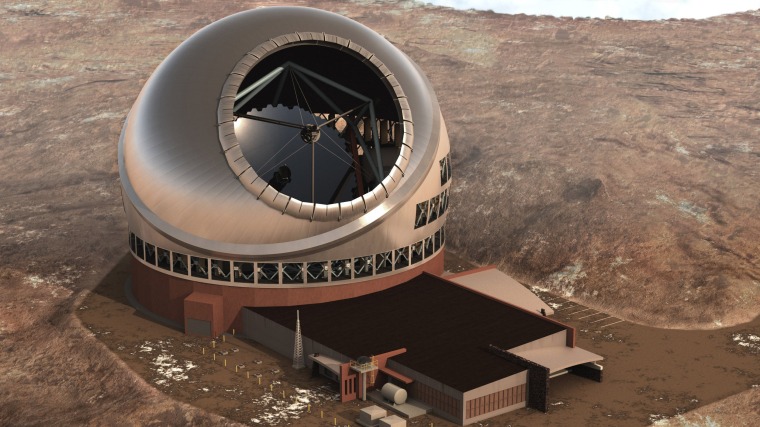 The court ruled Friday to dismiss the appeal for lack of appellate jurisdiction.
RELATED: Mauna Kea Telescope Opponents File Second Appeal to Hawaii Supreme Court
The $1.4 billion Thirty Meter Telescope is currently planned to be constructed on Mauna Kea in Hawaii, which is considered sacred by some Native Hawaiians. The Hawaii state Supreme Court revoked one of the project's permits last year following protests that disrupted construction, sending the project back into the permitting process.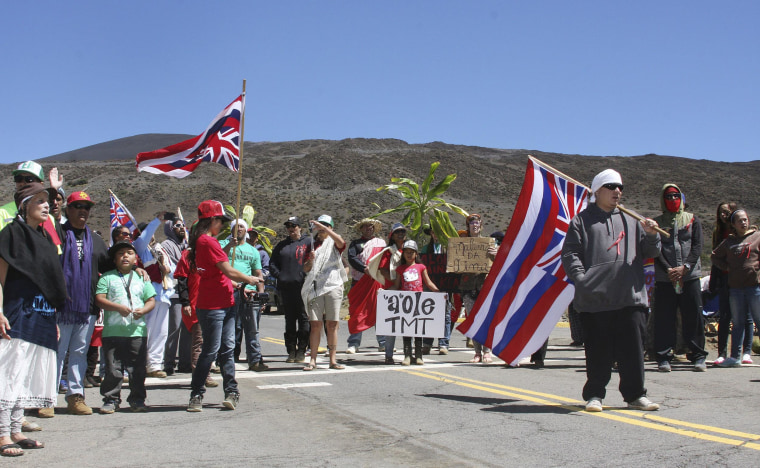 The state Land Board urged the court to dismiss the appeal, which was filed last month. State lawyers called it premature because no decision has been made on whether the Thirty Meter Telescope will receive a construction permit.
Telescope spokesman Scott Ishikawa says the ruling shows the process is fair.
RELATED: Charges Against Mauna Kea Telescope Protesters Dropped
Richard Wurdeman, the attorney representing the opponents, says it's possible they'll raise the same issues again once there's a final decision on the permit.
Follow NBC Asian America on Facebook, Twitter, Instagram, and Tumblr.