/ Source: Associated Press
HONOLULU — Passengers flying Hawaiian Airlines may soon get a complimentary language lesson as the company amplifies efforts to preserve traditional Hawaiian by incorporating it into everyday business.
Cabin announcements and crew instructions were given in English and the traditional Hawaiian language on a Las Vegas-bound flight on Friday, marking the first time the language was utilized on a flight headed to the mainland, Hawaii News Now reported.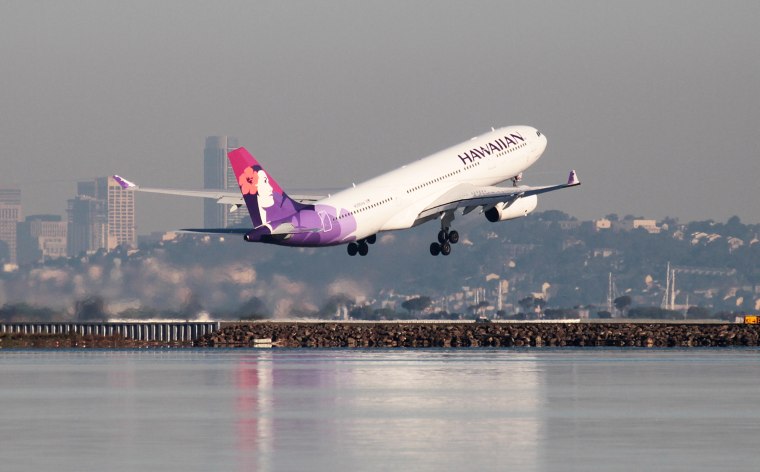 The mission is for flight attendants to provide a "one-of-a-kind cultural experience by engaging with guests in both olelo Hawai'i and English" as preservation of the Hawaiian language continues to be a hot issue on the islands, the company said via email.
The idea was tested earlier this month on four flights to Hilo.
"The initiative is an extension of the airline's commitment to honor and share our Islands' unique culture with guests visiting Hawai'i," a company spokesperson said.
Both the in-flight announcements and announcements at the gate were done in Hawaiian.
Dr. Larry Kimura, who is known to many as "the grandfather of Hawaiian language revitalization," was a special guest on the flight, according to Hawaiian Airlines.
Hawaiian Airlines said it hopes to expand and formalize the language immersion program in the coming months.
Follow NBC Asian America on Facebook, Twitter, Instagram and Tumblr.