Although the $1.4 billion Thirty Meter Telescope (TMT) on the Big Island of Hawaii officially broke ground last October, opponents have sent another legal appeal to the Intermediate Court of Appeals to halt construction, and are also entreating Hawaii's new governor to intervene. The issue takes on renewed urgency as the University of Hawaii seeks to renew its 65-year master lease of the Mauna Kea Science Reserve and Halepohaku facilities, which currently house thirteen observatories and telescopes representing research universities and governments from around the world, all on top of the dormant Mauna Kea volcano.
"We're all tracking to go to the Supreme Court, where all the bigger questions will be answered regarding Native Hawaiian issues," said Kealoha Pisciotta, president of Mauna Kea Anaina Hou preservationist group. "Hopefully they will rule that there will be limits to development and those limits will be based on impact."
Scheduled to become operational in 2022, the Thirty Meter Telescope would be the largest and most powerful telescope in the world, over 30 meters in diameter, 18 stories high, with ten times the power of the Hubble Space Telescope.
The problem is that Mauna Kea is considered sacred by Native Hawaiians. Many ancient gravesites are located there. The area is also protected as a Conservation District because the environment is extremely fragile, and acts as home to many rare and endangered species.
Native Hawaiians and environmentalists have been battling the University of Hawaii over the right to build on Mauna Kea for over thirty years, arguing that continued construction adversely impacts existing cultural and natural resources.
"It's real simple. If a project is going to have adverse impact to the land, they are not allowed to have a permit to build anything," said Pisciotta, "We're here to do right by the mountain."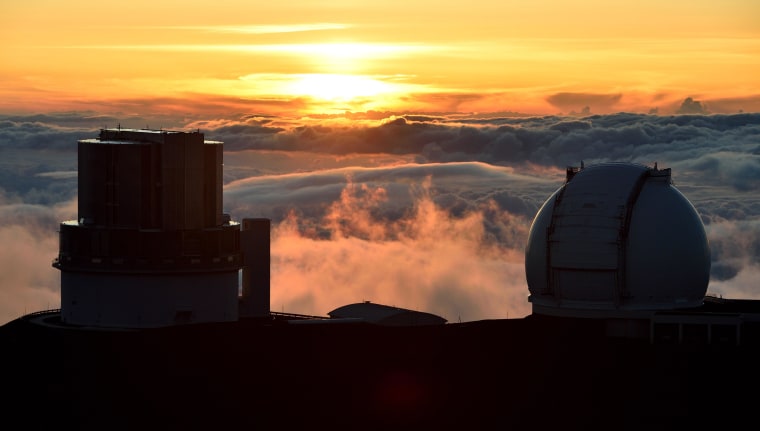 IN-DEPTH
SOCIAL