DALLAS — Joey Abonzo was working as an optician in Dallas when he was first introduced to Korean pop music, also known as K-pop, in 2012.
He had been going through what he called "pretty dark times" when a friend showed him a music video by SHINee, a five-member boy group, for the band's "RingDingDong." Abonzo said the upbeat music, intricate choreography, and striking visuals cheered him up. A K-pop neophyte, he started looking for a local community of fans who shared his passion.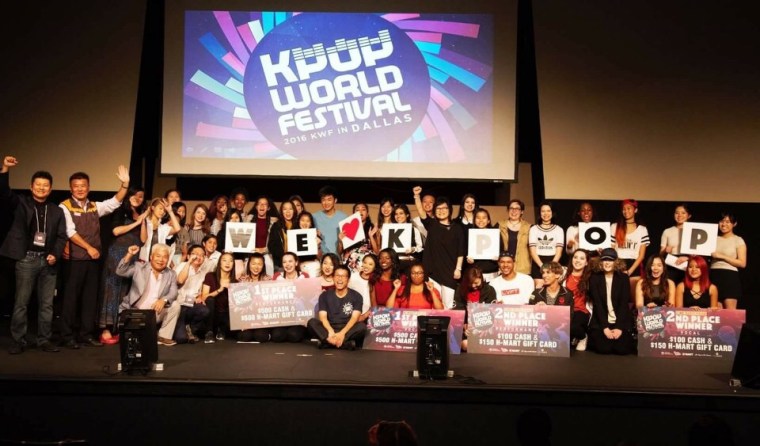 "I remember typing in 'K-pop Dallas' because I wanted a community where I could relate to people closer to home," said Abonzo, now 28. "At the time it was just me and my two best friends. I thought that there's got to be more of us."
Alonzo discovered Kpop Dallas, then a Facebook page with about 50 followers, according to Lily Tinoco, the group's founder. The page shared news about artists, announcements of Dallas concerts, and tips on where to find Korean food, beauty products, and K-pop merchandise.
But in the intervening five years, Kpop Dallas' Facebook page has grown from 50 to more than 6,500. And while they still focus on similar subjects — with the addition of some humor and discussion — the group's activities have also bled into real life.
"We started off as a little group and realized that there was a community out there. Now we have a huge network of friends."
In 2013, the group's growth caught the attention of the Korean Consulate in Dallas, who contacted the group thinking their members were of Korean descent.
"Lily got the phone call," Abonzo recalled. "She immediately went to the chat and said, 'He's speaking to me in Korean!' I guess it was the first conclusion they had come to, that the people in charge of a K-pop fan page must be Korean."
The consulate wanted to know if Kpop Dallas was interested in helping organize and promote a preliminary round of the K-pop World Festival, a South Korean government-sponsored event that invites international K-pop fans to perform their favorite songs. Winners of regional rounds, held in 71 countries in 2016, have the opportunity to compete at the final event in Changwon, South Korea.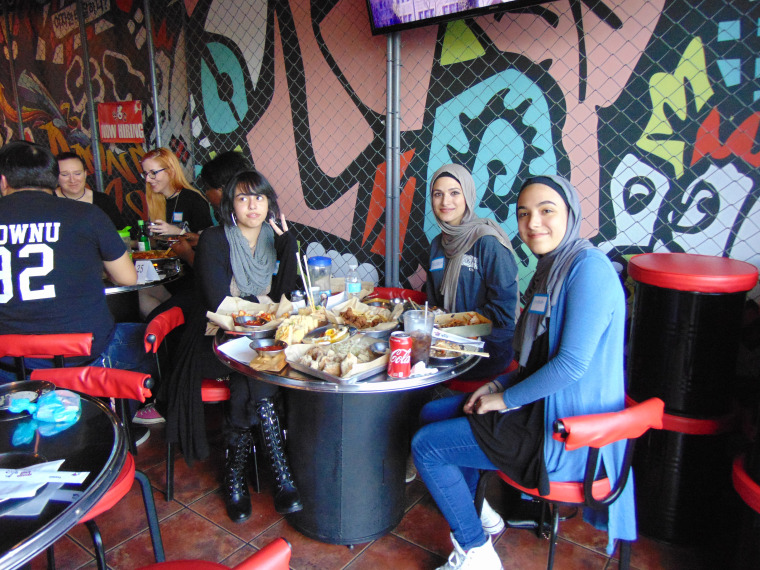 Abonozo and Xochitl Lozano, a fellow Kpop Dallas member, have hosted the event every year since their first K-pop World Festival, which attracted "roughly a hundred people," according to Abonzo, and was held in a high school gym.
Last year, the Dallas preliminary attracted around 600 people, Tinoco said, with some competitors traveling from as far as Minneapolis, Oklahoma, and Mexico City.
RELATED: KCON NY: The Dream of K-Pop Is Alive in New York
The group's success has mirrored K-pop's in the U.S. According to data from MyMusicTaste provided to Billboard, a Seoul-based company that tracks and plans concerts, the U.S. hosts the third-most K-pop concerts outside of Korea after Japan and China, with the number of concerts consistently increasing from 2013 to 2016. This year, boy group BTS became the first K-pop group to win a Billboard Music Award.
The opportunities for Kpop Dallas have kept coming. Last year, Naver — a tech company that operates South Korea's most popular search engine, according to Reuters — asked Kpop Dallas to become ambassadors for a live-streaming app. With the invitation came three free trips to Korea, although only one of the Kpop Dallas members had a passport and was able to attend.
Most exciting for Abonzo and Tinoco was what they called the "backstage experience." Since 2013, the Kpop Dallas team has worked with multiple Korean entertainment companies touring in the U.S., they said, assisting with production and travel coordination as well as event promotion.
"We were within arm's length of people that we idolize," said Abonzo. "We went from being just fanboys and fangirls to going on beer runs for the idols."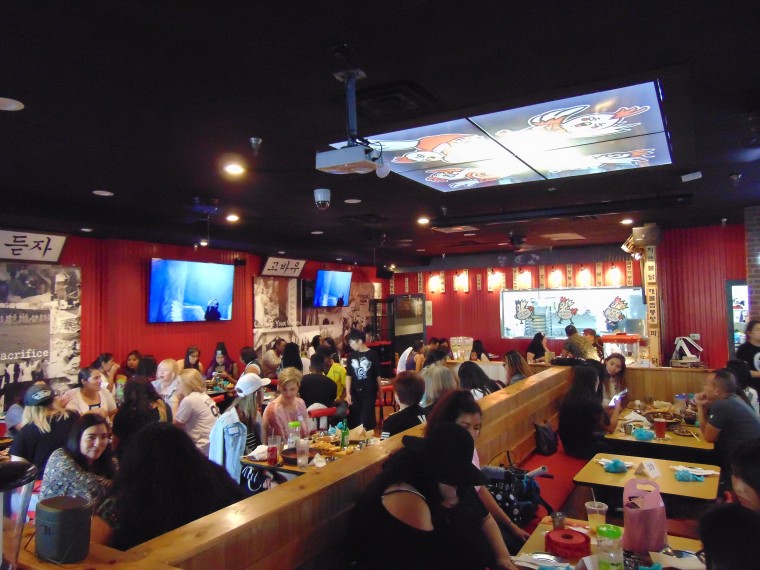 In the last week of September, the group held an event attended by NBC News to celebrate their sixth anniversary. Abonzo, Tinoco, and Lozano and the rest of the Kpop Dallas group originally organized a small get-together for 50 people at a local Korean restaurant. When they reached 50 RSVPs within an hour of posting the event, they increased the number of tickets to fill the restaurant.
Abonzo said that planning the event, which included gift bags and a raffle of memorabilia that the Kpop Dallas members had won at various events, was a way of "giving back to community."
"Without them, there would be no us," he said.
Tinoco agreed. "If you had told me back in 2011 that I'd be working backstage at concerts, creating events, doing world festivals? I would have been like, 'You're crazy,'" she said.
"We were within arm's length of people that we idolize. We went from being just fanboys and fangirls to going on beer runs for the idols."
Half an hour before the celebration, a line of Kpop Dallas fans spanning a wide range of ages and backgrounds waited quietly outside the restaurant. As the venue began to fill, attendees sat at separate tables, largely speaking amongst themselves.
Kpop Dallas members initiated games to break the ice, but it was when they started playing music videos on the restaurant's televisions that the groups of attendees came together to sing and dance.
Alex Barron, one of the event attendees, said K-pop increased his confidence and sparked a love for dancing. He recalled a time he won a contest, held on YouTube, that chose an opening act for K-pop artist Hyuna's Dallas concert, as "singlehandedly one of the best experiences of my life."
"[K-pop] was something that really did help with confidence for me," Barron said. "The community is great because everyone is so friendly. Back then, I used to be scared to talk to people, but now people come up to me or I go up to them."
That sense of community is something the Kpop Dallas team is happy to see. At the end of the night, Abonzo pointed to a moment of the celebration he said illustrated how the K-pop community—and how Kpop Dallas—operates.
"That middle area — they all started off as separate tables, but toward the end they pushed the tables together and were one big group," Alonzo said. "That was what we wanted and that's why we started. We started off as a little group and realized that there was a community out there. Now we have a huge network of friends."
Follow NBC Asian America on Facebook, Twitter, Instagram and Tumblr.