Politics was one of Srinivas Kuchibhotla's favorite subjects. The 32-year-old would get his fix from newspapers, network news and radio shows.
But that all ended when Kuchibhotla, an engineer from India, was fatally shot in a Kansas bar early last year, allegedly after the gunman used "racial slurs" and yelled "get out of my country."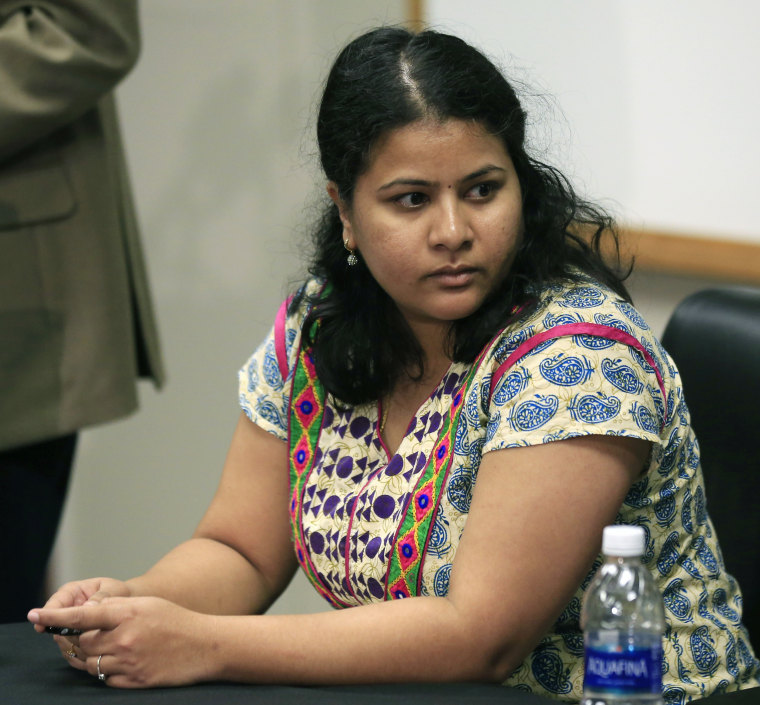 For Kuchibhotla's widow, Sunayana Dumala, there's a sort of irony that almost a year later she'll be the one attending President Donald Trump's first State of the Union address on Tuesday, at a time when Democrats and Republicans in Congress take up the battle over legal immigration.
"I wanted to use this one opportunity that was given to me to help me in spreading my message of love, unity and empathy," said Dumala, who plans to go as a guest of Rep. Kevin Yoder, R-Kan.
Each member of Congress gets to invite one person to the State of the Union, their choices typically representing the issues they hope to highlight.
Yoder is lead sponsor of a bill with bipartisan support that seeks to eliminate the per-country percentage caps for employment-based immigrants. Those caps, according to the congressman, have caused backlogs in the employment-based green card system, disproportionately affecting highly-skilled immigrants from large countries like India and China.
Yoder said it would be symbolic and a fitting tribute to bring Dumala, who came to the United States in 2007 to pursue a master's degree.
Trump mentioned the Kansas shooting in his first joint session speech before Congress back in March.
"We would love for him to acknowledge her during the State of the Union, to speak about her as a representation of our value in having a good immigration system that brings people from around the world here, the positives of immigration, combined with speaking out against the hatred and negativity we see in our country," Yoder said.
Dumala said she was taken by surprise when she received the invitation from Yoder's office around New Year's Eve.
"For him to choose me from his entire district, that is a big thing," she said.
Dumala didn't immediately accept, though. On the one hand, she said she knew it was a great opportunity that provided a national platform to spread her message.
"It also reminds me what I've been through," Dumala added.
Kuchibhotla, an aviation systems engineer and programs manager at GPS maker Garmin, was at Austins Bar and Grill in Olathe, Kansas, when he was killed on Feb. 22.
Two others — Kuchibhotla's friend Alok Madasani, from India, and patron Ian Grillot, who intervened — were wounded in the attack.
Adam Purinton, then 51, is accused of opening fire after using "racial slurs" and yelling "get out of my country," the Associated Press and Kansas City Star have reported.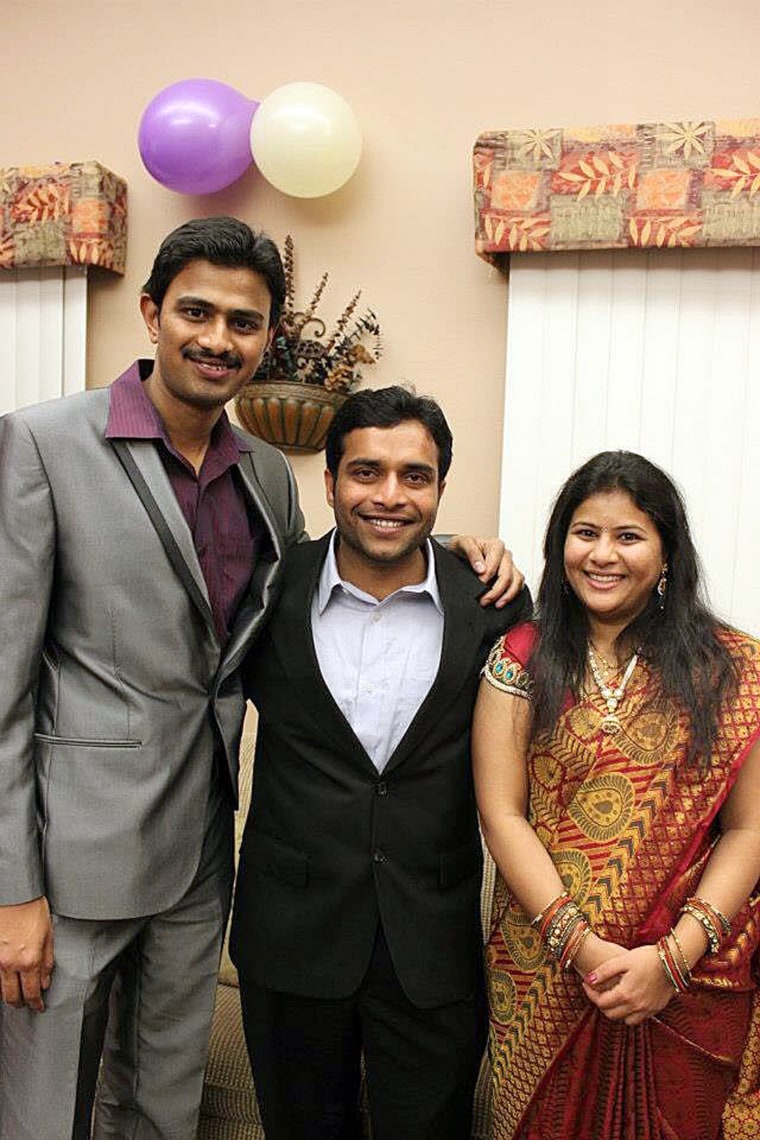 Purinton was charged in the shooting and awaits a state trial on one count of premeditated first-degree murder and two counts of attempted premeditated first-degree murder. He was also indicted in June on federal hate crime charges, which carry a possible penalty of death.
As Dumala was coping with the loss of her husband, she also learned last year that she had temporarily lost her U.S. resident status, which was tied to Kuchibhotla through marriage.
Kuchibhotla was on an H-1B non-immigrant visa, which is granted through sponsoring U.S. companies to foreign workers with bachelor's degrees in specialty fields like engineering, computer programming, and science.
Yoder had stepped in to help secure Dumala a temporary work visa. Then January brought some good news.
"After the New Year, my work visa was finally approved, which came as a big relief, not just for me, but also my family," she said. "Now I have the flexibility to travel to India."
Dumala is planning that trip for February, to mark the one-year anniversary of her husband's passing. She has also organized a peace walk for March 9 — Kuchibhotla's birthday — from Garmin to Austins Bar and Grill and back.
Dumala and Intouch Solutions, a marketing firm where she works, have already launched a social media campaign entitled "Forever Welcome." The goal is to help ensure the U.S. is a safe place for current and future immigrant generations to pursue their dreams, said Wendy Blackburn, executive vice president at Intouch Solutions.
The video on its Facebook page was inspired by a question Dumala asked shortly after the shooting — "Do we belong?"
"I think me trying to be active and raising awareness on hate crimes, or sharing our story and trying to save other people, is all in a way to honor him," Dumala said, referring to her husband.
Before Tuesday's State of the Union, Dumala plans to attend a panel in the morning that is scheduled to include several victims and survivors of hate crimes and incidents. They plan to discuss their stories and highlight the human impact of hate.
Later that evening, Dumala expects to take her seat in the gallery and listen to Trump address Congress and the nation.
"I would like to see him talking more about welcoming everybody and then extending that invitation of friendship to all and acceptance of all," she said.
"My hope is we kind of try to fix the broken immigration system and try to make it fair for everybody." Dumala added.
Follow NBC Asian America on Facebook, Twitter, Instagram and Tumblr.