LOS ANGELES — Congressional candidate Gina Ortiz Jones was deployed in Iraq when her mother was diagnosed with colon cancer. Ortiz Jones' mother underwent surgery and chemotherapy — treatments she received because she had health care coverage — and has survived.
Health care saved her mother's life, Ortiz Jones said, and it's something she plans to advocate for in Congress if she is elected to represent Texas' 23rd Congressional District. She is one of at least five Filipino Americans vying for a seat this election.
"I know how lucky she is to have had access to that," Ortiz Jones said. "I know exactly what it's like when your health insurance plan is 'I hope you don't get sick.'"
There is currently only one sitting member of Filipino descent, Democrat Rep. Bobby Scott of Virginia, according to the Congressional Asian Pacific American Caucus (CAPAC). Other candidates running include TJ Cox, Kenneth Mejia and Cristina Osmeña in California, as well as Jennifer Zimmerman in Florida.
Underrepresented
More than 4 million Filipino Americans live in the United States, according to U.S. Census data, more than 1.6 million in California. But despite making up 1 percent of the U.S. population and the community's centuries-long history in the U.S., the group's representation in Congress has been sparse.
Prior to Scott, Congress saw at least one other voting member of Filipino descent in former Republican Rep. Steve Austria from Ohio, according to Krystal Ka'ai, executive director of CAPAC. Former Republican Sen. John Ensign from Nevada also claimed Filipino heritage, though he is not documented by the U.S. Congress' Office of the Historian as having AAPI ancestry, Ka'ai added.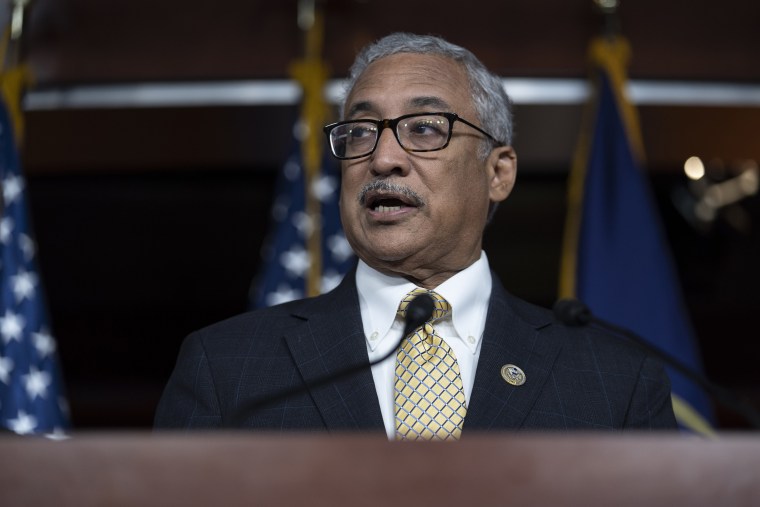 As a U.S. territory from 1907 to 1946, the Philippines also elected a number of non-voting resident commissioners to Congress.
Pei-te Lien, a professor who specializes in Asian-American politics at the University of California, Santa Barbara, said she and her colleagues have continuously wondered why the group's political power hasn't followed the growth of its population.
An August 2018 study in the journal "Politics, Groups and Identities" identified that one potential contributor to the lack of Filipino Americans in political office could be that the group tends not to contribute financially or volunteer for political campaigns. Authors of the study also wrote that some survey respondents suggested that the community may prioritize spending money on their families in the United States and overseas as opposed to politics.
Immigrants in general, especially low-income immigrants, can also face a lack of knowledge of how the U.S. government works, financial networks and financial stability – all of which are necessary when running for office, according to Sayu Bhojwani, founder and president of New American Leaders, an organization that works to get immigrants and underrepresented Americans into politics.
But while the community hasn't historically been elected to office or donated to campaigns, it is active in other ways, Lien noted.
The August study found that Filipino Americans primarily participate in politics by voting. According to research firm AAPI Data, 59 percent of Filipinos were registered to vote and 50 percent of them voted in the 2016 election, ranking third among other Asian-American groups.
Apart from voting, Lien said Filipino Americans' strength tends to be in labor-based activism dating back to the '60s, the decade when Filipino labor leaders joined forces with Mexican farmworkers in the Delano Grape Strike to protest poor wages and working conditions.
"I think … this is a group that has been neglected, and this is actually a group that has a lot of potential," Lien said. "They could do a lot more in terms of visibility in mainstream politics, but you need some role models, you need some cases of success."
The Candidates
The five Filipino-Americans Congressional candidates running this election all said they were motivated to step into the political sphere to create change and give back to their respective communities. They also believe the range of their experiences, including as immigrants or members of immigrant families, will allow them to better serve their districts.
Cox, a Democrat hoping to win a seat in California's 21st Congressional District, said he drew on experiences including being called racial slurs as a student. "You get called that on a bus when you're 6 years old, you remember that for the rest of your life," he said, referring to anti-Asian slurs. "It makes you want to stand up to bullies."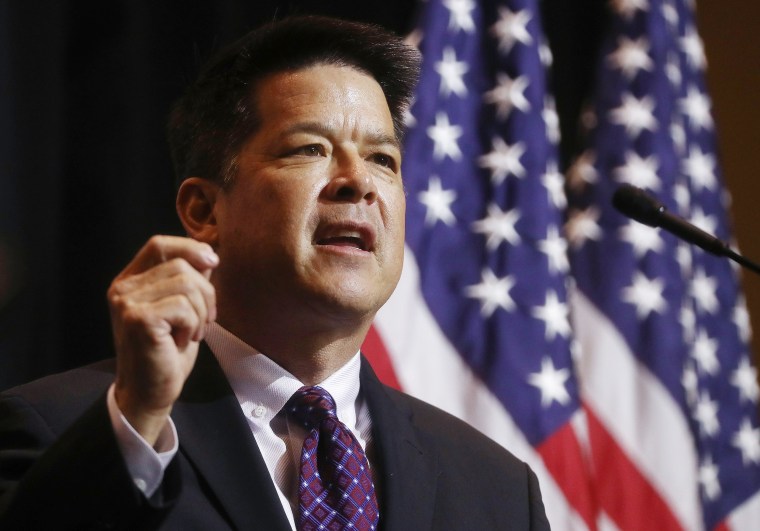 Ortiz Jones, a Democrat, faces Republican incumbent Rep. Will Hurd in a Texas race rated "lean Republican" by the Cook Political Report. She admitted politics is not a career she had considered, but that her combined experiences as a Filipina American and an Air Force veteran, among others, will enable her to bring a fresh perspective to Congress.
"I think some of the challenges that we have in Congress are based on the fact that we don't have the diversity of life experiences that are in our country," she said.
Mejia, a Green Party candidate, is seeking to represent California's 34th Congressional District, located in Los Angeles County. He said he was inspired to run because of Sen. Bernie Sanders' presidential campaign in 2016.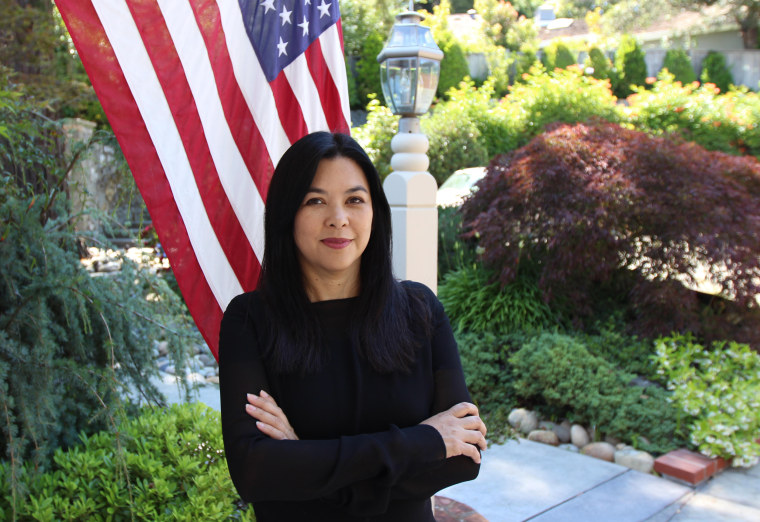 Osmeña, the great grand-daughter of former Philippine President Sergio Osmeña, is a Republican seeking to represent California's 14th Congressional District located in the San Francisco Bay Area.
Zimmerman, a pediatrician in Florida and a Democrat, is running for the 1st Congressional District in the north western part of the state.
History made?
All of this year's candidates are facing incumbents and received a much smaller number of votes than their opponents in the primaries. The Cook Political Report favors the incumbents in all the races, but the contenders don't appear to be too worried about the numbers.
"I'm actually very energized," Zimmerman, the Florida candidate, said. "And let me tell you why: In 2016 everyone said that Hillary had it in the bag ... But we have realized now that polls only tell one side of the story. What we don't know, really, is how someone in the privacy of their polling booth or in their home, they can always change their mind at the last minute."
Arnel Dino, chair of the Filipino American Democratic Caucus of the California Democratic Party, said he believes the election of any of the five candidates into Congress would spark greater interest in politics in the community and would give members a direct voice in the legislature.
"We've had a lot of allies nationally and within different communities, Democrat and Republican. However, having TJ or Gina or any of the other Fil-Am congressional candidates get elected would mean that we have someone who is from our community, understands our experience and can give rise to our voice," he said.
Lien said that even if the election doesn't work out in the candidates' favor, media coverage of their candidacy will have improved the community's visibility and could help mobilize others to run for office in the future.
"It's a very exciting time," she said. "The interest is particularly high, and in particular, communities of color – Filipino Americans included ... many people are already predicting we're going to see history being made."
Follow NBC Asian America on Facebook, Twitter, Instagram, and Tumblr.