It's the season of giving, so why not choose gifts that give more good to the world? Choosing ethical brands ensure that purchased products are produced fairly, are good for the environment, and/or share their profits to support a worthy cause.
NBC News spoke with several Asian-American designers and CEOs of ethical brands to guide consumers in giving more this season.
Follow NBC Asian America on Facebook, Twitter, and Tumblr.
Ecohabitude
Ecohabitude is an online peer-to-peer marketplace that provides ethically-made products. Ranging from stylish clothing, unique accessories, health and beauty products, home goods, and food items, Ecohabitude has a wide range of socially responsible gift ideas.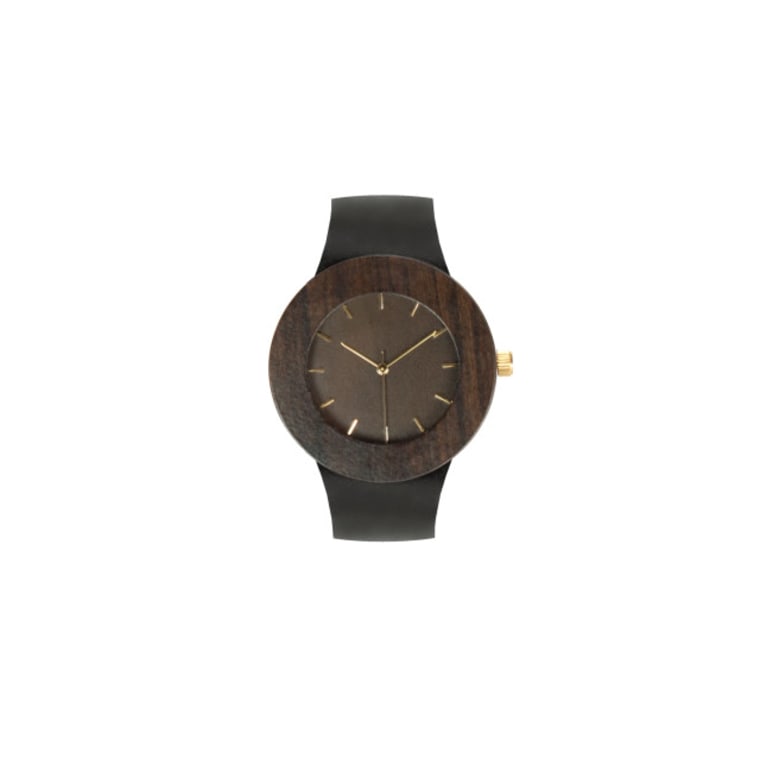 After spending a year of independent study on Hawaiian culture, Ecohabitude CEO Kristen Drapesa told NBC she was inspired to make changes in the way she lived, which led to her founding her company in 2014.
"Growing up on an island, the lifestyle has always been different-people are more accustomed to being mindful of the land and others around them," said Drapesa, who was born and raised in Hawaii and is of Hawaiian, Chinese, and Norwegian descent. "Since you are sharing such a small land mass with others, sustainability & consideration of resources becomes more of a necessity, rather than a choice."
The RISE Collective
The RISE Collective is a jewelry company founded by Mei Elizabeth Tan, a Cambodian-American woman whose family was enslaved in Cambodian concentration camps during the Khmer Rouge regime.
Tan began the jewelry company with its Signature Survivor Cuff as a symbol for the fight for freedom against modern day slavery. In homage to her four-year-old brother, who did not survive her family's escape, Tan created The RISE Collective to help give children of survivors resources to flourish.
Turning weapons of war to symbols of peace, the cuffs are made with deactivated and recycled brass munitions that were handcrafted by local Cambodian artisans at a fair wage. Proceeds from the purchase of the cuff help provide food, education, and medical supplies to children of survivors.
"The reason why The RISE Collective is so important to me is that it is more than just a piece of jewelry or even a passion project that I've been working on for over a year," Tan told NBC News. "It is a symbol of triumph in each of our personal stories, as well as our collective journey of rising to reach our highest potential of humanity as individuals and as a community. Each cuff serves as not only a statement piece, but as a statement for peace, for compassion and for empowerment."
Vaute
Vaute, a word combination between "vegan" and "haute" and is pronounced like "vote," wants to help consumers "vote in" a way of making clothing that is animal-friendly and completely cruelty-free.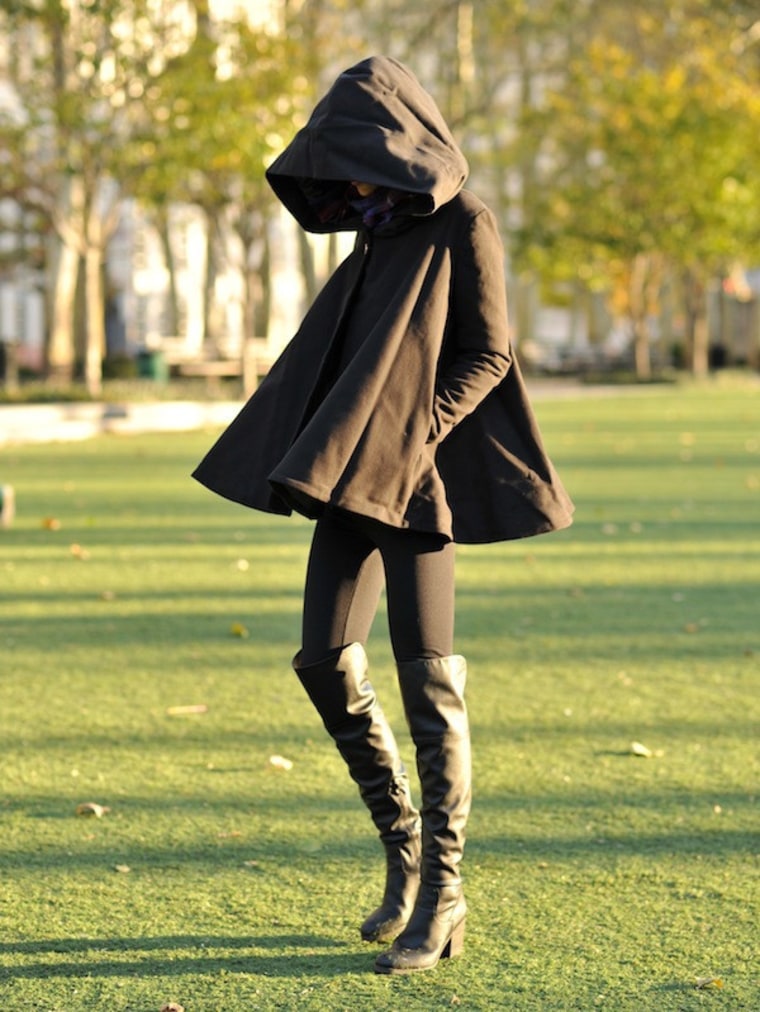 Vaute Couture's signature coat collection is made with innovative materials and free of animal fibers. In 2013, Vaute broke history as the first vegan brand to show at New York Fashion Week, and PETA named the brand's founder Leanne Mai-Ly Hilgart as the "Most Influential Designer."
"I started VAUTE without a background in fashion," Hilgart, who's been an animal activist since she was a child, told NBC News. "I don't believe animals belong in fashion. Living beings can't be scaled in an industrial system. So I've given my all—my life savings and seven years of my life, so far—to creating apparel that is better than wearing animals."
Hilgart adds that Vaute is the "first all-vegan apparel brand in the world."
Based in New York City, Vaute's clothes are made locally in Manhattan's Garment District, and have two brick and mortar locations in Manhattan and in Los Angeles.
Hilgart grew up in the suburbs of Chicago, and was raised by her mother from Taipei and her father from Wisconsin. She has spent time living in Taipei and Hong Kong during her modeling career.
Native Sol
Native Sol brands itself as a place for "Creative Earth Friendly Designs," and is owned and operated by Filipina-American designer May Salem and her partner Ty Ward. The Long Beach-based duo began Native Sol in 2005 in alignment with their commitment to live a socially conscious lifestyle. Their goal is to create unique handmade creations using consciously sourced and sustainable materials.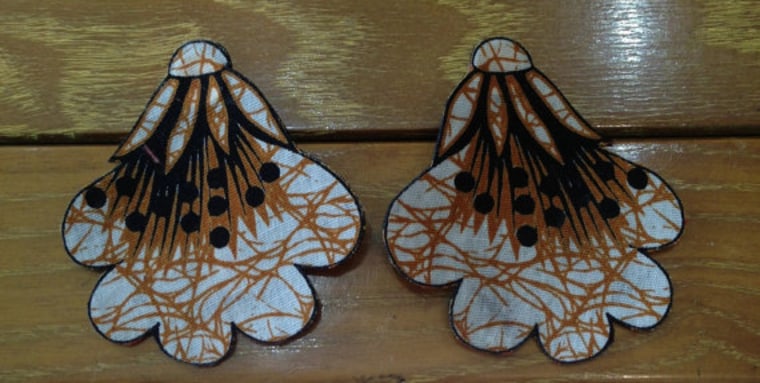 To preserve the lifespan of discarded materials, Native Sol upcycles and creatively re-purposes vintage and salvaged materials to make new jewelry and clothing items. Their clothing is made with natural fibers such as organic cotton, hemp, linen, and recycled materials.
"I started Native Sol before I had children with the concept of helping the environment and raising the awareness for ethical fashion," Salem told NBC News. "Now that I am looking at my four precious kids, it solidifies my path and ensures that my sacrifice [and] choices are investing in their future. They also push me to keep evolving and find better ways to be more and more sustainable."
Native Sol uses the platform of clothing and design as a means to promote positive social change inspired by nature, people, indigenous designs, cultures, and street art.
Banago
Banago was created to support and expand the livelihoods of local artisans in the Philippines, many of whom were impacted by 2013's devastating Typhoon Haiyan. Banago's bright, handwoven bags are made from natural fibers, and woven with the local technique to aid in preserving the region's traditional craftsmanship.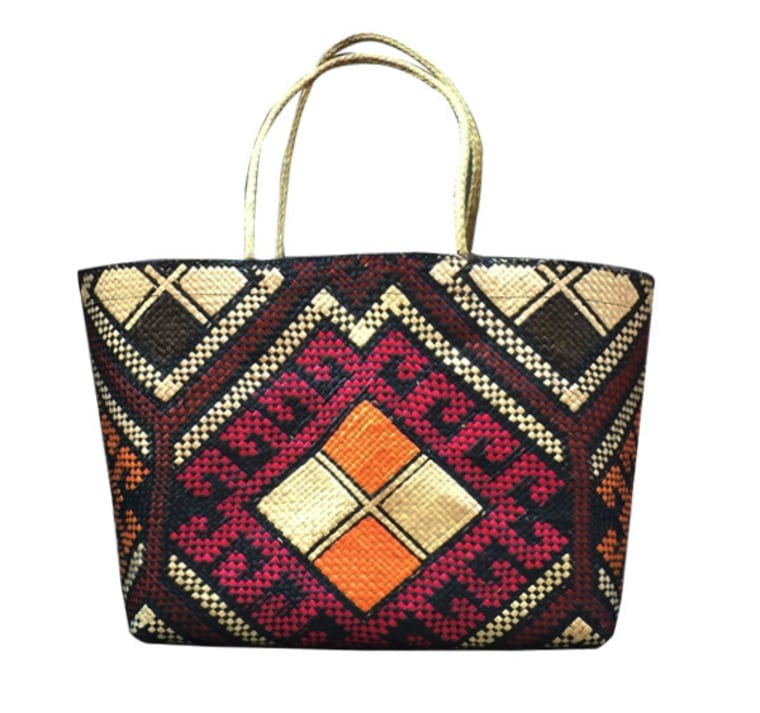 Banago founder Renee Patron is a Filipina-American who herself witnessed her own mother's home torn apart during the typhoon. Patron told NBC News in October that after surviving the devastation, she is determined to move forward and to help create livelihood opportunities for local artisans, while simultaneously producing beautiful products for the world to enjoy.
"At Banago, we teach the importance of quality work and entrepreneurship in hopes of empowering women," Patron told NBC News previously. "So far we have been successful because we have stayed true to our beliefs that the true luxury is having the ability to help."