When the cast of "Crazy Rich Asians," scheduled for release Aug. 15, was announced in 2017, many celebrated the opportunity to see a major Hollywood film with a cast of Asian descent.
But despite the excitement, there was some backlash centered on the film's star, Henry Golding, who plays a character of Chinese descent raised in the U.K. Some believed Golding, who is of British, Malaysian, and Singaporean descent, was not right for the lead, and thought the role should have gone to an actor of full Asian descent instead.
Golding has said it was fair for others to question the film's casting and also defended his upbringing. "I think it's fair to question motives of why they're choosing me instead of someone else," he told The New York Times. "I never felt I wasn't suitable for the role because I was half-white. I've always seen myself as Asian, so I never had any qualms about that."
While there have been calls for Hollywood to consider an actor's ethnic background when casting a role (last year, Jackie Chan faced criticism when he was cast as a Vietnamese character in "The Foreigner"; before ABC's "Fresh Off the Boat" premiered in 2015, Randall Park, who is Korean American, addressed his casting as a Taiwanese-American character; and the 2005 Academy Award-nominated film "Memoirs of a Geisha" came under fire for casting Chinese actresses as Japanese), some casting directors say it's not that easy.
Screen Actors Guild rules and guidelines on discrimination prohibit casting directors from asking actors what their ethnicity is.
"We cast by how they look," Jennifer Bender, executive director of Central Casting — an entertainment company that hires background actors for films, commercials, and movies — said. "It is based on look rather than actual background."
The right look
Appearances factored heavily into casting director and former actress Elaine Del Valle's own career. Appearing in shows like "Dora The Explorer" and "The Sopranos," Del Valle said one of her frustrations as an actress "was not being seen as Latina enough."
"When trying to get roles in TV and film I was hitting a wall," she said. "They were hiring people who didn't look like me."
Colorism is a symptom of racism ... It goes hand-in-hand with racism, to the degree that we are addressing racism or adjusting our practices in ways to try to offset the effects of racism, we will likely impact colorism as well.
Del Valle said she still believes the television and film industry is looking for Latina actresses of a certain complexion — the commercial industry is looking for Latinas with a Caucasian look, she contends, and darker-skinned Latinas are the norm on the big screen.
"If they say to me, 'Hire a Latina,' I know Latinas that have blonde hair and blue eyes and with terrific Spanish, but that's not the one that they want to hire or sometimes they do depending on what they're looking for," Del Valle said. "They want someone who looks it and looks it to them."
A similar debate surfaced earlier this year following the release of "Black Panther," when actor Amandla Stenberg — who uses they-them pronouns — said in an interview that they had walked away from auditioning for the film because "it would have just been off to see me as a bi-racial American with a Nigerian accent just pretending that I'm the same color as everyone else in the movie."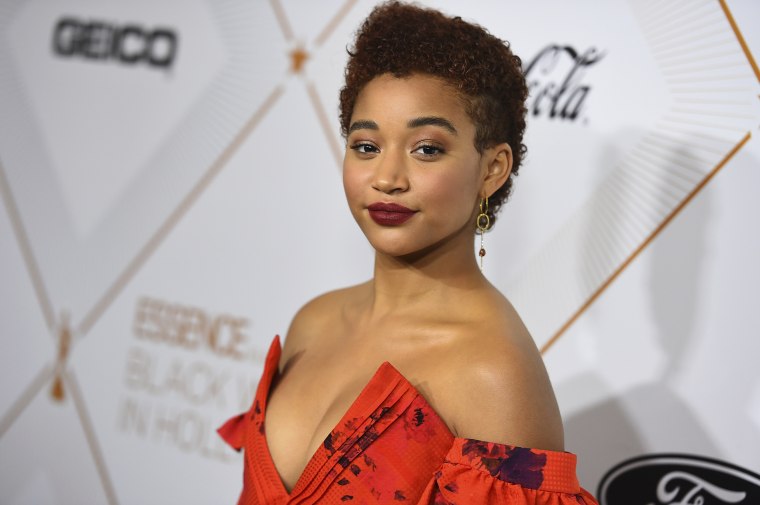 Stenberg's comments decision highlight an issue that some say won't disappear anytime soon. Rhavynn Drummer, an independent casting director who's worked on several Tyler Perry films and shows, noted that while lighter-skinned black actresses getting lead roles was more prominent historically, Hollywood has slowly begun moving away from excluding darker-skinned women.
"When I think about 'Black Panther,' it was not only an all-black cast, but a darker skinned cast," Drummer said. "But I also look at other projects like 'Dear White People' or 'Insecure' or even 'The Chi,' and I do feel like if there is an African-American person in the room, as a writer, as casting director there is more diversity in terms of the different shades of black that we see."
"Colorism is a symptom of racism," said Darnell Hunt, director of UCLA's Ralph J. Bunche Center for African American Studies and an author of the 2018 Hollywood Diversity report. "It goes hand-in-hand with racism, to the degree that we are addressing racism or adjusting our practices in ways to try to offset the effects of racism, we will likely impact colorism as well."
A more diverse future?
In an effort to increase diversity, the Academy of Motion Picture Arts and Sciences invited its largest class ever in 2017, totaling 774 movie professionals. Thirty percent of the class were people of color, according to the Academy.
But practical effects have yet to be realized. According to a 2018 report on Hollywood diversity by the University of Southern California's Annenberg Inclusion Initiative, little had changed in the years it had been tracking the entertainment industry.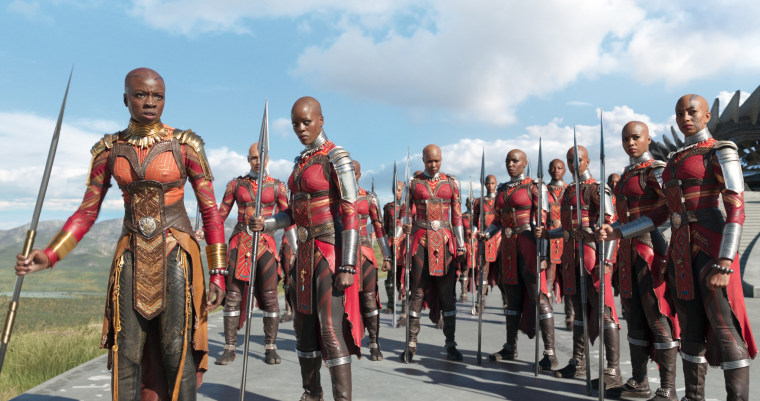 In an effort to help Asian actors navigate the film industry, casting director Julia Kim, a member of the Casting Society of America's diversity and inclusion committee, started InvASIANLA. The group holds workshops and classes on how to prepare for an audition, take headshots, and reading scripts among other subjects.
Kim said she understands how casting Golding could upset fans because of the popularity of the character and the fact that Asians are rarely chosen to play a romantic leads. But, she added, Asian Americans should be happy when someone of Asian descent is cast as a lead.
"It's an occasion to celebrate and not nitpick the amount of Asian-ness," Kim said. "Inclusion means everyone who's appropriate should be considered for the role."
While there are cultural specifics that need to be respected between different Asian ethnicities, Kim said, a good actor will be able to communicate those nuances.

"My feelings are that the profession of acting is about being able to convey a character," she said. "As casting professionals, we would do our due diligence to scour the authentic community but at the end of the day, the belief should still be best person for the job."
The trend for actors of Asian descent is also promising, she noted. Kim said she has seen an increase in the number of Asian actors auditioning for roles.
"There is a viable career choice to make a living as an Asian actor," she said. "And that they're rising to the occasion as well in talents and abilities. As opportunities continue to rise, so the does the representation."
And Hunt said that as more people of color find themselves in positions with creative decision making power, diversity is likely to increase.
"As artists, they're trying to reflect the experiences they're familiar with," he said. "They're trying to be true to their story and will probably have a cast with a range of different color tones."
Follow NBC Asian America on Facebook, Twitter, Instagram and Tumblr.