At the European Yo-Yo Championships in Bratislava, Slovakia, last March, Evan Nagao set his routine to Lynyrd Skynyrd's "Free Bird." It was an odd choice considering what his fellow competitors usually perform to.
"A lot of the music is trap music or dubstep, something with more music cues," Nagao, 21, told NBC News. "But I just thought, 'What is the coolest song in the world ever?' And I realized when I'm doing super-fast yo-yo tricks, it's kind of like shredding on the guitar."
The offbeat choice paid off: Nagao placed first, thanks to a three-minute performance that included a series of finger-twisting, complicated tricks ("bangers" in yo-yo lingo), slinging the spinning toy over his head and through his legs, and even doing the "running man" across the stage.
The win helped the Honolulu-based competitor secure a spot at the World Yo-Yo Contest in Reykjavik, Iceland, which starts on Aug. 10.
"I think something that's always interesting is when people ask, 'What is yo-yoing? Is it a sport? Is it a hobby? Is it an art? Something to do when you're bored?' ... For me, it's all four."
For Nagao, yo-yos were the family business. His father, Alan, worked in marketing for the toy from the mid '90s to the early '00s, and Nagao grew up surrounded by yo-yos.
"We'd have demonstrators at our house. Pretty much every human being I encountered in my life was into yo-yos, so I just picked it up, kind of like walking," said Nagao, who works part-time in marketing when he isn't performing.
He started yo-yoing at age 1 and by age 3, had graduated to tricks where he would wield a yo-yo in each hand, Nagao said. His talent led to TV appearances on "The Tonight Show with Jay Leno," "Ripley's Believe it or Not," and "America's Most Talented Kids."
Nagao then took a six-year break to "just be a kid" before picking up the activity again in 2009 while on a family vacation in Los Angeles.
"We were at a kite shop on the Redondo Beach pier. They hooked me up with a new type of yo-yo, and it spun ten times longer than my old one. I was amazed by how many tricks I could execute," said Nagao.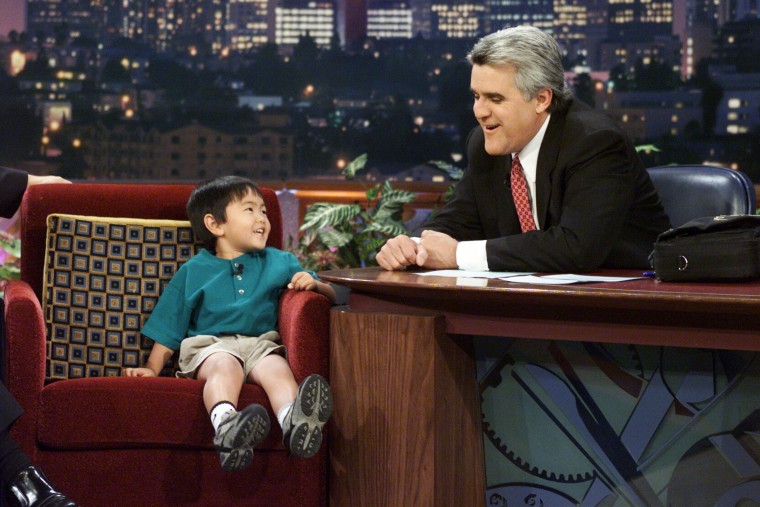 Inspired, he started entering contests soon after. Today, he is sponsored by a major yo-yo company, does YouTube tutorials on tricks, and even has his own signature yo-yo — the Edge. It retails for nearly $100.
In Reykjavik, he's aiming for the world title with a routine that he called his most difficult to date. He placed 14th in the contest last year.
"When I put together a routine, it really just starts with this idea of like, what kind of mood do I want to be portraying throughout?" Nagao said. "For the world contest, I decided I want to make people really excited at the beginning and then give them sort of a dramatic, more slow feeling towards the middle."
He'll end it with a banger, or several: "It's going to be the craziest thing I've ever attempted on stage. If I mess up, it'll be very high risk."
Keeping with his tradition of offbeat music choices, Nagao said the routine will kick off with the fast-paced, tongue-twisting rap portion of the song "Look at Me Now" by Chris Brown featuring Busta Rhymes.
To prepare, Nagao has been practicing for five hours a day for the past month, he said. He also meditates for 30 minutes to an hour, three times a week.
"It helps me get my mind disciplined and helps me keep that creative flow, I believe," said Nagao.
The "flow" that he experiences when he performs is something he hopes to share with others. In the long run, Nagao said, he wants to help grow the yo-yo community. He is also considering entering talent competition shows.
"I really see yo-yoing being a very good avenue for people to discover their greatness," Nagao said. "Where I want to take yo-yoing is in a direction of personal development."
And if newcomers aren't quite sure what yo-yoing even is, Nagao said that's just fine.
"I think something that's always interesting is when people ask, 'What is yo-yoing? Is it a sport? Is it a hobby? Is it an art? Something to do when you're bored?'" Nagao said. "What you find in the yo-yo community is that every single person answers that question differently. For me, it's all four."
Follow NBC Asian America on Facebook, Twitter, Instagram and Tumblr.