On Tuesday, Rep. Judy Chu (D-CA) introduced a bill to reform the way that the Department of Defense deals with the of hazing in the military. H.R.5060 or The Harry Lew Military Hazing Accountability and Prevention Act, would require the Department of Defense to improve training, create a database of military hazing incidents, and submit an annual report on what is being done to stop hazing. On Wednesday, Rep. Jackie Speier (D-CA), a co-sponsor of the bill and a member of the House Armed Services Committee, is expected to introduce the same text as an amendment to the 2017 National Defense Authorization Act.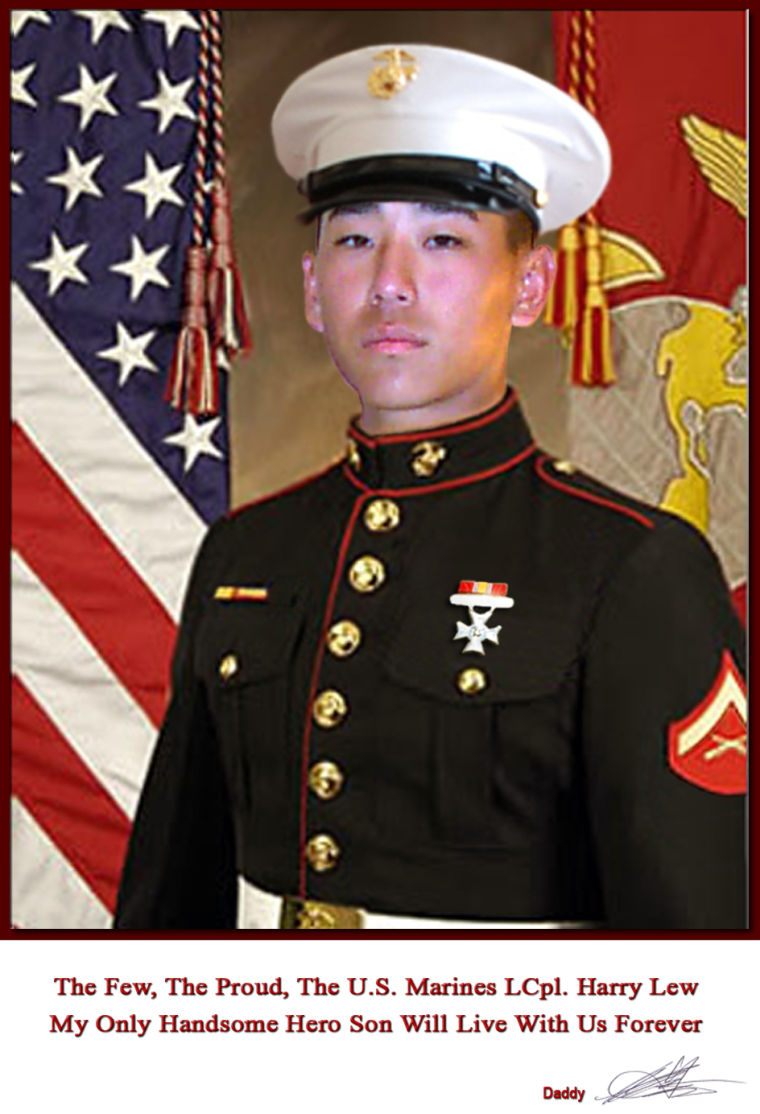 The bill and amendment follow a Government Accountability Office (GAO) report released in February that found that the Department of Defense did not have consistent data on military hazing incidents and that service members in all branches of the military needed better training to combat hazing.
"What the GAO report pointed out was that the data is not consistent so what we need is department-wide guidance on comprehensive, consistent data collection," Chu told NBC News. "We are actually proposing something that the Department of Defense wants, which is a database similar to the sexual assault database, that will provide consistent data so that we would have a better ability to evaluate the prevalence of hazing throughout the entire Department of Defense and all its branches of the military."
RELATED: Three Years Later, A Moment of Silence for Private Danny Chen
The bill is named in honor of Chu's nephew, a marine who committed suicide after being hazed by his platoon while deployed in Afghanistan in 2011.
His is not an isolated case. Others hazed because of their race, gender, religion, sexual orientation, and other differences include Danny Chen, Brushaun Anderson, Hamson Daniels McPherson Jr., Jarrett Wright, and others, according to Chu. The March 18 death of Private Raheel Siddiqui of Taylor, Michigan, during Marine Corps boot camp is currently under investigation.
"This was an intelligent, loyal, patriotic young Muslim man — and class valedictorian — who loved his country. Some are concerned that hazing may have been involved in the death of Private Siddiqui," Rep. Debbie Dingell (D-MI), another bill co-sponsor, said in a statement. "We all have an obligation to bring more accountability to the system and improve training so hazing is tracked and handled appropriately. We owe it to those we've lost to take action to prevent more senseless tragedies from happening in the future."
The bill has strong bi-partisan support, Chu said, and is cosponsored by Reps. Chu, Speier, Dingell, and Ted Lieu (D-CA).
"This is the fifth anniversary of the death of my nephew, and justice certainly wasn't served," Chu said. "Of the three that were involved, two were let go without any punishment, and one was put into one month confinement. So it is time for the military to treat hazing seriously. Our men and women in uniform protect us and we must do what we can to protect them."
Follow NBC Asian America on Facebook, Twitter, Instagram, and Tumblr.