A bill that would honor the more than 260,000 Filipino and Filipino-American veterans of World War II is one step closer to becoming law.
The Filipino Veterans of World War II Congressional Gold Medal Act of 2015 passed the House of Representatives on Nov. 30 following remarks by the bill's sponsor — Rep. Tulsi Gabbard (D-Hawaii) — and several co-sponsors, including Reps. Judy Chu (D-Calif.), Joe Heck (R-Nevada), Mike Honda (D-Calif.), and Colleen Hanabusa (D-Hawaii). The bill had previously passed the Senate in July. It will now head to the desk of President Barack Obama.
RELATED: Retired General Predicts Congressional Gold Medal for Filipino WWII Veterans This Year
"Today is truly a great day, a significant seminal period in American history — second only to the liberation of the Philippines and surrender of the Japanese Imperial Forces on August 15, 1945," retired Maj. Gen. Antonio Taguba, chairman of the Filipino Veterans Recognition and Education Project, said in a statement. "Now we can tell our veterans with pride in our hearts that this grateful nation has, at last, granted them recognition for the selfless sacrifice they endured in war, and restored their dignity and honor in service to their nation."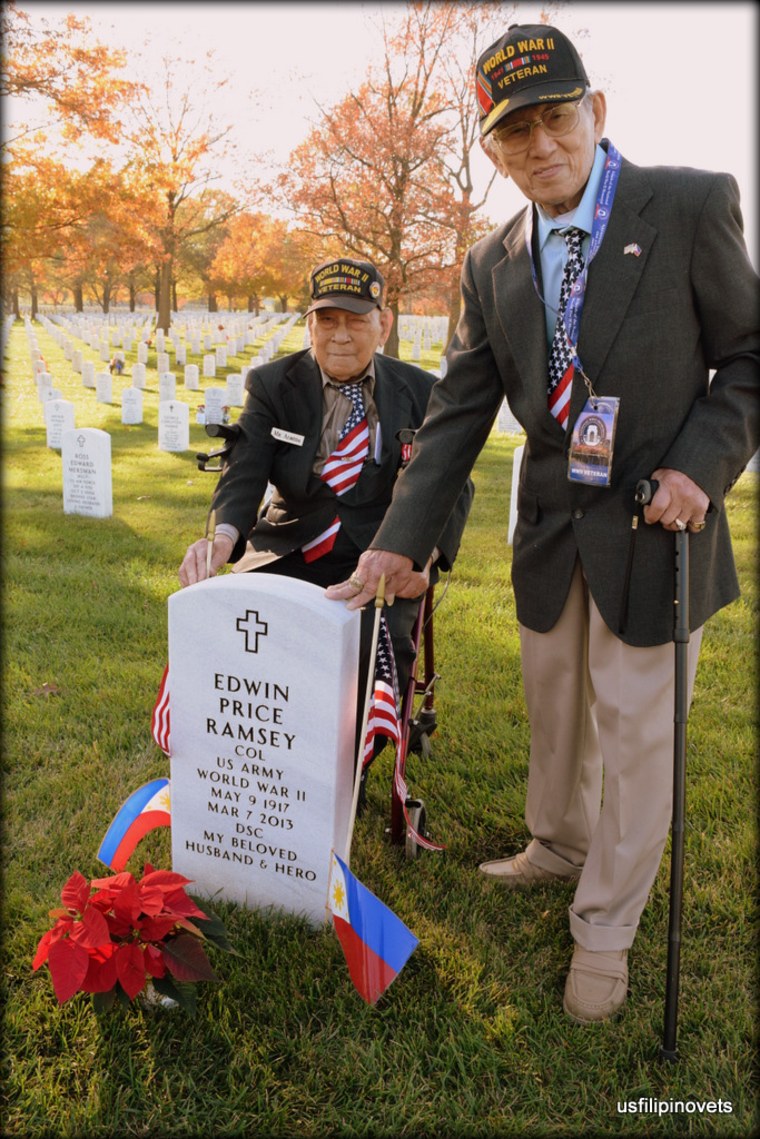 "For months, we have said that time is running out to recognize Filipino World War II veterans for their brave service," Sen. Mazie Hirono, who introduced the companion Senate bill, said in a statement. "Today's House passage is the culmination of decades of work by these veterans and their families to recognize their key role in the Allied victory, and their decades-long fight for benefits."
The medal would recognize the soldiers who responded to President Franklin D. Roosevelt's call-to-duty and fought under the United States flag during World War II. Those soldiers were promised military benefits, but that offer was retracted by the Rescission Act of 1946.
In 2009, Obama signed legislation that gave these veterans a one-time lump sum payment — $15,000 if they were U.S. citizens and $9,000 if they still lived in the Philippines.
Hirono worked with Gabbard on the Congressional Gold Medal proposal, which they introduced in the House and Senate in 2015.
In a press release when the House vote was announced, Gabbard praised the many veterans who were denied the military benefits that were promised to them for their service in World War II, calling the recognition "long-overdue." An estimated 18,000 of the more than 200,000 Filipino veterans are alive today, according to Gabbard's office.
RELATED: Forgotten: The Battle Thousands of WWII Veterans Are Still Fighting
"These loyal and courageous soldiers suffered, fought, and gave up their lives alongside their American counterparts throughout the war, and have waited decades for their service to be recognized," she said. "They cannot afford to wait any longer. It has been an honor to personally get to know some of these veterans and their families, and to hear them humbly tell their courageous stories of service."
Follow NBC Asian America on Facebook, Twitter, Instagram, and Tumblr.
This story has been updated.