Julia Wang and Kathy Lu were shocked by the level of anti-immigration rhetoric they heard during the 2016 presidential election.
It inspired them to take action: After the election, they developed a curriculum about Chinese American history and established a nonprofit, the Immigrant History Initiative, dedicated to educating communities about America's immigrant stories.
Lu and Wang hope that by learning about immigrant history, students will reflect on current anti-immigrant attitudes.
The curriculum also served as a way for them to educate others about a facet of American history that they didn't truly become aware of until they got to college.
"I think maybe many Asian Americans grew up feeling a little bit unmoored in America, feeling kind of a sense of almost unbelonging because we have no sense of the people who came before us," Lu said. "What we're hoping to do through this organization is to provide a space for students to get to know these histories that aren't talked about almost at all."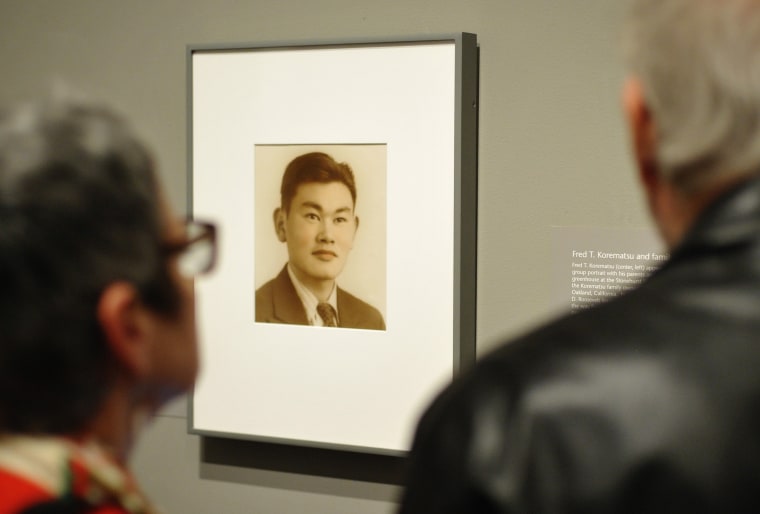 Lu and Wang are two of many across the United States working to introduce some Asian American history to classrooms. The history is largely unmentioned in textbooks, these groups say, despite the fact that Asian Americans are one of the fastest growing ethnic groups in the country.
"The history of Asian Americans is one that many people don't know," Karen Korematsu, founder and executive director of the Fred T. Korematsu Institute, named after her father, a civil rights activist who challenged Japanese American incarceration, said. "And because there's obviously this misconception of being the model minority, people don't realize the contributions that Asian Americans have made to this country — and also the struggles that they've had."
In the fight to ensure that history is taught in schools, several organizations have created lessons plans and curricula, providing them free or at low cost.
Lu and Wang, graduates of Yale Law School with backgrounds in history and international relations respectively, designed their curriculum to highlight instances of coalition building that allowed Asian Americans to overcome systemic barriers. Topics covered include the Chinese Exclusion Act in 1882 and the story of Vincent Chin, a 27-year-old Chinese American man who was beaten to death by two white men in Detroit in 1982.
The curriculum was piloted at a Chinese school in New Haven, Connecticut, and has affected an estimated 30 to 40 students, Lu said.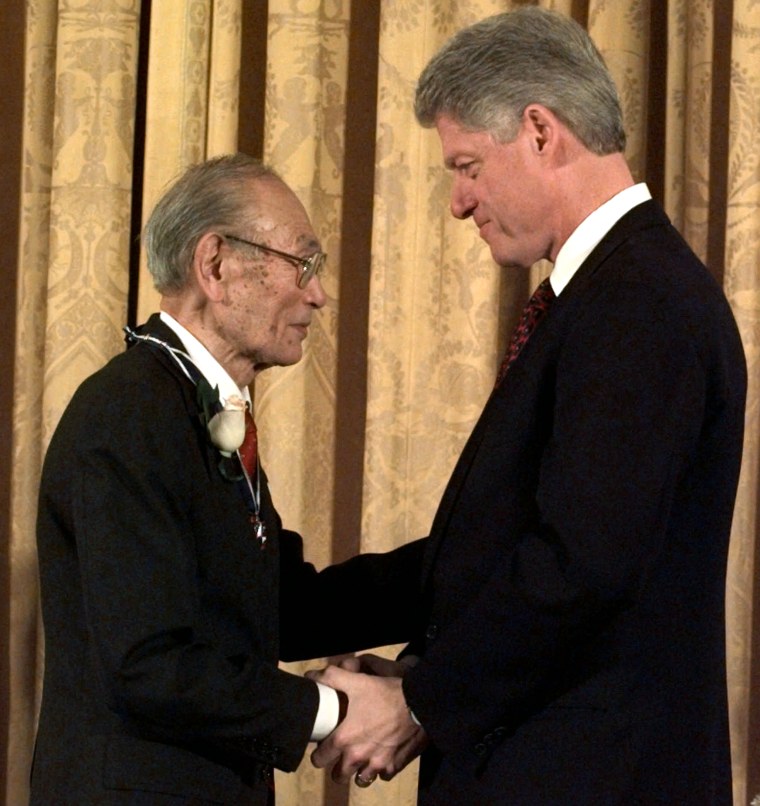 Korematsu's organization, which she founded in 2009 to carry on her father's legacy, developed a curriculum to teach students about Fred Korematsu and the incarceration of Japanese Americans during World War II. The curriculum has been distributed to educators across all 50 states and more than a dozen countries and has been taught to more than 2 million students, she said.
Creating and pitching lesson plans to schools seems to be a fitting way to go in the digital age, Karen Korematsu noted, particularly given that changing textbooks comes at a cost to schools — many of which are suffering constant budget cuts — because they would be required to purchase updated versions.
But for states that purchase large quantities of textbooks, getting Asian American history in schools through a top-down approach can be effective.
The Sikh Coalition, which advocates on behalf of Sikh Americans, has fought to include Sikhism in school standards by working with state boards of education. After more than a decade, it has successfully campaigned eight states — including Tennessee and Arizona — and is working on the remaining 42.
Satjeet Kaur, the coalition's executive director, said working with school boards allows the organization to work directly with people who are responsible for the education system. The approach works well for states that are heavy textbooks buyers, she added, because textbook companies will cater their content to those standards.
Kaur added that the best way to get Asian American history included in schools can vary from state to state.
In some cases, changing the law is necessary.
California has seen some of these legislative victories. In 2013, it passed a bill requiring schools to teach the role of Filipino Americans in the farm labor movement. Another law signed last year requires schools to teach Cambodian, Hmong and Vietnamese history.
In Illinois, the legislature is considering an amendment to a bill that would require its board of education to develop a curriculum that school districts could use to teach Cambodian, Laotian and Vietnamese history.
But in other instances, the process of introducing state legislation can be arduous and resource-intensive.
In Wisconsin, advocates have been fighting for more than a decade to get a bill passed that would require schools to teach students about the role of Hmong people in the Vietnam War, the persecution of Hmong people after the war and the reasons for their migration to the United States. The state is home to one of the largest Hmong populations in the United States.
The latest version of the bill was introduced in 2017, but it died early last year.
Maggie Xiong, social justice director at Cia Siab Inc., a Wisconsin organization serving the Hmong community, said advocates are working to get the measure back in the legislature in part by rewording the text to possibly require Hmong history to only be taught in areas where there are large Hmong populations.
But even as they work through those hurdles, advocates remain unsure where they would secure funding to create curricula if the bill passes.
"This whole process has been really stressful because it's a lot of running back and forth, it's a lot of failures," Xiong said. "We know this isn't going to be given to us right away, and it's going to be a lot of work still."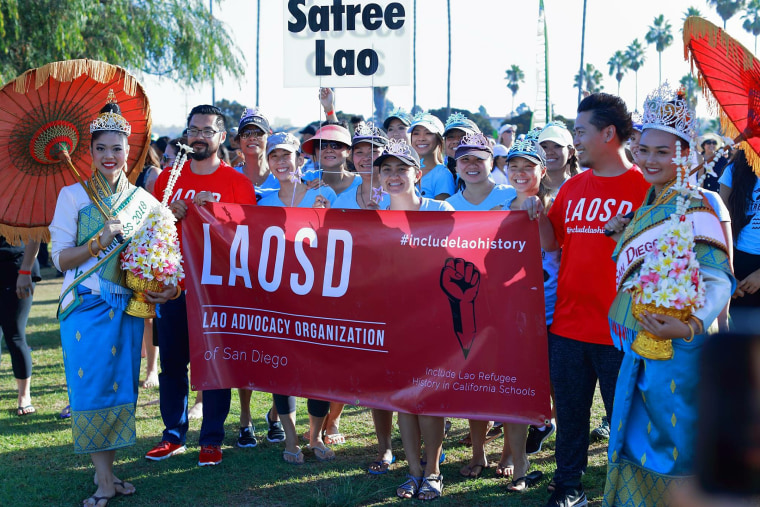 In California, Laotian Americans are backing an education bill introduced this year that would require the inclusion of Laotian American history and cultural studies in California schools. The bill follows the passage of a 2018 bill mandating the teaching of Southeast Asian American history in schools.
Some members of the Laotian community formed a group called Lao Advocacy Organization San Diego, better known as LaoSD, because the contributions of Laotians and the history of Laos during the Vietnam War weren't mentioned in that bill.
"Americans of Laotian descent are part of the American social fabric," Pida Kongphouthone, a member of LaoSD's organizing committee, told NBC News earlier this year. "That's why it is important that not only is the history complete, but also to highlight the immigrant story of fellow Americans."
In classrooms where Asian American history has been taught as a result of inclusion efforts, advocates report positive outcomes.
Phitsamay Uy, a professor at the University of Massachusetts at Lowell who helped develop curriculum about Laotian American history and helped pilot it in Seattle, said students of Southeast Asian descent were excited for the opportunity to talk about their history.
It prompted them to ask their parents why they hadn't been told about the history before, she added, while those not of Laotian descent were surprised to learn that the country had been bombed and expressed a desire to advocate for the community.
Channapha Khamvongsa, founder and executive director of Legacies of War, the group that worked with Uy on the curriculum, said learning about their history is an experience that validates students' history. "The absence of that in one's school is reinforcing their invisibility as if they don't matter," she said.
At Southern Connecticut Chinese School in New Haven, students who have gone through the Immigrant History Initiative's curriculum have demonstrated high levels of engagement in discussing topics including race and resilience, Lu said.
As advocates continue to push for the inclusion of Asian American history in schools, some groups, including Lu's and Korematsu's, have their sights set on developing additional curriculum to cover the broader Asian American community.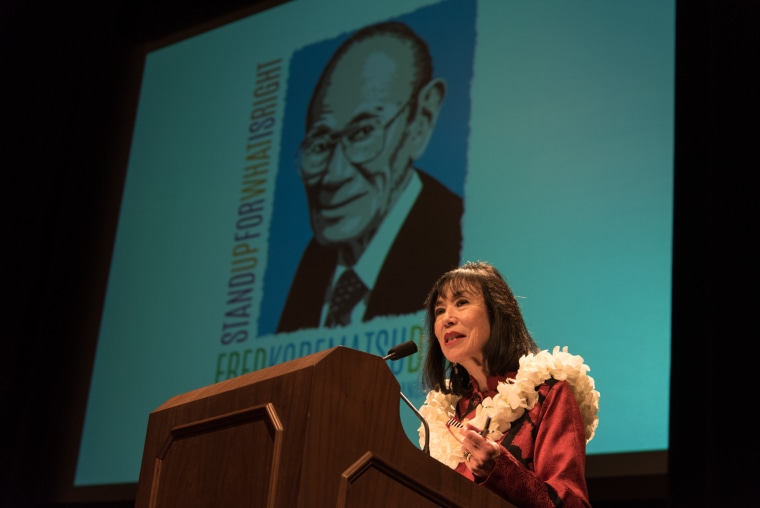 Lu said she and Wang would like to create material to teach communities about Southeast Asian American history. Korematsu said her goal is for the institute to ultimately have curriculum that ties together multiple American civil rights stories, including those of Cesar Chavez, Martin Luther King Jr., Rosa Parks and her father, Fred Korematsu.
"At the end of the day, we want students to realize they're Americans, and we need to get out of our silos and to focus on that," she said. "Somehow, I'm hoping for the next generation, we can teach them that to make a difference we all need to work together."
Follow NBC Asian America on Facebook, Twitter, Instagram and Tumblr.