From the moment "To All the Boys I've Loved Before" — the hit Netflix film based on the bestselling novel by Jenny Han — began streaming a year and a half ago it set off a worldwide phenomenon. Fans of all ages were texting, tweeting and posting about how they connected to the story of Korean American teen Lara Jean Covey (Lana Condor) and her budding relationship with football star Peter Kavinsky (Noah Centineo).
Released in August 2018, both the film and the 2014 novel it's based on also helped usher in the era of the Asian American rom com in young adult literature, giving many kids and teens of Asian descent the chance to see themselves at the center of a fun love story, rather than relegated to being the sidekick or best friend. With the sequel "To All the Boys: P.S. I Still Love You" set to begin streaming Feb. 12, fans will once again have the chance to immerse themselves in Lara Jean's story.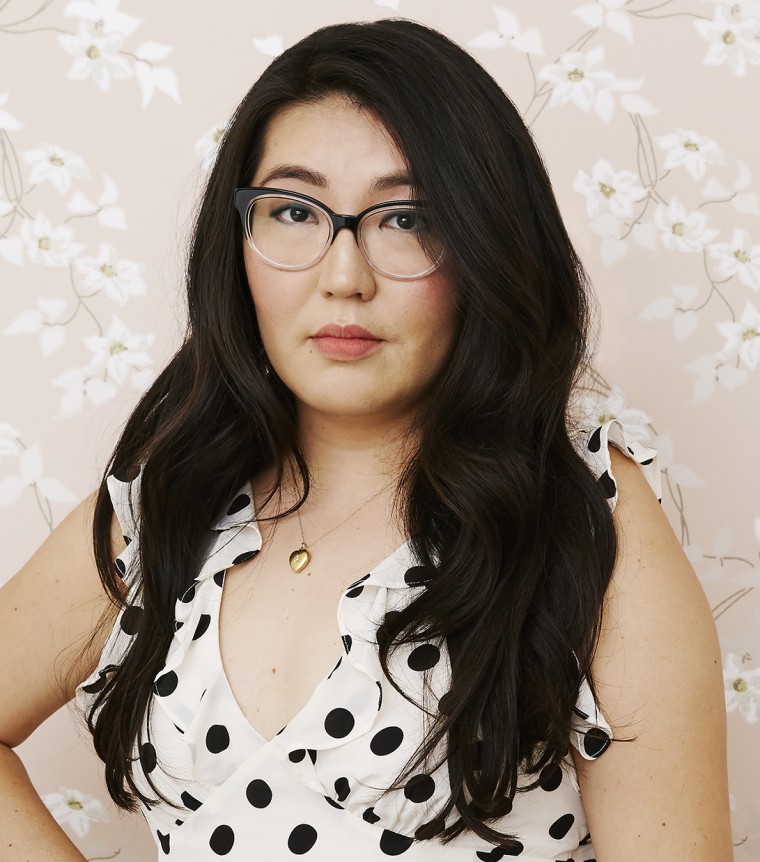 For Han, creating an Asian American character that clicked with so many fans was transformative. "I've always been drawn to romantic stories, but I went most of my life without watching a romantic comedy with an Asian American woman as the lead," the author wrote in an email to NBC News. She added that it was particularly important to have lighter stories featuring Asian Americans in addition to ones featuring historical or civil rights themes.
"When we champion diverse voices, but only allow writers and filmmakers and artists to make art about their other-ness, where their race or sexual orientation is the central plot point, it is still reinforcing that these stories aren't 'mainstream,'" said Han. "Lara Jean is Asian American, that's essential to who she is. But the story could be about any teenage girl."
The power of the princess dress
It was exactly Lara Jean's universality that resonated with many viewers. "The part that really got me was the very beginning where Lara Jean is wearing that velvety princess-y dress in the meadow. There was that whole pastoral countryside vibe," recalled author Mary H.K. Choi, whose latest book "Permanent Record" was released in September. "I was like 'the girl in that dress is never Asian.'"
The impact of that kind of visibility is part of why Sandhya Menon still hears from readers about the cover of her 2017 debut novel "When Dimple Met Rishi," which like "To All The Boys" was an Asian American rom com. "It was a big deal to see a brown girl on the cover in the first place," Menon recalled, noting that many other young adult novels featuring characters of color featured cartoon covers or images of people in silhouette. "So to have this girl with henna on her hands on a cover, that was a big hurdle pushed down."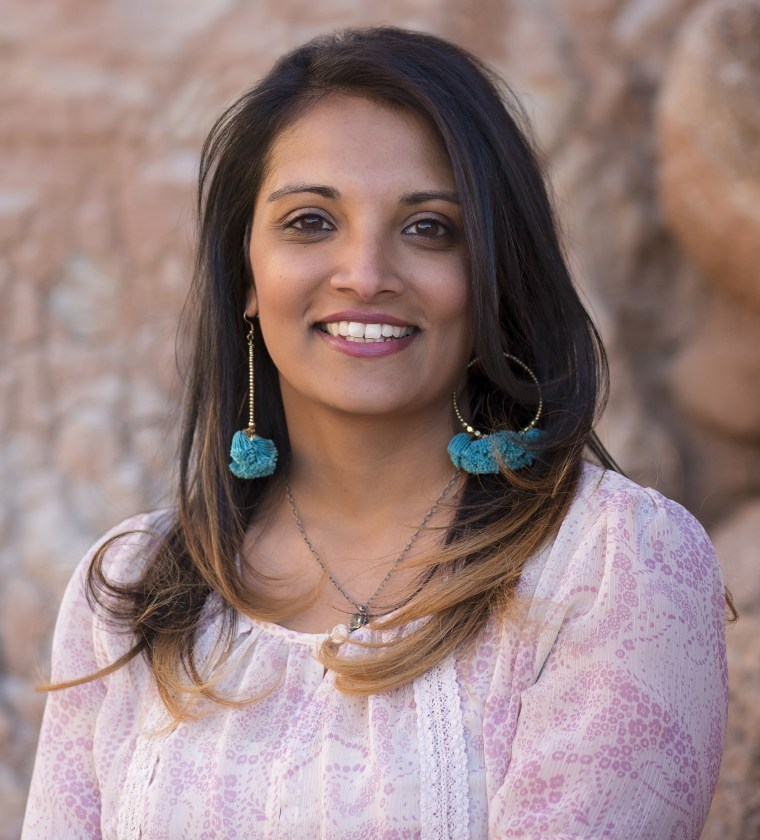 For authors like Menon and Choi, having unabashedly Asian American characters in books that are fun and relatable to a wide audience was inherently subversive. "Everybody watched this movie," Choi noted. "To me, the really exciting and truly new aspect of this is that an Asian character becomes so relatable to absolutely everyone."
Looking beyond the stereotypes of Asian American families
Rom coms also offer the chance for authors to explore the diversity that exists within the Asian American experience. When it comes to writing romantic comedies, this also means looking at how different families approach dating in high school.
When author Gloria Chao was growing up in New England she often heard from non-Asian friends who assumed she wasn't allowed to date.
"That is a stereotype and it comes to exist for a reason. I wasn't allowed to talk to boys in high school,' said Chao. "But when I got to college it was a total 180 of 'who are you dating now,' and they were very interested and hoping I was finding somebody."
That confusion of being a previously sheltered teen who was suddenly expected to start dating was one of the themes Chao wrote into her 2018 debut novel "American Panda," which is about a teen navigating her first year of MIT while also resisting her parents' plans for her to marry a nice Taiwanese boy.
Menon was also thinking about how her characters would approach dating while drafting her upcoming book "10 Things I Hate About Pinky," scheduled to come out in June. Because Pinky is a third-generation Indian American, Menon notes that Pinky's parents would likely have a more liberal view of dating. "I have kids myself and I know I am definitely going to be fine with them dating," said Menon. "We are not a monolith at all."
Chao, who says she regularly hears from readers who share their own college stories, agrees. "One book can't represent all of these experiences," she noted.
The wonders of the happily ever after
Of course, one of the reasons "To All The Boys" struck a chord in particular was because of the pull of a good love story. "Lots of different people relate to Lara Jaan because she's an outsider that is going out with the most popular guy in school, that's really exciting," said Choi. "It is not necessarily just for East Asian girls to identify with, it's something everybody can relate to."
Coming of age stories have always been a popular theme in literature for similar reasons. Author Abigail Hing Wen, whose novel "Loveboat, Taipei" recently became a New York Times bestseller, said she has always been drawn to young adult literature because it is filled with possibility. "It is about first experiences: first love, first kiss, first time away from home," she said. "Everyone has gone through that."
There is also the undeniable delight of seeing the awkward girl end up with the most popular boy in school. "I think it is important for readers to be able to see themselves as the hero," said Chao. "They get to have the adventures. They get to fall in love."