Skincare has found prominence in recent years, with sales growing faster than makeup, according to according to market research company The NPD Group.
The group found that high-end or "prestige" skincare sales grew by 9 percent in 2017, exceeding the growth of makeup (6 percent) and contributing to 45 percent of the industry's total gains. Skincare alone reached $5.6 billion in sales in that year.
People are realizing skincare is really, really important and doing it as a prevention is actually a better way than covering it up with makeup.
"Skincare has been the beauty category most impacted by the wellness trend that is affecting many industries," Larissa Jensen, NPD beauty industry analyst, said by email. "We have been watching the strong consistent growth of natural brands in skincare for years to the point where they are now the largest brand type in prestige skincare today."
Such "natural" brands represented half of the dollars gained in skincare in 2017, Jensen added.
That's a trend that bodes well for entrepreneurs like Shrankhla Holocek, founder of Uma Oils. Before Holocek launched her company in 2016, she ran her line of face and wellness essential oils by people she knew in the beauty industry, including product buyers from high-end retailers and magazine editors.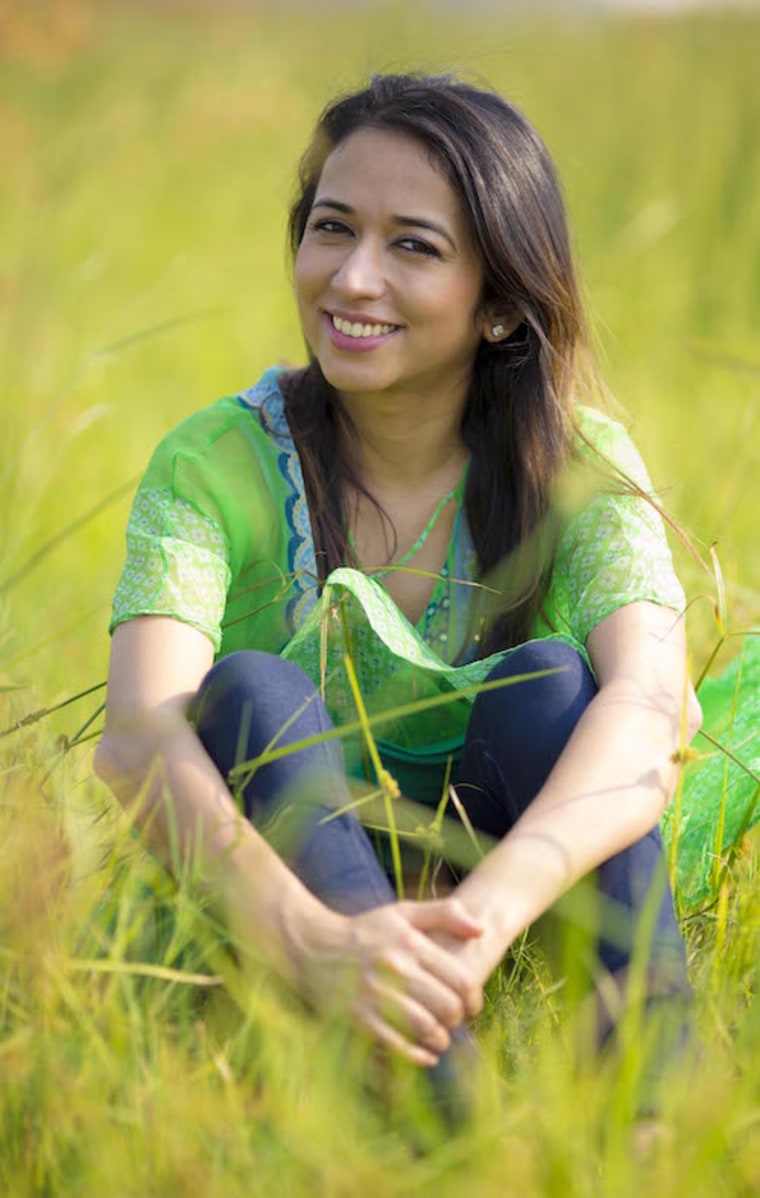 The feedback, she said, included criticism that certain formulas smelled "too ethnic" — a note Holocek ultimately ignored.
"I said they smell the way they do because they are entirely florally derived," she said. "These formulas are 800 years old. I did not change anything."
Almost two years after launching, Uma Oils is now sold in retailers like Neiman Marcus and Bloomingdale's. The brand has also been featured on Gwyneth Paltrow's lifestyle website, goop.
Holocek, who grew up in India and moved to the U.S. to earn her MBA at UCLA, said she sources her products from her family's estate in India, where her ancestors formerly served as physicians to Indian royalty. Her family has also supplied essential oils to beauty brands including Estée Lauder and Tom Ford, according to Holocek.
She speaks frequently about Ayurveda — a health system with roots in India —and said the company has grown in sales by 300 to 400 percent each year.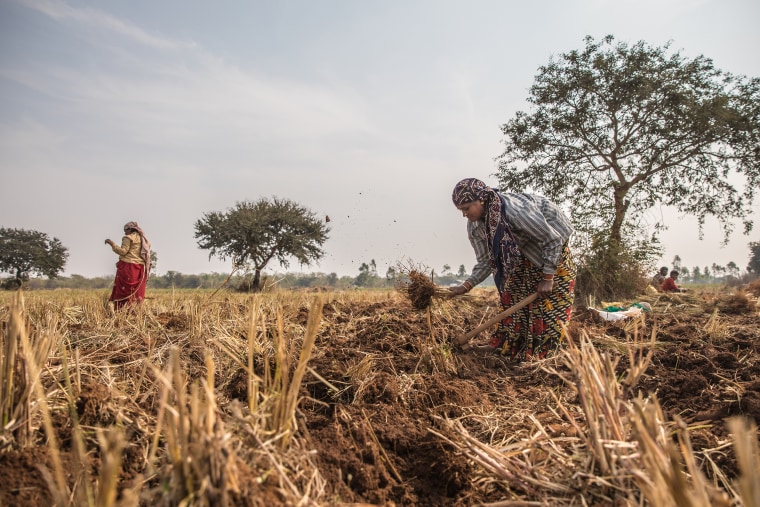 Part of launching her own brand, she added, was working to change the image of Ayurveda in the U.S. from mystical to sensible.
"In the past, it was exaggerated for the fringes, tall claims that would be made to attract the crazies and the hippies,"she said. "That really rang false to me because Ayurveda is practical. It's lifestyle. It's lemon in your water every morning. It's scraping your tongue."
Trend influencers
Skincare, wellness and beauty regimens and products with roots in Asia have been gaining increasing traction in the U.S. in part, thanks to the "K-beauty" or Korean beauty trend: Data published by Slice Intelligence (which analyzes e-commerce trends) showed that K-beauty sales have grown by 300 percent since 2015.
Asian-American women are helping drive that trend. A 2017 study by Nielsen found that Asian-American women ages 18 to 34 spend 21 percent more on health and beauty aids than non-Hispanic white women. The study also noted that "The Korean beauty phenomenon is a perfect example of Asian-American women's digital influence."
"While it remains a small segment of the market, K-beauty has had a major influence on the skincare category," Jensen of The NPD Group said. "Traditionally, skincare was a serious category often with complicated ingredients and high price points. K-beauty introduced the concept that skincare could be fun and effective, with natural ingredients priced at a value."
It is also easily shareable on social media, Jensen added. It was that digital aspect that Charlotte Cho capitalized on when she co-founded Soko Glam, an online retailer, in 2012.
Born in the U.S., Cho lived in South Korea from 2008 to 2013 while working in public relations for Samsung. There, she started dabbling in locally made skincare products and learned about techniques like the "double cleanse" (washing one's face first with an oil-based cleanser followed by a water-based one) and the 10-step Korean skincare routine.
As she prepared to move back stateside with her husband, David, the two started Soko Glam as a passion project out of their home, curating products from then little-known Korean brands and selling them to U.S. consumers. They relocated to New York City in June 2013.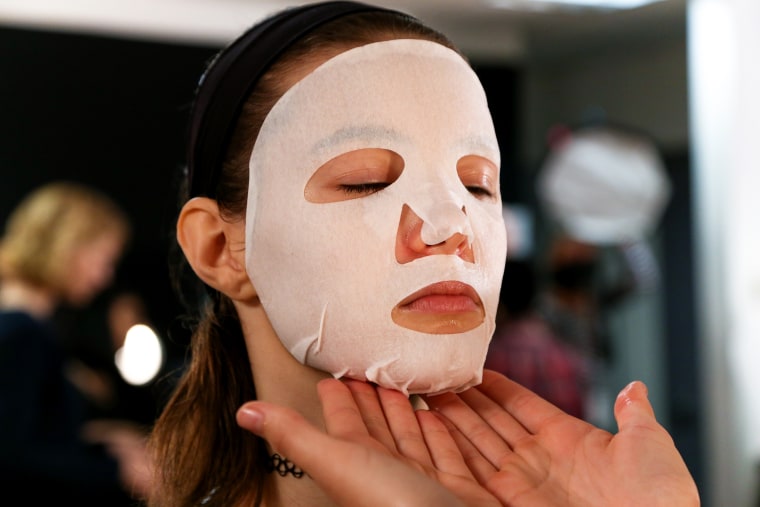 The company has since grown from selling products to include a spin-off blog and YouTube channel as well as a Seoul office. In 2015, Cho —a licensed esthetician — wrote a book on Korean skincare, "The Little Book of Skin Care: Korean Beauty Secrets for Healthy, Glowing Skin."
Cho attributes Soko Glam's success to their educating consumers about products, as well as the digital boom in beauty. This, despite initial naysayers who told her U.S. consumers would shun buying products they could not touch or smell firsthand.
"We came at the right time when social media was growing and digital media was growing, and we knew how to harness that," said Cho, adding that 75 percent of Soko Glam customers are not of Asian descent. "It doesn't matter who you are, what age you are, what color tone, skincare is great for everyone."
K-beauty competition?
But there might be another trend on the horizon to rival K-beauty: "J-beauty" or Japanese beauty, thanks to a surge of smaller brands, and new efforts from established ones like Shiseido and Shu Uemura.
Tatcha might be ahead of the curve. While not technically a J-beauty brand, the company's products have their roots in Japan and have amassed a following online among beauty influencers. They are sold in retailers like Sephora and Barneys.
CEO Victoria Tsai started Tatcha in 2009 following a trip to Kyoto where she met modern geisha and was inspired by their skincare regimen. She also learned about a 200-year-old book that contained the "secrets" to geisha skincare, the "Miyakofuzoku Kewaiden" (or "Capital Beauty and Style Handbook"), which she later had translated.
But Tsai faced an uphill battle getting Tatcha off the ground.
"Asian skincare was not popular in the U.S. Beauty in the digital space was not popular, clean beauty was not popular. We tried to raise money through VCs, but we were turned down," the former financial analyst said by email.
To help launch Tatcha, Tsai sold her engagement ring and car and worked several jobs, she said.
K-beauty introduced the concept that skincare could be fun and effective, with natural ingredients priced at a value.
The company does not release its financial data, but business insights platform Owler estimates it pulls in approximately $15 million in annual revenue selling a variety of products including cleansers, moisturizers, oil-blotting papers and primers using traditional Japanese ingredients detailed in the Miyakofuzoku Kewaiden, including camellia oil, rice enzyme powder and red algae.
Tsai is not of Japanese descent (she is Taiwanese American) but thinks her outsider status has contributed to her company's success.
"Because we begin by working with modern-day geisha and our skincare scientists in Tokyo, and use active ingredients from Japan, the authenticity of the brand comes through," she said.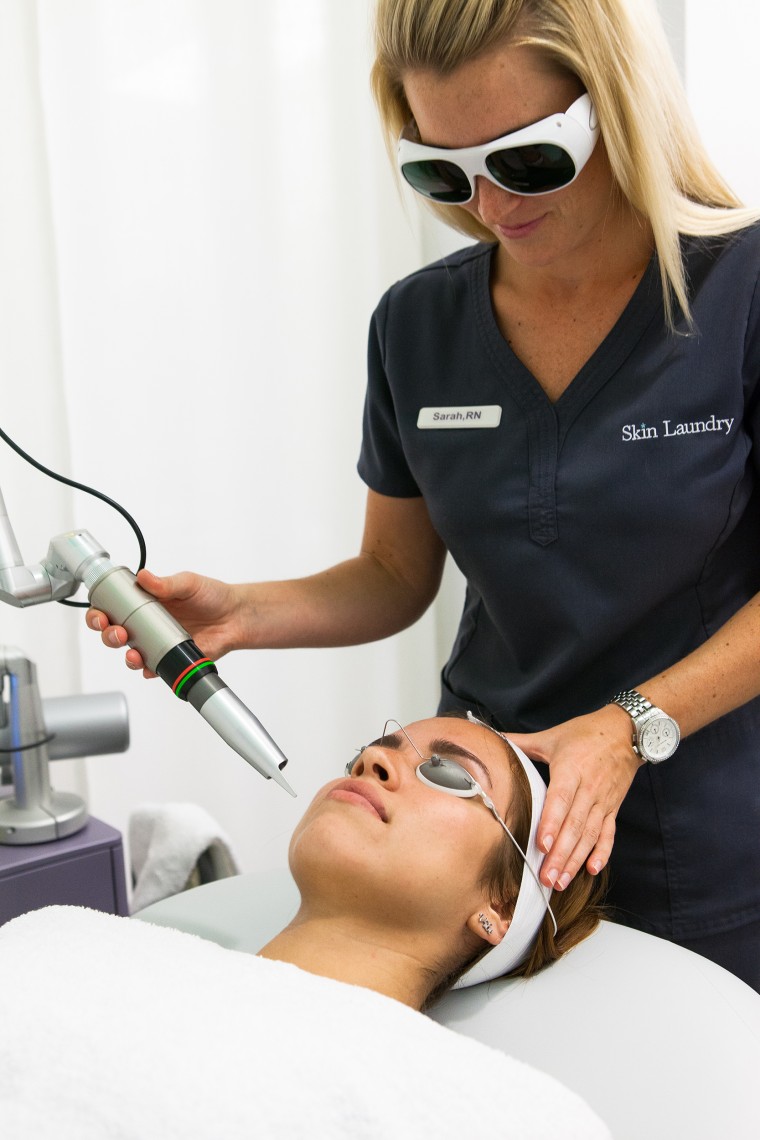 And for advancements in skin technology, Yen Reis turned to Southeast Asia, specifically Singapore. Reis is the founder of Skin Laundry, a chain of clinics that specialize in facial treatments using a combination of mild lasers and light technology.
Reis, who is of Vietnamese Chinese descent and grew up partly in Sydney, started suffering from hormonal acne after having her third child, she said. She discovered mild laser treatments while living in Singapore, which successfully treated her skin issues.
But when she moved to Los Angeles and couldn't find a comparable treatment, she developed her own with the help of medical professionals. She opened the first store in Santa Monica, California, in 2013. Skin Laundry now has 21 locations around the world.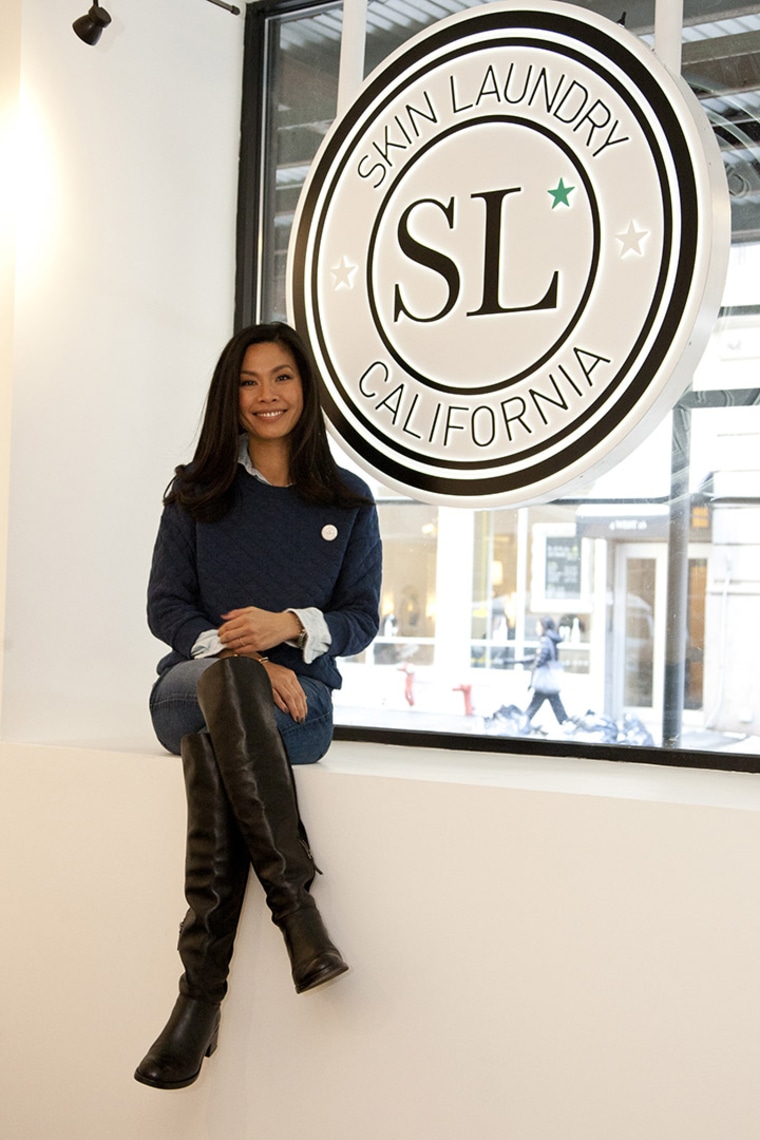 While mainstream use of lasers is still relatively new, Reis said the company has plans to open 10 more locations in the U.S. and expand its product line to include prescription-grade offerings.
"I think skincare has taken a real turn in the U.S.," Reis said. "People are realizing skincare is really, really important and doing it as a prevention is actually a better way than covering it up with makeup."
Holocek, the Uma Oils founder, sees treatments with Asian roots as becoming more permanent parts of U.S. beauty and self-care regimens, whether they're adapted from centuries-old recipes or physically imported from overseas.
"The openness to other cultures and other parts of the world bringing efficacious products is bigger than ever," Holocek said. "It's been such a fascinating and empowering cultural phenomenon to witness that, in that there is not a fear or brushing off of something as mystic."
Follow NBC Asian America on Facebook, Twitter, Instagram and Tumblr.