LINCOLN, Nebraska - Tu Tran's cell phone rings at all hours of the night. His number is well known in this city's growing Vietnamese population. He is called into duty to quell disputes, serve as a confidante and a role model.
It's all part of the job as Lincoln's only Vietnamese-speaking police officer.
"I don't mind," Tran said in his cruiser during a recent ride-along. "Sometimes, I'm the only one they can call."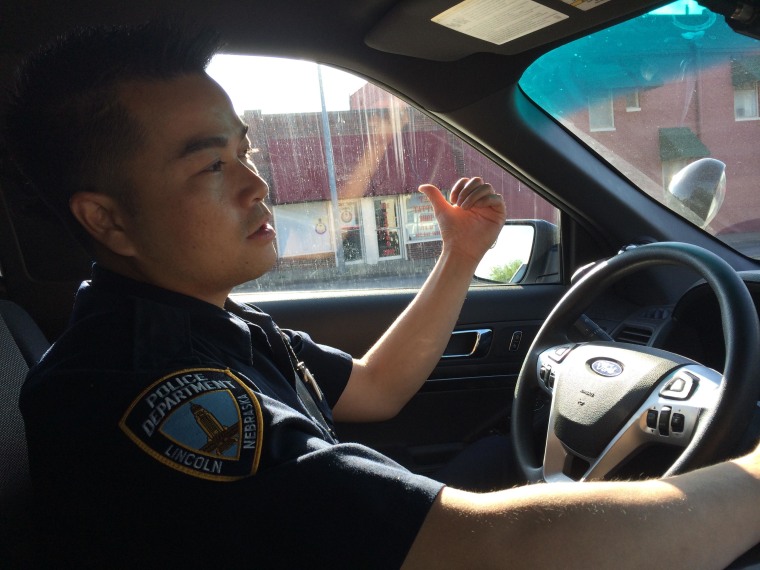 When Saigon fell to the Viet Cong in 1975, thousands of Vietnamese found refuge in the United States, many starting new lives in Houston, San Jose, and other large metropolitan areas. But they also arrived in the country's heartland, including a significant community of Vietnamese that established itself in Nebraska's capital city of Lincoln.
Tran's father fought in the war alongside U.S. soldiers until the fall of Saigon and spent eight years imprisoned by Vietnam's communist government. Roughly a decade after being released, he brought his family to the U.S. It was a cold winter's day in 1992 when six-year old Tu arrived in Nebraska.
Catholic Social Services brought Tu and his family to America as political refugees, along with tens of thousands of others helped by the relocation agency. The Trans settled along the 27th Street corridor, now the hub of the Lincoln's ethnic neighborhoods. Today, Vietnamese restaurants and groceries share the strip with Mexican eateries and African markets.
"Sometimes, I'm the only one they can call."
The United States is home to more than 1.7 million residents of Vietnamese descent, according to the U.S. Census Bureau, with California and Texas accounting for more than half that population. Nebraska's population is relatively modest, numbering around 9,000. Larger numbers have settled in nearby Kansas and Oklahoma.
But the Vietnamese represent the first major wave of refugees being hosted by the Cornhusker State, a place that remains predominantly White but is now home to increasing number of refugees from Iraq, Sudan, Bhutan and the nation formerly known as Burma.
Nebraska has some of the country's fastest growing communities of color. The Hispanic population has nearly doubled since the 2000 U.S. Census. Residents who trace their heritage to Asia and the Pacific Islands increased by more than 70 percent over that same time. Meanwhile, the number of White residents grew by a mere 1 percent.
The Lincoln Police Department has about 20 officers of color among its 320 sworn officers. Tran is one of two officers on the force who are of Vietnamese heritage, and the only one fluent in Vietnamese.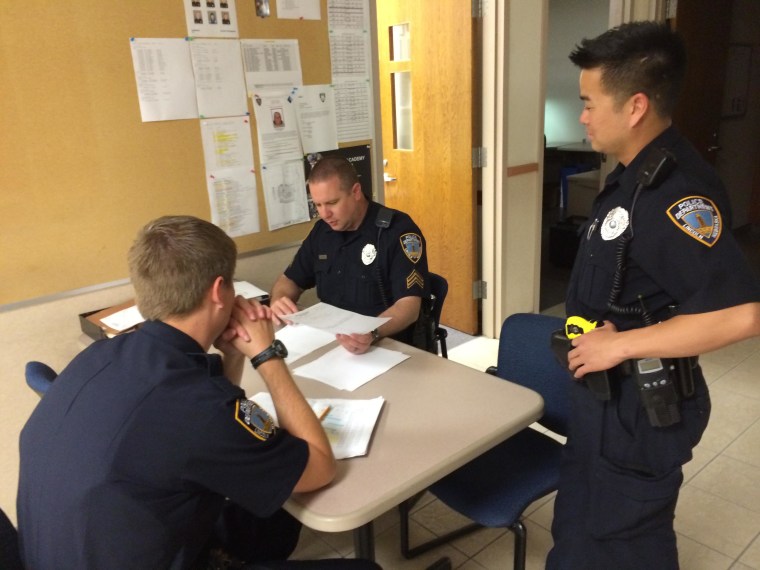 Tran says he was amused when an article that explored the diversity of languages spoken across the country began circulating through social media. According to that map, Vietnamese is the third-most-spoken language in Nebraska, behind English and Spanish.
Having witnessed the influx of fellow Vietnamese to his town, Tran says he wasn't surprised.
"They don't want anyone else to know about their problems...But I can speak their language so they trust me."
Police Chief James Peschong acknowledges his office faces challenges in dealing with an increasingly diverse population.
"We need to reflect the diversity of our community," he said. "And that means hiring officers who can bridge cultural divides."
Some Vietnamese aren't always trusting of police, says Tran. Particularly older generations who lived in their homeland during the turmoil of war. Then there is the cultural practice of keeping issues of the home, private.
"They don't want anyone else to know about their problems," said Tran, who often serves as a counselor to immigrant families.
"But I can speak their language," he said, "so they trust me."
This report was made possible by The Heartland Project, an initiative to broaden news coverage of Nebraska's communities of color, as well as gay, lesbian and transgender issues. The project is funded by the Ford Foundation in collaboration with the University of Nebraska-Lincoln College of Journalism and Mass Communications, the Asian American Journalists Association and the National Lesbian and Gay Journalists Association.