To bring a Broadway hit to the Philippines, Bobby Garcia's main requirement is simple. "We choose shows based on themes that reflect our sensibilities and stories about identity, community, and diversity," he told NBC News by phone from Manila.
It seems like a broad ask, but his vision is made clearer by the selection of shows Garcia, who is the artistic director of the Philippine-based production company Atlantis Theatrical Entertainment Group, has overseen: "Rent," "In the Heights" (creator Lin-Manuel Miranda even surprised audiences one night during curtain call), "Fun Home," and, most recently, "Waitress."
Their shows, Garcia adds, are primarily cast with talent from the Philippines.
"Even though the stories seem to be in a specific location — be it in New York City or the Midwest — the themes that surround them are universal," Garcia, who graduated from Fordham University in New York and went on to earn his masters from the University of British Columbia, said.
This year, to celebrate its 20th anniversary, Atlantis plans to stage three Broadway shows in the Philippines starting in March with part one of Tony Kushner's Tony-winning "Angels in America," which Garcia previously directed for a different company in 1995.
The reason for showing only the first part, Garcia said, was to mimic how it was first shown to Broadway audiences in 1993. "I had to wait eight months before 'Perestroika' opened on Broadway," he told SPOT.ph. "There's a thrill to that waiting. I counted the days until the next part opened."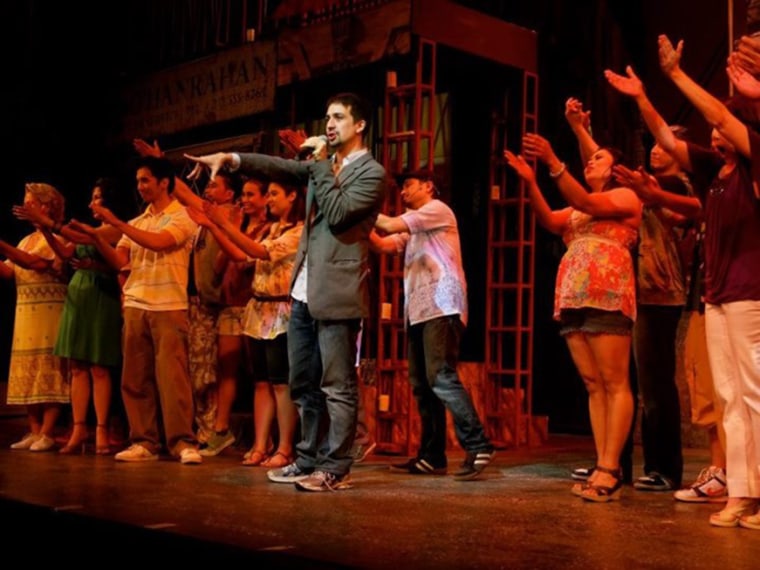 Past to Present
While Broadway is considered one of theater's major homes in the English-speaking world (the other being London's West End), it's not uncommon for the shows that originate in Manhattan to gain prominence globally. Along with national and international tours, companies both in and out of the United States have also created ways to license musicals and plays for international audiences.
Most recently, in November, Atlantis opened the first international production of the Tony-nominated musical "Waitress" in Manila starring Joanna Ampil as the lead of Jenna Hunterson, a waitress who joins a pie making contest to regain control of her life and dreams after suffering an abusive relationship with her husband, an unexpected pregnancy and an affair with her gynecologist.
Grammy-nominated singer Sara Bareilles, who wrote the music for the show and has taken on the role of Jenna on Broadway, posted on Instagram ahead of Atlantis' opening night to celebrate the achievement.
"My only regret is that I wasn't able to see it in person," Bareilles said. "I'm so happy there is a vehicle for bringing all this wonderful theater to new audiences in Asia."
Another company bringing Broadway overseas is the New York-based Broadway Asia, which was founded in 1991 and is now one of the largest companies producing, licensing, and touring live entertainment throughout the Asia Pacific area.
Co-founder Simone Genatt told NBC News the idea of the company initially began in Japan, where Genatt at the time was an apprentice for Gerald Schofield, former chairman of the Shubert Organization, a theatrical producing organization and a major owner of theaters in New York City.
"At that time, the Japanese were investing large sums of money into Broadway," Genatt explained. "I've always been chasing the world market purely out of interest, and obsession of other cultures and how we share information across borders."
Genatt hired Marc Routh, who would go on to co-found Broadway Asia with her, and Tony award-winning producer Richard Frankel to work on a show in Japan titled "I Got Merman" which toured 16 cities and highlighted the life of actress and singer Ethel Merman. The first Broadway musical Genatt and Routh brought to Asia was "Smokey Joe's Cafe" in 1998.
In addition to bringing shows to Asia, Genatt said Broadway Asia also has a touring and licensing operation that has multiple language productions (one example, she said, is "The Sound of Music," which the company has both Chinese and English language tours of).
The choice of whether a show is performed in English or translated depends on the location a show is being produced in, Genatt said.
Finding Meaning
Transferring shows from Broadway still presents many challenges, one of the biggest ones being how to explain "heavy American themes."
She pointed out that she noticed this happened when they first premiered "An American in Paris" which is about an American ex-war veteran who moves to Paris to start a new life and falls in love with a young Parisian woman.
In that instance, production companies must find a way to show the relevance of certain themes in shows in order to connect with audiences. For Garcia of the Atlantis Theatrical Entertainment Group, a strong example lies in "Fun Home," which Atlantis produced last March marking the critically acclaimed show's first international run.
The play, based on the memoir and graphic novel of Alison Bechdel with the same title, centers on Bechdel as she navigates discovering her own sexuality while dealing with her family.
For Tony-winning actress Lea Salonga, who starred in Atlantis' production, the theme of self-discovery was what particularly resonated with audiences during their sold-out run. Salonga played Helen Bechdel, Alison Bechdel's mother.
"I think there were probably some people, particularly a lot of older Filipino women could relate to my character of Helen Bechdel, with what she was going through because of all her husband's philandering and disappearing at odd hours of the night and trying to keep the family together as well as her own sanity," she told NBC News.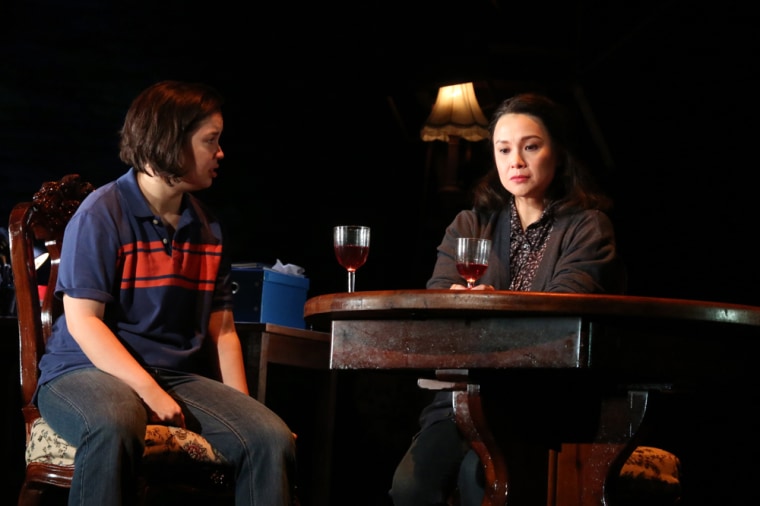 Salonga acknowledged that while there are other theater groups creating original Filipino musical material, production companies like Atlantis have a knack for picking the right show that somehow strikes a chords with audiences in certain areas.
"Nothing in the shows aren't 'Filipinized' in any way," Salonga said. "The story and music remains as it is. We don't do anything that would localize it. It's still set in Pennsylvania."
Genatt, Broadway Asia's co-founder, said ultimately that's the power of musical theater beyond a single location.
"Broadway is a mark of power, a mark of creativity and of success and it speaks to peoples of all cultures," she said.
Follow NBC Asian America on Facebook, Twitter, Instagram and Tumblr.
CORRECTION (Jan. 17, 2019, 1:18 p.m. ET): An earlier version of this article misstated the character Lea Salonga played in the Philippine run of "Fun Home." She played Helen Bechdel, not Alison Bechdel.