In the summer of 1977, Dan Inosanto ran a secret martial arts training program for the Dallas Cowboys.
A training partner and protégé of Bruce Lee, he was brought on by Bob Ward, a college friend who had taken lessons from Inosanto in the past and was the team's conditioning coach.
Ward saw the potential benefits of martial arts training, especially for the team's defensive line.
Other coaches — and Inosanto himself — were skeptical.
"I think he was a genius. He's once in a blue moon. He was so knowledgeable, and I want to share that knowledge with the world."
"Bob asked if I could work with them because he could see the benefits of everything, from stick fighting to coordination drills to sensitivity drills," Inosanto told NBC News. "Even with stick fighting, it turbo charges your hand motion, so he found it of value. I didn't see it at first, but Bob Ward did."
A former football player, Inosanto helped coach the Cowboys using techniques culled from a variety of disciplines, including wing chun and hubad hand drills from Filipino martial arts.
His role in helping to train what would become the second generation of the Cowboy's Super Bowl-winning "Doomsday Defense" will be the subject of an upcoming movie, which does not yet have a release date.
"Martial arts is all-inclusive, not only in close range contact but also evasive actions," Ward, 84, said. "[It's] a comprehensive art and science of all human movement, especially Bruce Lee's [style]. You'd have to be blind not to see the value when you see the performance application on the field."
"I thought, 'Yeah, this would be really good for the linemen,'" said Inosanto.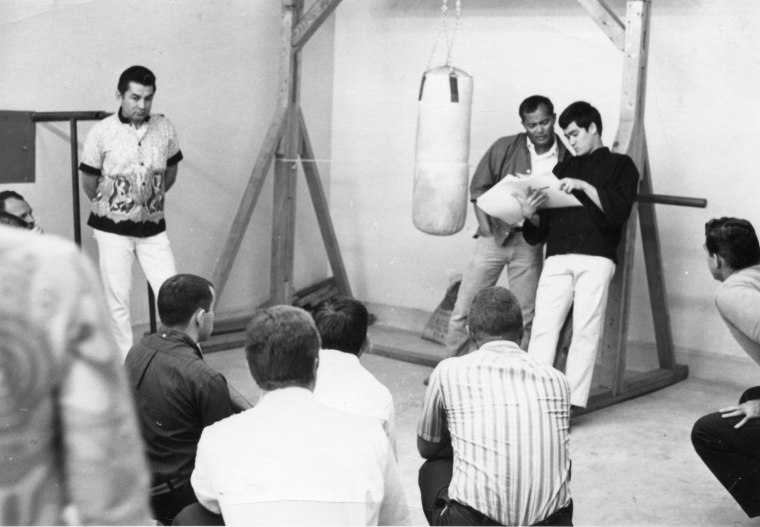 One of the defensive lineman who benefited was Randy White, then a newcomer to the Cowboys — and to martial arts.
"About that time, the rules changed in the NFL where the offensive linemen had a lot more liberty to use their hands, and so a lot of the pass-rush techniques that were effective in the past were no longer effective," White, 64, recalled. "Nobody had really heard of martial arts and football. Nobody had ever really put the two together and make it work."
But from the onset, White, a Pro Football Hall of Famer and Super Bowl co-MVP, said he could see how Inosanto's training could help his finesse on the field.
"The first day, they bring out sticks, and we're hitting with sticks. A lot of people were like, 'We can't play football with sticks,'" White said. "They didn't get it — when you put sticks down, you can do the same stuff with your hands."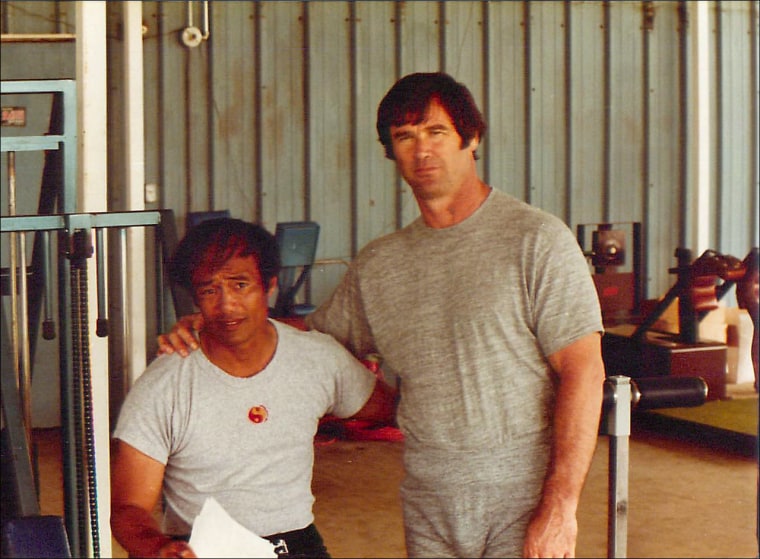 The Cowboys went on to win the 1978 Super Bowl and some credit Inosanto's influence for their improved performance leading up to the championship.
White continues to train in martial arts today. "It helped my career," he said. "I give it a lot of credit for the success that I had playing in the NFL and playing as a defensive lineman for 14 years."
The film will be produced by Inosanto's daughter — Diana Lee Inosanto — and Mark Gordon ("Saving Private Ryan," "War Dogs"). Diana Inosanto has spearheaded the development of the project for the past decade.
"I always thought people should know my dad's responsibility for being the first man to introduce martial arts into the NFL and how it was secretly used," she said.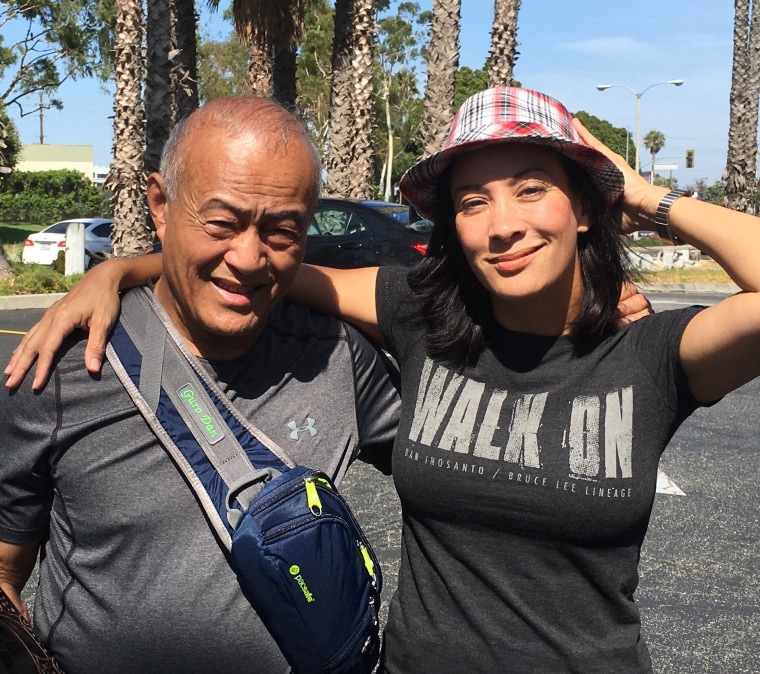 It's also a story about making unorthodox choices for a conventional sport, she noted.
"The other thing that I hope non-martial arts fans take away is the beauty of diversity," Inosanto said. "This was an East-meets-West experiment that had electrifying results that would carry down the line in football."
Today, martial arts training is a part of some pro football teams' training programs.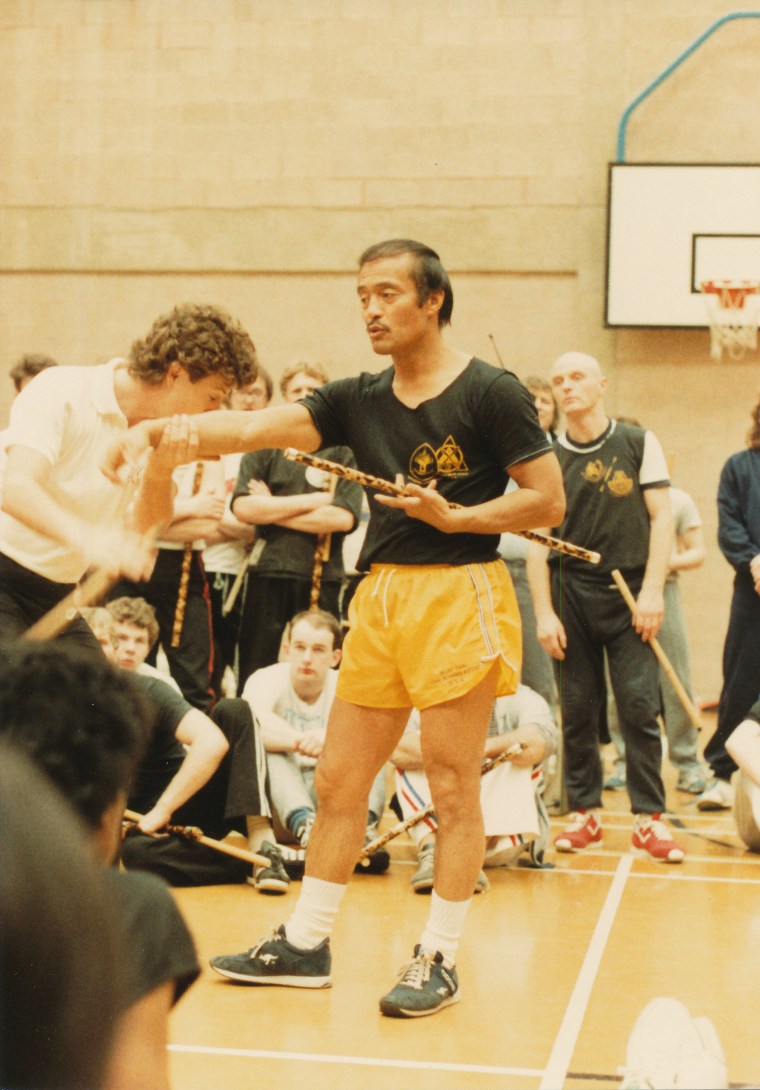 In addition to producing the film, Inosanto is writing a book about her experience growing up in a storied martial arts family and as Bruce Lee's god-daughter. The stuntwoman, actor, and filmmaker started learning martial arts at age 2 and would often join the predominantly male classes taught by her father.
She parlayed her training into an acting and stunt career, working as a stunt double for actors like Sarah Michelle Gellar on "Buffy the Vampire Slayer" and in movies like "Barb Wire."
Inosanto recalled seeing celebrities like Steve McQueen, James Coburn, and Kareem Abdul-Jabbar train with her father and "Uncle Bruce" as she was growing up. In the 1960s and 1970s, when most martial artists only practiced within one discipline, Lee and Dan Inosanto proved groundbreaking — and controversial — in the way they studied and melded various styles, Diana Inosanto said.
"If you were a Korean martial artist, you would just stick to what was from your culture. You would never cross over and do Thai boxing," she said. "Today, we take that for granted because back then it was considered taboo."
Jeet Kune Do, which was invented by Lee and taught by Inosanto, is often credited with paving the way for modern MMA. But one of Inosanto's favorite memories of Lee is only tangentially related to martial arts.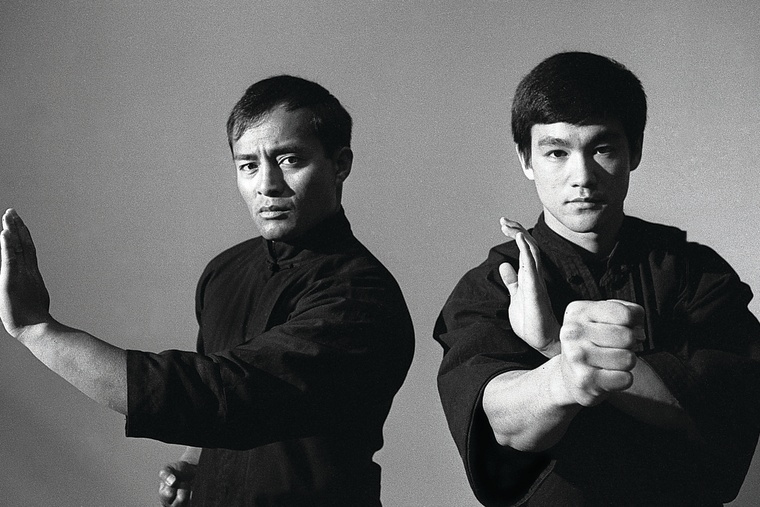 "It was my 29th birthday. We were sparring [at our studio in L.A.], and he gave me a liver punch," Inosanto said. "I was on the floor when he told someone to bring out a birthday cake for me, and they sang 'Happy Birthday' to me with all of the Chinatown students behind us."
Inosanto himself is no stranger to the big screen. He has trained some of the biggest names in entertainment and acted in numerous films, including Lee's last movie, "Game of Death."
Hollywood depictions of martial arts are often a mixed bag, he said. "I think a good martial arts picture is not just about the martial arts, but where it's just highlighted. I think that's the best way to portray it," Inosanto said.
As for who will play him on the big screen, he said hasn't given it much thought yet. Diana Inosanto said names like Bruno Mars and Vincent Rodriguez III ("Crazy Ex-Girlfriend") have been floated, although no casting decisions have been made.
"I'm like water. I go with the flow," Dan Inosanto said, referencing Lee's famous words.
Inosanto continues to teach around the world — traveling 42 weeks out of the year, he said — and at the Inosanto Academy in Southern California. He said he feels a responsibility to spread his love of martial arts and of Lee's legacy, one that is intertwined with his own.
"I think he was a genius. He's once in a blue moon," Inosanto said. "He was so knowledgeable, and I want to share that knowledge with the world."
And even in his 80s, he has no plans of stopping any time soon.
"I love teaching," he said. "As long as people want to train, I'm gonna do it until people get sick and tired of me."
Follow NBC Asian America on Facebook, Twitter, Instagram and Tumblr.