When Harriet Shobu first stepped foot in the California Hotel and Casino in Las Vegas in 1983, she noticed she didn't need to worry about her bags, she was able to get the exact room she wanted, and she met friendly employees throughout her entire stay.
"It's like this was all created for me," Shobu said, reflecting on that first visit.
That first trip was with her husband, and Shobu estimates that she's stayed at the Cal up to six times a year for the past 25 years. Even after her husband stopped wanting to go to the Cal, she went on solo trips, when she'd spend four days gambling on the casino floor, sometimes up to 10 hours a day.
When her husband suggested a trip to Japan one year, she recalled shaking her head and saying, "I don't want to go to Japan. I'd rather go to Vegas."
Shobu, 66, is among the 1 in 10 Hawaii residents who visit Las Vegas every year, and is also among the Japanese American visitors who find themselves at the Cal, a hotel with restaurants and service designed to make Hawaii visitors feel at home.
"The [Las Vegas] Strip feels cold to me," she said. "At the Cal, everyone looks like your neighbor, walking around in slippers. It's home."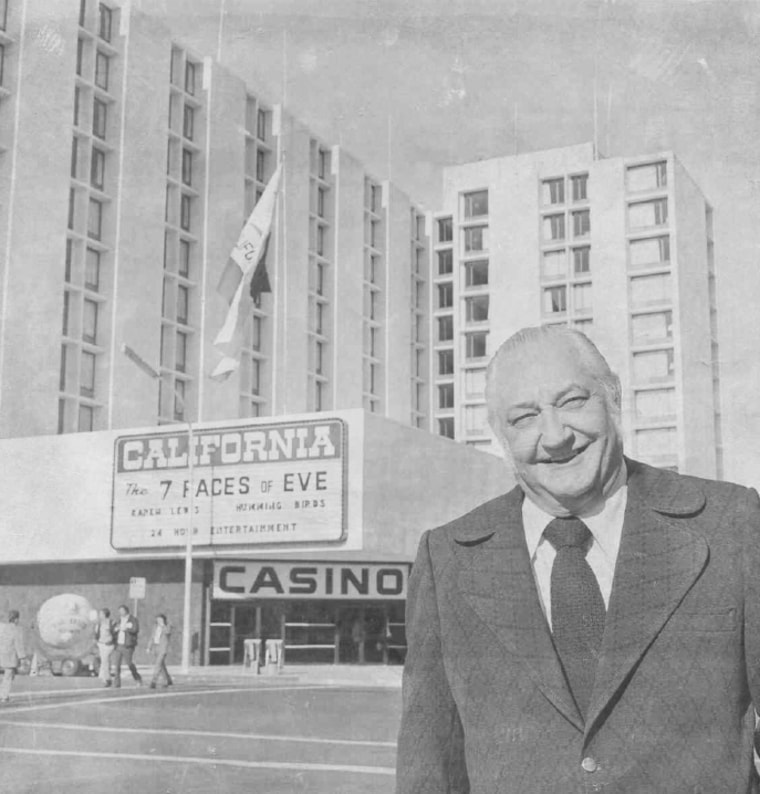 Samuel "Sam" Boyd, a casino developer and manager, opened the California Hotel and Casino in 1975 with the intention of attracting Southern California visitors. But after a rough first year that saw little business, Boyd turned his attention to a different audience — one from whom he first learned about gambling as a business: the people of Hawaii.
In his younger years, Boyd lived with his family in Honolulu, where he worked for a Japanese man named Hisakichi Hisanaga at his entertainment company, Palace Amusements. Through his relationships with the local people and organizing bingo games at his job, Boyd learned that they loved to gamble.
At the time the Cal was built, Hawaii residents were flying to Reno to gamble (to this day, Hawaii and Utah are the only states in the country where gambling is illegal) because it was cheaper to fly to Reno than Vegas. Boyd wanted to change that and bring Hawaii's gamblers to the Cal.
"They weren't gambling away their houses or family inheritance," said Dr. Dennis Ogawa, co-author of "California Hotel and Casino: Hawai'i's Home Away From Home" and a professor in the Department of American Studies at the University of Hawaii. "The Hawaii gambler is all about fun, and they know when to walk. You're going to have better memories of a place where you just had fun than if you'd lost everything, and the Cal recognized that in the Hawaii gambler."
Boyd and his team began making frequent flights to Hawaii, building relationships with various airlines and local hotels. They quickly learned the practice of omiyage, or Japanese gift-giving culture, and would bring California Hotel matchbooks to their meetings and, sometimes, cases of Coors beer — a rarity on the islands at the time.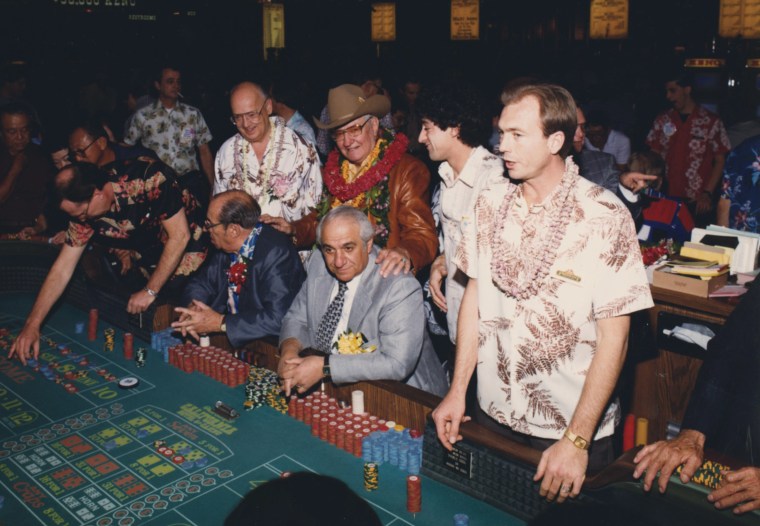 By listening to people's desires, Boyd's team began creating efficient systems to attract customers. They created airline packages with Western Airlines that included free rooms and three meals a day at the Cal with flight fare (similar packages still exist today thanks to Boyd Gaming Corporation, which owns travel companies such as Vacations Hawaii). He also flew in rice cookers from Hawaii and had locals teach the Cal's cooks how to prepare it so that guests could have sticky rice while staying at the hotel. He eventually hired a chef from Honolulu to create a menu with dishes such as kalua pork, chicken long rice, and passion-orange and guava juice.
"Everyone at the California Hotel honored its Hawaii guests; they didn't treat them like country hicks in slippers," Ogawa said. "Sam Boyd understood that in order to generate good business for their hotel, they didn't need high roller customers — they just needed loyal customers. And he knew the Hawaii customers were all about loyalty."
Boyd encouraged waiters and hotel staff to form relationships with their guests, and it wasn't uncommon for Hawaii customers to bring omiyage from the islands for their favorite bellboy on their next visit.
Before long, Boyd had created a strong Hawaiian market at the Cal that surpassed those of the properties on the Las Vegas Strip combined. People started referring to Las Vegas as Hawaii's "ninth island" — not simply because it was a desirable vacation spot, but also because of something else the Cal provided: a space to see family and old friends.
"The California was never really built for cabaret entertainment," John Blink wrote in "California Hotel and Casino." "With the convention space, we started hosting big parties. We would do the high school reunions from Hawaii. We felt like that was in our best long-term interests."
Sue Nakashima, a Maui local, flew to the Cal in 2016 for Baldwin High School's Class of 1954 reunion, when she and all her classmates were turning 80. There, she reunited with old friends she hadn't seen since graduation.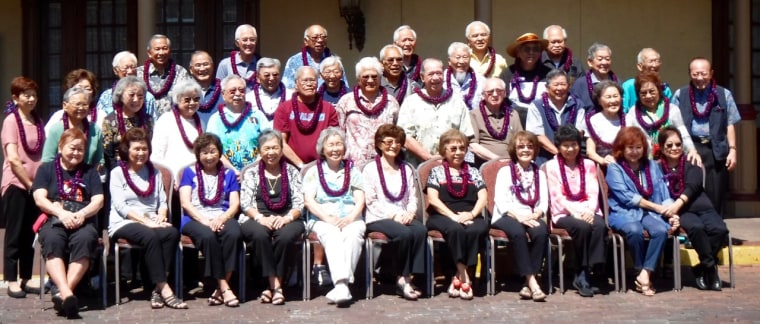 "For Hawaii folks, high school reunions are important because we all like to 'talk story,'" said Lynne Schildmeyer, Nakashima's daughter who attended the reunion with her mother, said.
For others, the Cal is the backdrop of many significant family trips and memories. Megan Nagasaki, a fifth-generation Japanese American from Los Angeles, recalled that her grandparents typically vacationed at the Cal together four to five times a year, and her grandmother would station herself at one particular quarter poker machine — her lucky spot.
Since her grandmother passed in 2016, her grandfather plays his wife's lucky machine in her honor each time he returns to the Cal and even recently won a jackpot on it.
"My mom and aunty have also played it, and we all just call it 'Nana's machine,'" Nagasaki said.
Ogawa also recounted an interview with a family that made a pilgrimage to the Cal after their father passed away. As the family roamed the hotel, they said they marveled at how so many of its customers, complete strangers, resembled their father in some way, and felt comforted in their grief.
"Hawaii is a very spiritual place, and Japanese immigrants noticed this resemblance to Japan, with its scared shrines, rocks and myths," Ogawa said. "In this same way, the California Hotel also possesses spiritual significance."
Follow NBC Asian America on Facebook, Twitter, Instagram and Tumblr.