When Vanessa Garcia first laid her eyes on the 7 Mile House restaurant, she was intimidated, but an inner voice told her there was something special about it.
"If you looked at it from the outside, you wouldn't come in," Garcia told NBC News. "It didn't even look like a decent dive bar. It looked scary. But I thought it was beautiful."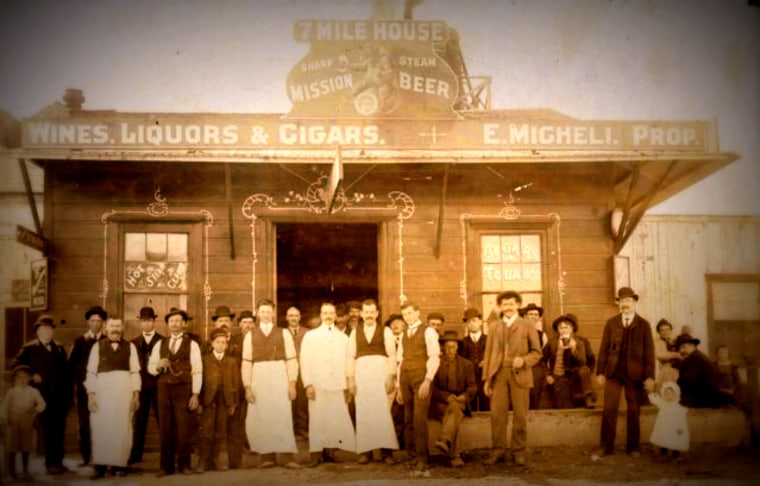 Garcia, a Filipina immigrant, took over the 7 Mile House Restaurant in 2004. The restaurant, which Garcia said was originally built in 1850s, was a stagecoach stop seven miles from the San Francisco Ferry Building during the Gold Rush. It is the Bay Area's last "mile house" left standing in its original location, according to Garcia. Established in the 1800s, mile houses served as rest stops for stagecoaches during long stretches of travel.
Today, 7 Mile House is a local hangout led by Garcia, who has given the historic landmark a Filipino twist.
Raised in the Philippines, Garcia started her career as a professional drummer for an all-girl pop band, which she pursued for six years. Though she enjoyed it, she knew it wouldn't be a long-term career path, so she moved to the United States at the age of 22 to start her graduate studies. She then started working in public relations for tech companies, got married, and became a U.S. citizen.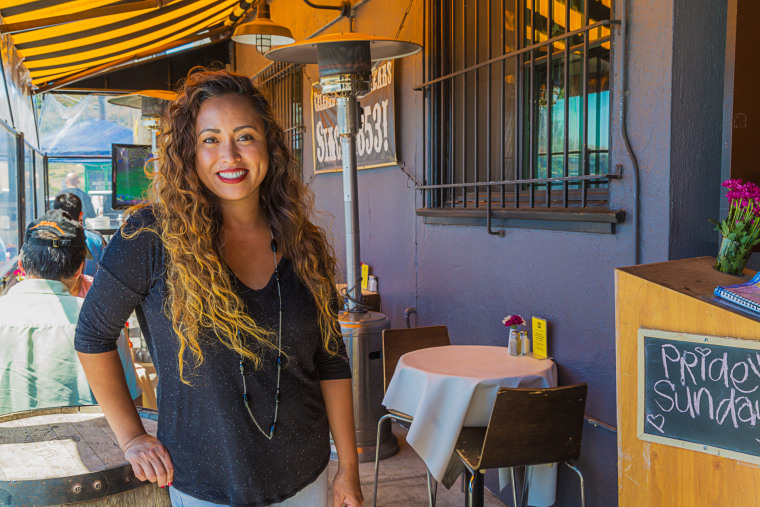 In the mid 2000s, Garcia was presented with an unexpected opportunity: Her then husband's family owned the land that 7 Mile House sits on, and when the previous owners decided they wanted to let go of their lease, they had a hard time finding another owner to take over the business. Despite her lack of experience with the restaurant industry, Garcia saw it as an open opportunity.
"The nearest experience I had to the restaurant industry is playing [music] in one. I had no restaurant experience, no bartending experience whatsoever. I don't even cook," Garcia said, laughing.
Garcia approached the challenge head on. When she first took over, the restaurant was known as a seedy biker bar, she said, but she saw possibility. "I knew what I was getting into, but I was excited. I was inspired to be a guardian of 7 Mile's history. As a Filipina immigrant, it is an honor to care for a piece of American history. What a unique opportunity," Garcia said.
Garcia recruited her mom to help her in the kitchen, where they served simple dishes like chicken wings, lumpia (Filipino eggrolls), and Filipino-style hamburgers (meat patties laced with onions, carrots, and spices). Due to the stressful demands of restaurant cooking, her mother only lasted one week in the kitchen.
A colleague from her work introduced Garcia to George Reyes, a fellow Filipino immigrant who took over another historic San Francisco restaurant — the Old Clam House — in the '80s. When Reyes came to meet Garcia at the 7 Mile House, he too, saw its beauty. She said he reflected in the interior's antique furnishings. "George became a mentor. He was so special to me. He helped me create the original restaurant menu, which was inspired by the Old Clam House. That's why our menu features a lot of Italian and American food," Garcia said.
RELATED: At Song Long Restaurant, New Vietnamese Americans First Tasted Home
Eventually, Garcia slowly introduced Filipino options in her menu, served right alongside American and Italian dishes. "I was afraid to serve only Filipino food at first because I wasn't sure if there would be an audience for it. But I was also aware that there were so many Filipinos living in the Bay Area, and yet, no one knew about our food, our culture. I was very frustrated," Garcia said.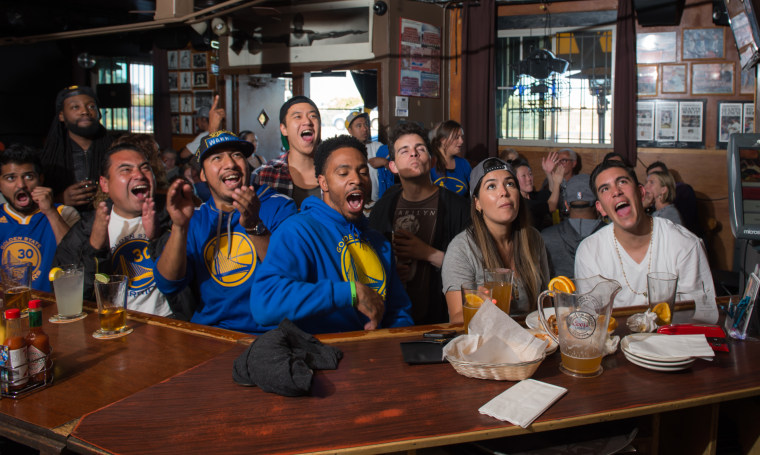 This frustration fueled Garcia to be one of the first pioneers of the Filipino food movement in the Bay Area. During Filipino-American History Month last year, 7 Mile House hosted guest chefs from the local Filipino-American community to serve Filipino inspired dishes in honor of their culture. Today, the Filipino dishes on the menu are a permanent fixture, with the most popular item being the Manila-style sisig, a dish made with pork cheeks, meat, and liver to taste, served on a sizzling platter with a raw egg on top.
"My vision is to make 7 Mile House a must-see icon in the Bay Area; a place that you have to visit if you're in San Francisco," Garcia said. "It's where the locals go- a diverse group of all colors and ages. It is the true reflection of San Francisco."
Follow NBC Asian America on Facebook, Twitter, Instagram, and Tumblr.